How RHONJ Fans Really Feel About Jackie Goldschneider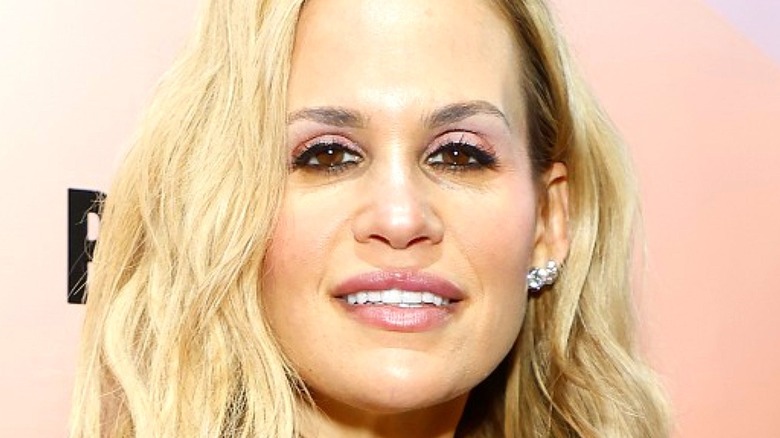 John Lamparski/Getty
Jackie Goldschneider has been smack dab in the middle of all sorts of drama since she joined the cast of "The Real Housewives of New Jersey" Season 9 in 2018. In Season 12, the attorney-freelance journalist's struggles on numerous fronts came to a head following what's been a rocky multi-season run on the successful Bravo franchise.
Goldschneider got off to a rough start with "RHONJ" veteran Teresa Giudice. The duo's feud hit a fever pitch in Season 11 after Giudice spread a rumor that Goldschneider's husband, Evan Goldschneider, was unfaithful. When it comes to cheating rumors in the world of "Real Housewives," the adage "where there's smoke, there's fire" often applies. Still, the Goldschneiders maintained a united front. However, Giudice's accusation ignited a season-long feud that still hasn't been entirely squashed. Elsewhere, Goldschneider's friendships with co-stars Jennifer Aydin and Dolores Catania have been up and down, with Goldschneider and Catania almost coming to blows in Season 12, Episode 3, "A Very Jersey Kegger."
Viewers saw a different side of Goldschneider on "The Real Housewives of New Jersey" Season 12 as she sought treatment for anorexia. "Prior to this season, it was difficult because I wasn't being fully honest. I wasn't ready to talk about a lot of the things I was struggling with, and I just wanted to table a lot of the conversations," Goldschneider told TODAY in January 2022. So, how do "RHONJ" fans feel about Jackie, her conflicts with the other ladies, and her decision to chronicle her recovery in front of the cameras?
If you are struggling with an eating disorder, or know someone who is, help is available. Visit the National Eating Disorders Association website or contact NEDA's Live Helpline at 1-800-931-2237. You can also receive 24/7 Crisis Support via text (send NEDA to 741-741).
Goldschneider's fight with her RHONJ co-star angered fans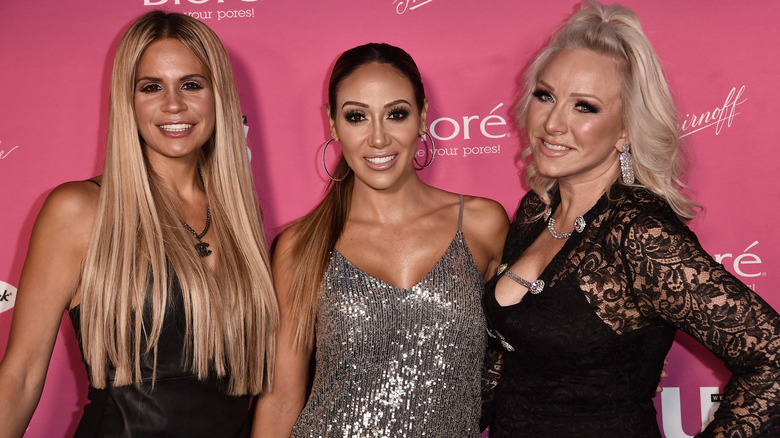 Steven Ferdman/Getty Images
Like all of "The Real Housewives of New Jersey" cast members, Jackie Goldschneider has felt the wrath of fans over the years. In Season 11, she confronts Giudice for spreading cheating rumors about her husband and claims the hurtful accusation is equivalent to Goldschneider making a similarly egregious claim about Giudice's eldest daughter, Gia Giudice (via YouTube). Although Goldschneider uses the example as an analogy, fans at the time were livid.
On social media, viewers seemed convinced she had gone too far in her retaliation. Goldschneider took to social media to defend her actions and tweeted, "My analogy about Gia was simply an analogy — there was no truth to it, of course," but the damage was done. Twitter user @DebbieLoBiondo wrote, "Would you like your child's name in the same line as doing coke to be used as a so-called analogy ... think about that ...," and @netta50 reacted with, "No. Bringing Gia into it is where you totally lost me. That was incredibly disgusting — she is a CHILD. You're supposed to be an ADULT. Theresa [sic] is right about you."
Goldschneider also enraged many "RHONJ" fans when she threw Giudice's past legal woes in her face during the Season 11 confrontation, asking if prison is where she acquired her self-confidence. Goldschneider's father served time for tax evasion, and, at one time, both of her parents were under house arrest (via PopCulture). Twitter was abuzz with viewers who called out Goldschneider for her hypocrisy and for kicking Guidice when she was down, like @Anne12345610, who tweeted, "Seems to me you started the vicious behavior." Elsewhere, @2msand2ks wrote, "Big talk for a woman who had both parents arrested for tax evasion. What's the saying about glass houses and stones[?]"
RHONJ viewers are split over Jackie's personality, but some love her honesty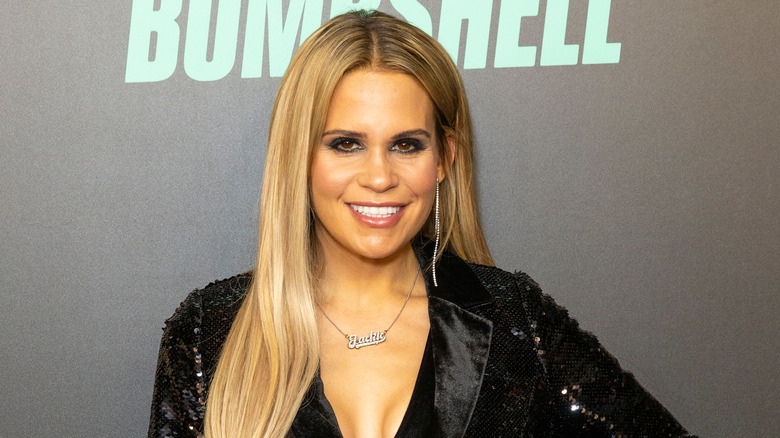 lev radin/Shutterstock
Fans can be vicious when it comes to Bravolebrities, and their on-screen antics inspire equal parts awe and ire. The more polarizing a cast member, the longer their time lasts on a show (Ramona Singer, anyone?). There are Reddit threads devoted to why people hate Jackie Goldschneider; some remain archived for all the world to see on r/BravoRealHousewives. "Jackie is defensive and passive-aggressive at all times. I will never understand people who like her," wrote u/useronreddit123 in 2020. "I agree. I hate her. I grew up around plenty of b****y girls like her," stated Redditor u/nefanee in the comments thread on the same r/BravoRealHousewives post.
However, Goldschneider's willingness to go toe-to-toe with her castmates has garnered her as much support as it has disdain. "Jackie seems to really put it all out there. The eating disorder, parents went to jail, disabled brother, family money, prenup. There are so many women on these shows who try to self-edit that I appreciate her candor," wrote u/bartexas. "Love Jackie. She brings intellect and real money to Jersey," chimed in Redditor u/JayFenty. So, how do "RHONJ" fans feel about Goldschneider, you ask? Guess it depends on who you're posing the question to.