Whatever Happened To The Cast Of Felicity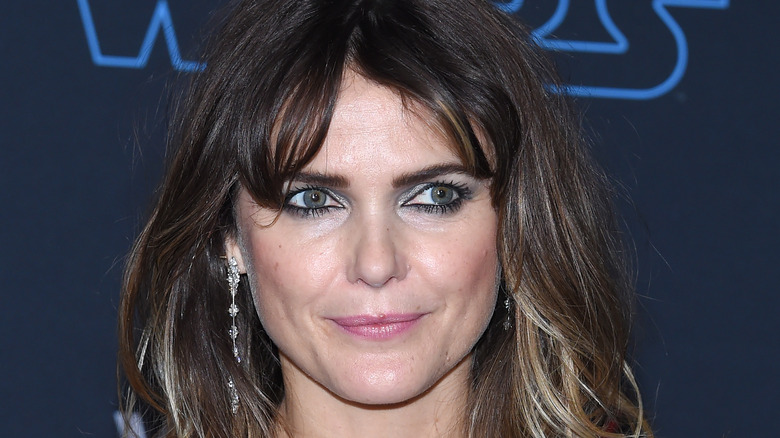 DFree/Shutterstock
In the pantheon of late '90s to early aughts teen dramas, "Felicity" holds its own against shows like "Dawson's Creek" and "Buffy the Vampire Slayer." Created by J.J. Abrams and Matt Reeves, "Felicity" follows the story of a recent high school graduate who abandons her plans to attend Stanford and instead follows a boy she has a crush on across the country to the University of New York (an NYU stand-in). Keri Russell took the lead, and her signature curly hair, hesitant and awkward attitude, yet adorable likability made the show a hit. Fans tuned in to see whether Felicity would get together with her crush, the California swimmer Ben, or the geeky resident advisor Noel. 
A cast of supporting characters rounded out the show, with musicians, brainiacs, bosses, best friends, and weird roommates making "Felicity" a well-cast series. The show ran for four seasons from 1998 through 2002, so it's been a good long while since "Felicity" came to an end. But pretty much everyone has remained in show business since then. Here's what happened to the cast, what they've been up to, and what else you've definitely seen them in.
Keri Russell (Felicity Porter)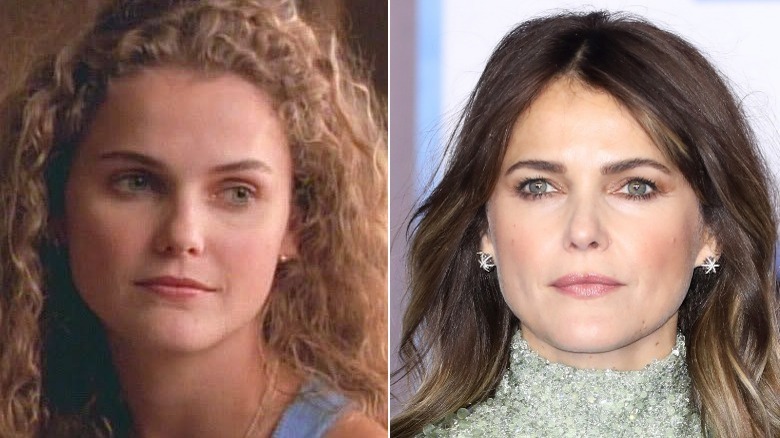 The WB/ Tristan Fewings/Getty
Kerri Russell played the title character of "Felicity," a smart yet rather sheltered girl from California who makes her way east to New York City. It was a good move for Felicity, since anyone could tell within the first few episodes that she needed to get away from her controlling dad and Stepford-like mom. Russell's awkward charm was perfect for the character, and watching her grow over four years of college was the backbone of the series.
It's a little silly to ask where Russell is now, considering she spent the last few years on one of the best televisions dramas of the decade. Russell co-starred in FX's "The Americans," in which she played an undercover Russian spy living in America in the 1980s. Russell was nominated for multiple Primetime Emmy Awards and Golden Globes for the role. A former child actor who started her career at the age of 15 when she joined the cast of "The All New Mickey Mouse Club," Russell has also acted in a number of movies since "Felicity," including "Mission: Impossible III," "Waitress," "Dawn of the Planet of the Apes," and "Star Wars: Episode IX – The Rise of Skywalker." More recent projects include the Apple TV Plus anthology series "Extrapolations" and the Netflix political drama "The Diplomat."
Scott Speedman (Ben Covington)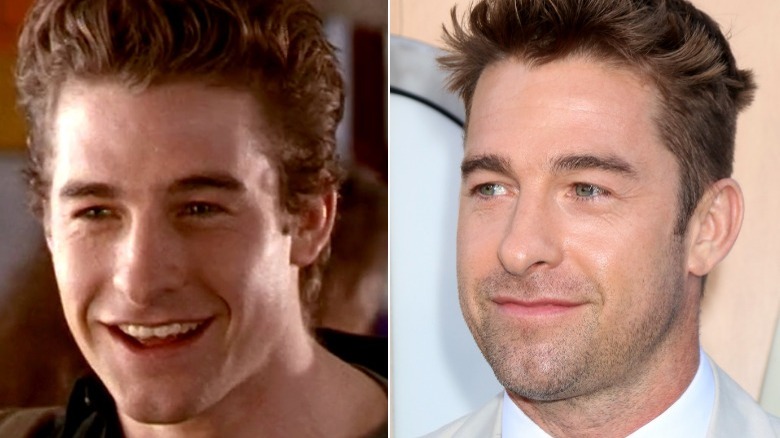 The WB/Kathy Hutchins/Shutterstock
Being a "Felicity" fan meant you were either Team Noel or Team Ben. At first, Felicity herself was Team Ben. After all, she gave up her Stanford pre-med plans to follow this guy across the country — a guy, by the way, who she'd never really spoken to but wrote a lovely goodbye note in her yearbook. Ben was a bit of trouble, though. His bouts with addiction, fights, failing grades, and cheating made him not the best boyfriend. Team Noel fans are still wondering why Felicity ended up with Ben at the series' end.
After "Felicity," Speedman jumped right into one the biggest movies of the early aughts: the vampire werewolf action horror "Underworld," with Kate Beckinsale. Speedman returned for "Underworld: Evolution" and has gravitated toward more indie horror in the years since, including the films "Out of the Dark," "The Moth Diaries," and "The Strangers." Speedman has also returned to television in recent years, with roles in the "Last Resort," with Andre Braugher, TNT's "Animal Kingdom," Netflix's "You," and as Dr. Nick Marsh on "Grey's Anatomy." Speedman can also be seen in David Cronenberg's sci-fi film "Crimes of the Future," with Kristen Stewart, Léa Seydoux, and Viggo Mortensen. 
Scott Foley (Noel Crane)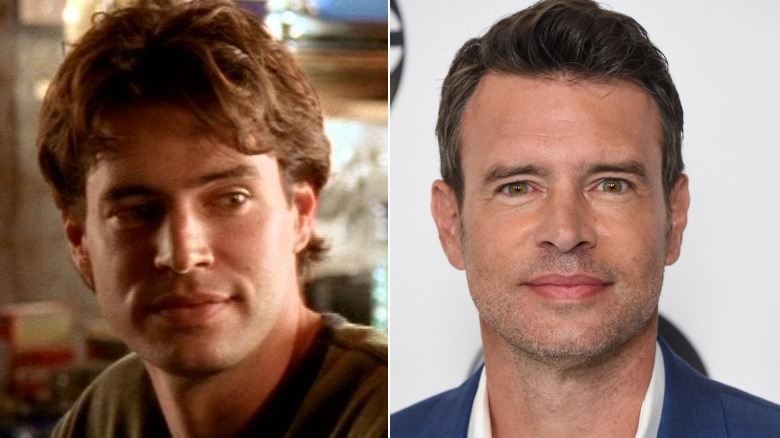 The WB/DFree/Shutterstock
If you weren't a Ben fan, you were most likely on Team Noel. Felicity's resident advisor was one year older than her when they met, but they quickly became good friends and eventually started dating. The entire four-year run of "Felicity" practically came down to her choice between Ben and Noel, among a zillion other choices, like art or med school. Juxtaposed against pretty boy California jock Ben, Noel was a geeky east coast nice guy whose personality often clashed with Ben's. But Noel's short-lived relationship with Felicity reverberates throughout the rest of the series, with Noel making poorer and poorer choices over the next four years.
Much like Speedman and Russell, Foley has maintained a steady career in both film and television since the end of "Felicity." Foley starred in "The Unit" (funny enough also with Andre Braugher), and had stints on "Scrubs," "Cougar Town," "Grey's Anatomy", and "True Blood." He spent a good portion of another drama as "the other man" on ABC's "Scandal" where he played Olivia Pope's (Kerry Washington) secondary love interest, secret agent Jake Ballard. His more recent television outings, "Whiskey Cavalier" and "The Big Leap," were less successful, only lasting one season each. Foley also directs, having helmed an episode of "Felicity" as well as going behind the camera for "The Unit" and "Scandal." His first feature, "Let's Kill Ward's Wife," came out in 2015.
Tangi Miller (Elena Tyler)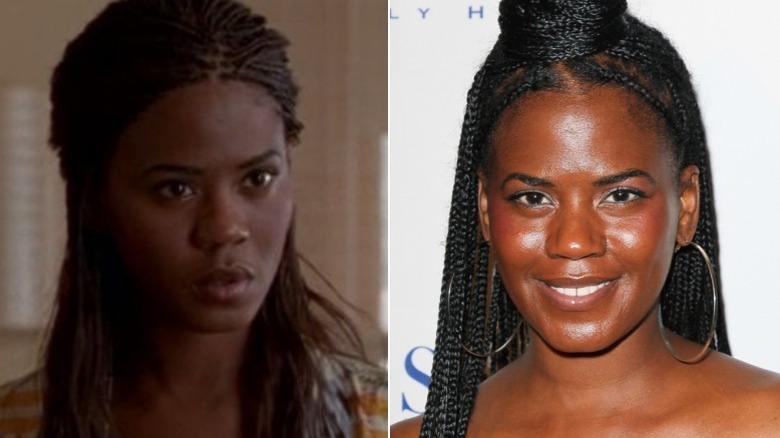 The WB/David Livingston/Getty
When Felicity gets to the University of New York, she makes a few good friends — including fellow pre-med student Elena, a super smart brainiac whose determination to become a doctor is the most important thing in her life. Elena is a genius but has bad luck in her relationships, including a cheating boyfriend named Blair, an affair with a professor, and a struggle with her most serious boyfriend, Tracy, and his desire to stay a virgin until marriage. Elena dies in a car accident in Season 4, which is a major bummer considering she had so much potential. She returns during Felicity's bizarre time travel sequence in the final season, but fans are divided on those episodes.
Tangi Miller has had more of a behind-the-scenes career since "Felicity" ended. In front of the camera, she's appeared in a few episodes of television, including "The Twilight Zone," "The Shield," and "Cold Case," as well as films like "Madea's Family Reunion" and "My Girlfriend's Back." She's also started directing, helming 2016's "Diva Diaries." But Miller has an extensive producing resume, as well as non-entertainment-related pursuits, which may be why we don't see her onscreen as much. 
Amy Jo Johnson (Julie Emrick)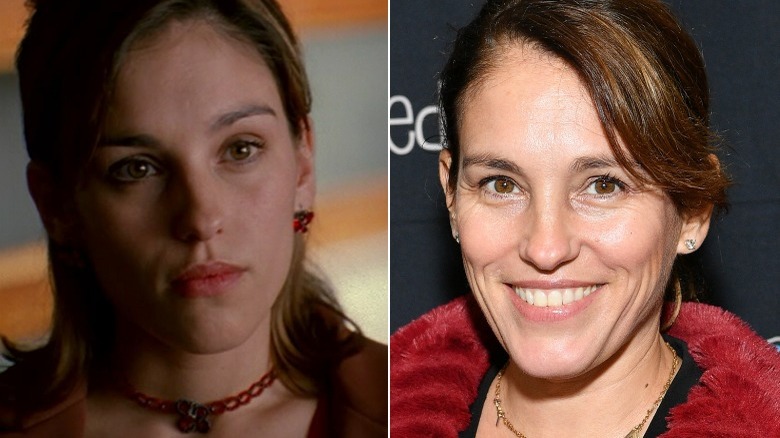 The WB/Dia Dipasupil/Getty
Julie quickly becomes Felicity's first BFF when she gets to college, but Julie's interest in Ben and their subsequent relationship gets between the two friends a number of times throughout the series. Julie also experiences a traumatizing date rape, and is put through the wringer with her birth mom in the early seasons of the show. 
Johnson left "Felicity" in the first half of Season 3 and popped up again as a recurring guest in Season 4. Any millennial could tell you that before she was Felicity's bestie she was the original Pink Ranger on "Mighty Morphin Power Rangers." But where did Johnson go after "Felicity"? After the WB teen drama wrapped, Johnson mostly stuck with TV, with roles on "The Division," "What About Brian," "Wildfire," "Flashpoint," and "Covert Affairs." She also has an extensive music career, having released multiple albums since 2001, and she's directed a number of short films. Her feature directorial debut was 2017's "The Space Between." More recently, she directed "Tammy's Always Dying," starring Felicity Huffman. 
Amanda Foreman (Meghan Rotundi)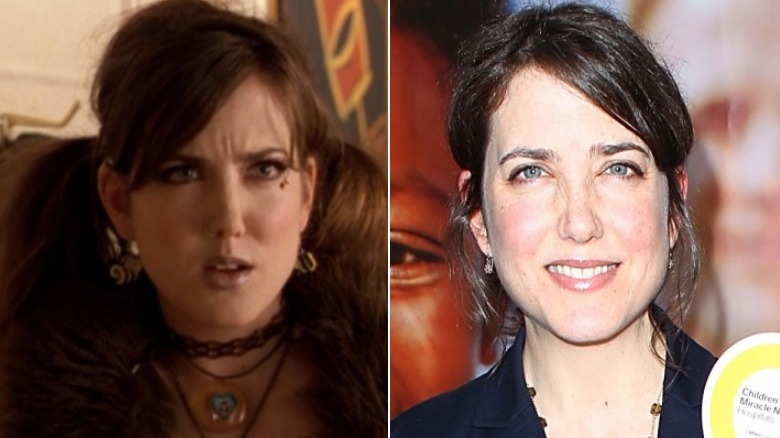 The WB/Joe Scarnici/Getty
When Felicity finally meets her freshman dorm roommate Meghan in the early episodes of the series, she's caught off guard. Meghan is rude, ignores Felicity, and threatens her to stay away from her "box." The gothy punk spends her nights out clubbing and generally only gets along with her fellow weirdos. But Meghan and Felicity actually manage to form a lasting friendship, and Meghan is a figure in Felicity's life throughout the series ... especially when it comes to performing spells. 
Amanda Foreman is a J.J. Abrams staple who's popped up in numerous Abrams projects in the years since "Felicity." She hopped aboard his next series, "Alias," as Carrie Bowman for a few seasons and then appeared alongside "Felicity" co-star Amy Jo Johnson in "What About Brian." In the film world, Foreman has appeared in "Star Trek" and "Star Trek Into Darkness" as well as "Super 8." She also has a bunch of non-Abrams projects on her resume, like long stints on "Private Practice," "Parenthood," and "Awkward."
Greg Grunberg (Sean Blumberg)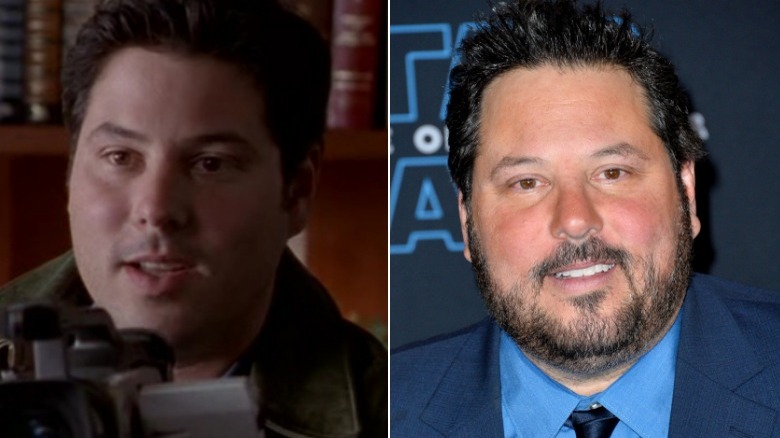 The WB/Featureflash Photo Agency/Shutterstock
In hindsight, it was a little weird that Sean Blumberg was hanging out with a bunch of college students. The 20-something Sean was Ben's roommate in an off-campus apartment, but he quickly worked himself into the lives of the main gang of Felicity's friends and the other students at UNY. An inventor at heart, Sean often came up with what he though were brilliant products ideas that actually sounded awful. For example: Smoothaise, a condiment with unknown ingredients, cereal with milk built in (just add water!), and cologne that smells like cheese. 
Sean was played by frequent Abrams foil Greg Grunberg. Childhood friends with Abrams, you can probably guess where Grunberg's career went next. He played Eric Weiss on "Alias," played the pilot in the pilot of "Lost," and then went on to star as Matt Parkman on "Heroes" and "Heroes Reborn." In the film arena he's appeared in the "Star Wars" franchise in "The Force Awakens" and "The Rise of Skywalker." Grunberg is good with all things geeky, including doing voice work for other "Star Wars" and comics-based animated series, a cameo in "Star Trek Beyond," and a late night talk show with Kevin Smith as well as game shows. Much like Sean Blumberg, Greg Grunberg is a man of many talents.
Ian Gomez (Javier Clemente Quintata)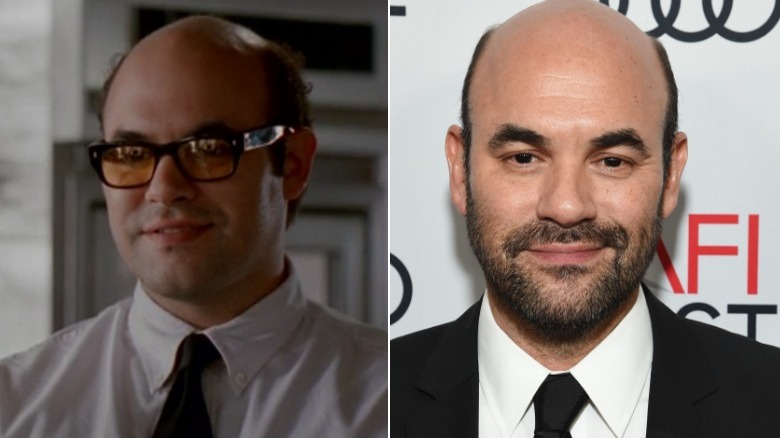 The WB/Michael Kovac/Getty
Javier, Felicity's boss at the coffee shop Dean & DeLuca, became one of her very best friends over the course of "Felicity." Hailing from Spain with a thick accent, Javier was sassy, outgoing, and urged Felicity and Ben to confront their feelings as much as their demons, and make the best of themselves. During the series, Javier married the love of his life, Samuel, and eventually went back to school himself. 
Played by Ian Gomez, Javier was a truly lovable character on all four seasons of the show. You might also recognize Gomez from his role on "The Drew Carey Show," which ran during some of the same years as "Felicity." But since then, Gomez has had roles on "Jake in Progress," "Cougar Town," "Supergirl," and Apple TV Plus' "Physical" and "The Morning Show" as well as Freeform's "Single Drunk Female." Gomez was married to writer and director Nia Vardalos for 23 years and it's said their wedding was partly the basis for the hit indie comedy "My Big Fat Greek Wedding." 
Rob Benedict (Richard Coad)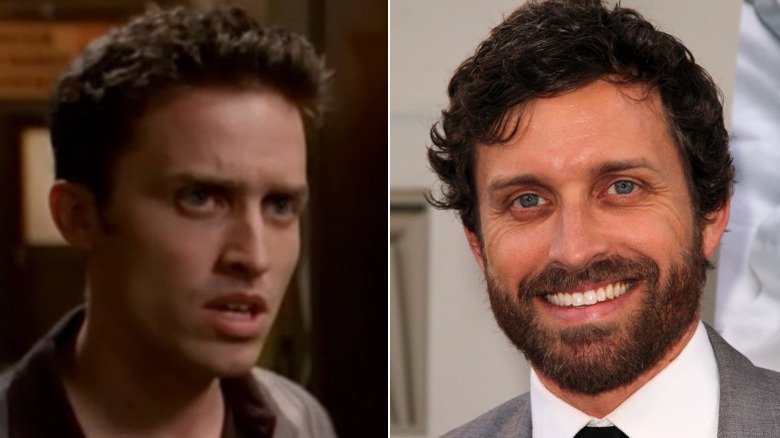 The WB/s_bukley/Shutterstock
Richard Coad was a classmate of Felicity, Ben, and the rest of the gang whose blunt criticisms and nasty attitude made him out to be a foil for most of the show. He seemed determined to annoy Noel the most and even get him in trouble for dating Felicity, since he was an RA and it was against the rules. He teamed up with Sean to make a documentary about the gang, which provided for some interesting cinema verité-type episodes. But Richard faded into the background toward the end of the series. 
Ever the funny sidekick type, Rob Benedict has tons of shows and movies on his resume. He was on "Buffy the Vampire Slayer," "Birds of Prey," "Supernatural," "Bosch," "Lucifer," "Alias," 'Monk," and practically every crime procedural you can name. Benedicts sticks mostly in the television realm, though he has appeared in some movies, probably the most famous of which is his role alongside Ryan Reynolds in "Waiting."
Donald Faison (Tracy)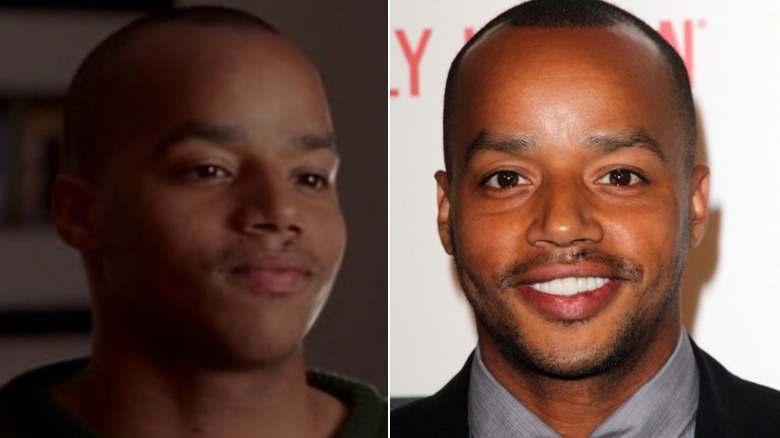 The WB/s_bukley/Shutterstock
Tracy popped up in the later half of "Felicity" as Elena's boyfriend. Elena had bad luck in love, even had an affair with a professor, so fans were kind of rooting for her to find a nice stable relationship. Tracy was kind of that, though things didn't really work out. See, Tracy was super religious, and wanted to stay a virgin until he got married. That then led to an ill-advised engagement with Elena, though thankfully they never did end up getting married.
Today, everyone knows Donald Faison. After "Felicity," his biggest role has got to be as Dr. Christopher Tur on "Scrubs." That series took up a decade of Faison's career, but he still also had time for shows like TV Land's "The Exes" or Showtime's "Ray Donovan." Faison has also done a lot of voice work for animated series such as "Clone High," "The Boondocks," and "American Dad!" His voice acting work makes up the majority of his career these days, with gigs on everything from "Star Wars" animated series to Disney shows like "Vampirina" and the long-lived "Robot Chicken."
Sarah-Jane Potts (Molly)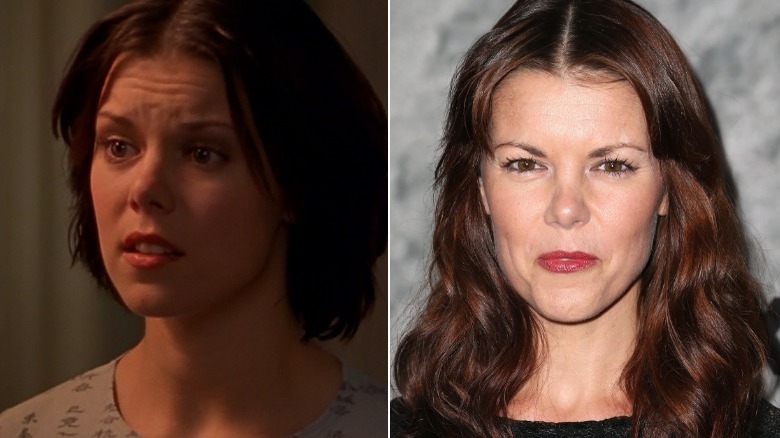 The WB/Frederick M. Brown/Getty
In Season 3, with Amy Jo Johnson's Julie going in and out of the cast, "Felicity" added another girl to the gang with new roommate Molly. Molly seemed sweet, with her hippie bohemian style and English accent, but she harbored many secrets. A drug problem and an abusive boyfriend came into play, which ultimately drove Molly back to England.
Sarah-Jane Potts has had a relatively low-key career in the US since "Felicity" came to an end. She has done some guest spots on shows like "NYPD Blue," "American Dreams," and the 2003 comedy "National Lampoon's Barely Legal." Her bigger career is in the UK, where she's starred in a number of medical dramas and soap operas. British shows like "Sugar Rush," "Casualty," "Waterloo Road," and "Holby City" is where Potts really shined — though she's also appeared on Netflix recently in the teen hockey/figure skating drama "Zero Chill." 
Amy Smart (Ruby)
The WB/Marcus Ingram/Getty
When things with Felicity don't seem to be working out, Noel does actually find a nice, steady girlfriend for a little while. In Season 2, Ruby is one of Felicity's freshman advisees. Like Noel, Felicity became an RA, and as luck would have it, Noel meets Ruby through Felicity. But Ruby is an aspiring actor who moves to Los Angeles for a movie shoot and comes back pregnant after having an affair with someone famous, thus ending her relationship with Noel.
Ruby was played by Amy Smart, who practically leaped into the world of new millennium teen comedies right after her stint on "Felicity." She co-starred in "Varsity Blues," "Road Trip," "The Butterfly Effect" with Ashton Kutcher, and "Just Friends" with Ryan Reynolds and Anna Faris. She had long gigs on "Scrubs," "Shameless," and "Justified," and these days co-stars in the CW's "Stargirl" series based on the DC Comics character.
Jennifer Garner (Hannah Bibb)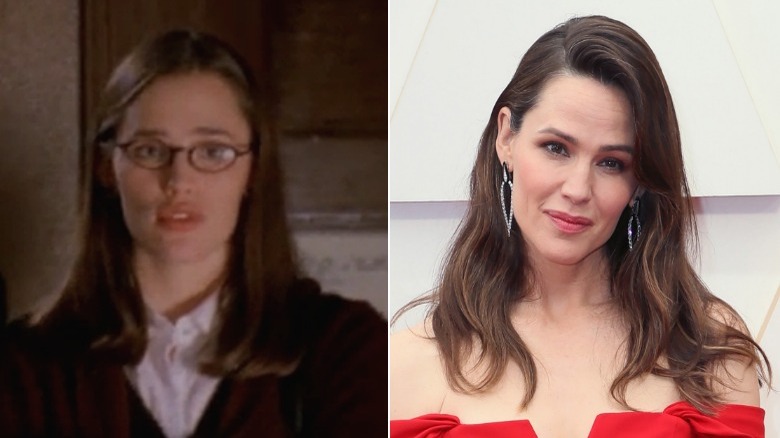 The WB/David Livingston/Getty
Speaking of Noel's girlfriends, Hannah is the O.G. It's only when Felicity and Noel start to kind of flirt and get together that she finds out he has a long-term and long-distance girlfriend named Hannah who is at another school studying to be a composer. In terms of "Felicity" guest stars, Hannah doesn't really make a dent, only appearing in a few episodes in Season 1 and making a nice return in Season 4. But the actor who plays Hannah is probably one of the more famous "Felicity" alums: Jennifer Garner.
As we all know, Garner hit it big shortly after her stint on "Felicity" by starring in J.J. Abrams' next series, the spy thriller "Alias." Garner played Agent Sydney Bristow for five seasons on "Alias," earning SAG Awards, Golden Globes, and Emmy nominations. She solidified her comedy chops with the 2003 rom-com "13 Going on 30," which, if you ask any millennial girl, is still a classic. Once married to "Felicity" co-star Scott Foley, Garner is also probably famous for her marriage to Ben Affleck, whom she met while playing Elektra in the comic book movie "Daredevil." Long story short, Garner has had an impressively varied career. Some of her most acclaimed projects include "Juno," "Dallas Buyers Club, "Love, Simon," and more recently the Netflix movie "The Adam Project."
Janeane Garofalo (Sally Reardon)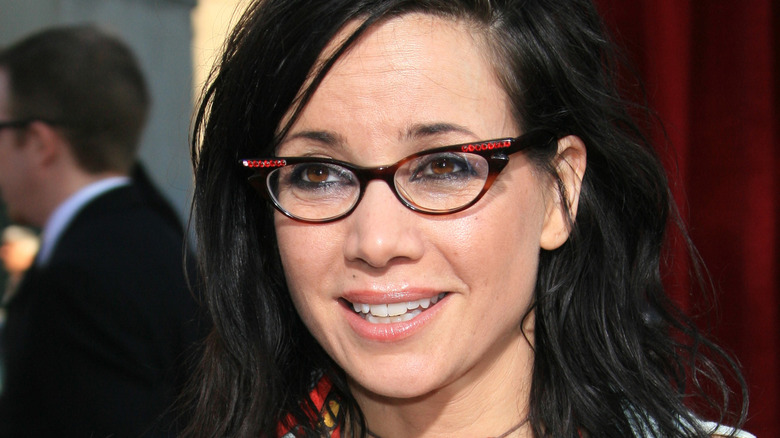 Joe Seer/Shutterstock
The last cast member we're checking in on is one whose face you don't even see on "Felicity." You see, at the start of "Felicity," the titular character starts out every episode with letters to her old friend and tutor, Sally. She records cassette tapes that she then sends to her more experienced and worldly friend, and then gets tapes back offering some wise advise. The voice on those tapes was that of Janeane Garofalo.
Another name you probably don't need an introduction to, Garofalo has been a standup comedian and actor for years. She worked on sketch comedy series such as "The Ben Stiller Show," "The Larry Sanders Show," and "Saturday Night Live," and her biggest movies include "Wet Hot American Summer," "Romy and Michelle's High School Reunion," "Mystery Men," and "Reality Bites." After "Felicity," she also had recurring roles on "The West Wing," "24," and "Criminal Minds: Suspect Behavior." Lately, Garofalo has done work on the TV shows "Younger" and "Wet Hot American Summer: Ten Years Later," among other voice acting work. 
Sally was only heard in 14 episodes of 'Felicity," and she was phased out pretty much altogether after Season 2. The show was just a blip in Garofalo's extensive resume, but a memorable one nonetheless.