Hasbro Files Lawsuit Against DC Comics Over Bumblebee Trademark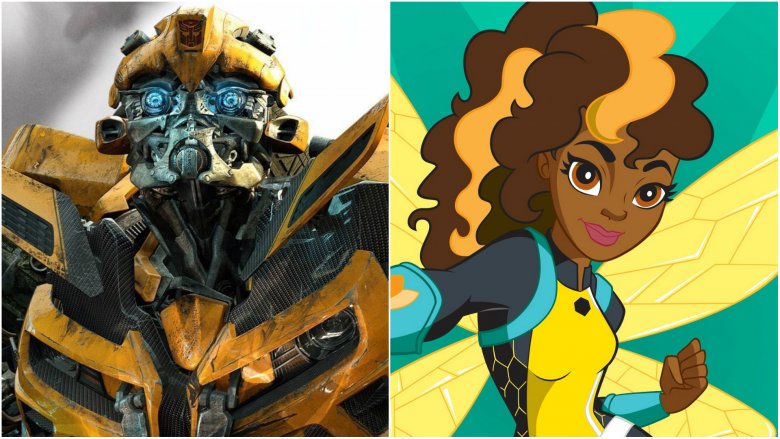 Paramount/DC Comics
There's apparently only room for one Bumblebee on toy shelves.
Variety reports that Hasbro, owner of the Transformers brand, filed a lawsuit against Warner Bros. and DC Comics for trademark infringement. The suit alleges that the DC superhero Bumblebee, a teenage girl with the ability to shrink, could be confused with the Transformers character Bumblebee.
Of course, Hasbro has a lot on the line when it comes to the Bumblebee name. The Autobot will be the star of the first Transformers movie spinoff, slated to hit theaters around Christmas 2018. Hasbro wants to block sales of Mattel's Bumblebee toy, which is part of the DC Super Hero Girls line of action figures. The company is also worried about a Bumblebee LEGO set.
Hasbro said it began selling Bumblebee toys as part of the Transformers line back in 1983 and filed a trademark on the "Bumblebee" name in July 2015. It was registered later that year.
Meanwhile, DC and Warner Bros. revealed the DC Super Hero Girls franchise in 2015 and the TV series soon followed. However, the original Bumbelee character was first introduced by DC in Teen Titans comics in 1977.
No word on how actual bumblebees feel about all of this. 
We'll let you know how it all shakes out. Until then, check out another lawsuit that could cost Warner Bros. about $1 billion.