The Chicago Med Star Who Got Their Start On Dawson's Creek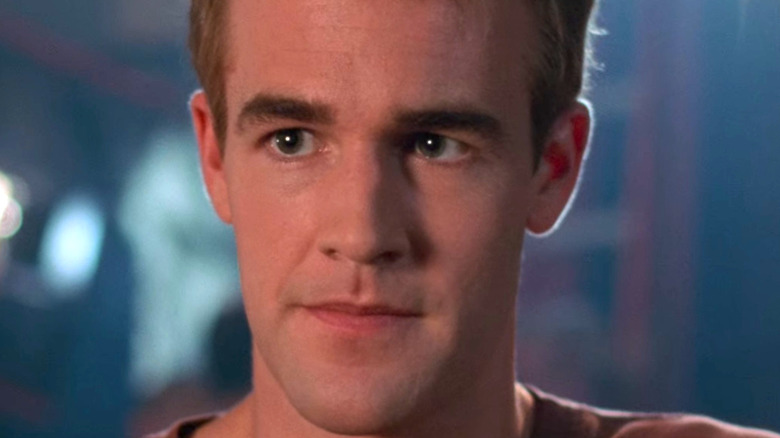 The WB Television Network
Following its debut on The WB in 1998, "Dawson's Creek" quickly became a hit show as it followed the lives of a close-knit group of Massachusetts teens who go through the ups and downs of young adulthood together. The Kevin Williamson-created series starred James Van Der Beek, Katie Holmes, Joshua Jackson, and Michelle Williams as the core group of teens. 
Not only was "Dawson's Creek" eminently watchable, but it acted as a springboard for several stars on the show who would go on to have major film and television careers. We're thinking specifically of Van Der Beek and Holmes, with the former starring in hit movies like "Varsity Blues" and "The Rules of Attraction," while the latter actor went on to star in "Disturbing Behavior" and "Batman Begins." However, other cast members gained additional traction in their careers because of the show, like Jackson, who was, previous to showing up on "Dawson's Creek," most famous for his role in the "Mighty Ducks" franchise and later went on to star as a cast member on "Fringe" and Showtime's "The Affair." "Dawson's Creek" was also integral in the career of Sasha Alexander, who appeared in 20 episodes, and later went on to star in "NCIS," "Rizzoli and Isles," and "Shameless," per her IMDb page. 
Intriguingly, there is a star from "Chicago Med" who got their start on "Dawson's Creek," but who could it be?
Torrey DeVitto's first on-screen credit is Dawson's Creek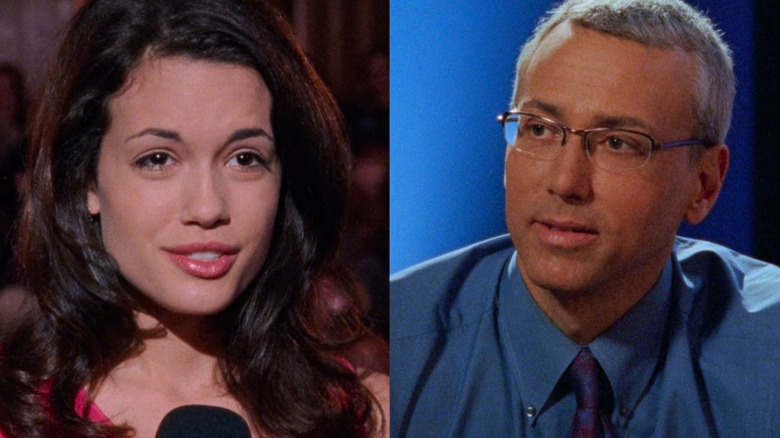 The WB Television Network
It turns out that the first on-screen acting credit for "Chicago Med" star Torrey DeVitto is actually for a minor, unnamed role on "Dawson's Creek." According to her IMDb profile, DeVitto appears as "Girl #1" on the Season 6 episode, "Lovelines." The episode is about the hosts of the then-popular MTV show "Loveline," Adam Carolla and Dr. Drew Pinsky, fielding questions for a charity benefit at the fictional Boston Bay College. During the episode, of the students who ask a question to the "Loveline" hosts is DeVitto's character.
Devitto's appearance on the hit show allowed her to land several other roles on hit TV shows, including "Scrubs," "Beautiful People," "One Tree Hill," and the "The Vampire Diaries." In 2015, she secured her part as Dr. Natalie Manning on "Chicago Med." On the "One Chicago" series, Dr. Manning is the widow of a soldier who is killed in Afghanistan and is best known for her compassionate bedside manner. Unfortunately, in Season 7, she becomes entangled in some legal troubles because she is stealing medicine for her sick mother, which sees her fired for her indiscretion. 
When asked in a 2017 E! News interview about how much television she was allowed to watch when she was younger, DeVitto replied, "My parents were pretty particular about what I watched. I remember watching the first episode of 'Dawson's Creek' when I was in 8th grade, and my mom happened to walk into the room, heard some of the content, and after that, I wasn't allowed to watch it. Ironically, my first role when I got to L.A. was a guest spot on 'Dawson's Creek!'" 
Luckily, for fans of "Chicago Med," DeVitto's minor role on "Dawson's Creek" helped forge her career as an actor, and we wouldn't have seen her performance as Dr. Manning had it not been for those early efforts on the teen drama.