What Time Will The Batman Be On HBO Max?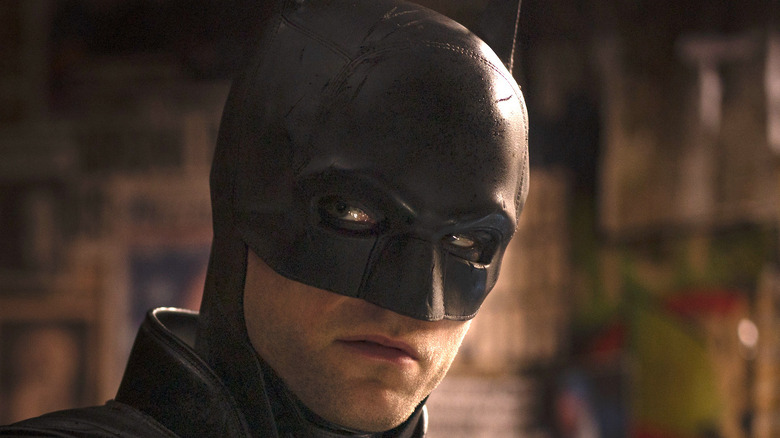 Jonathan Olley/DC Comics
"The Batman" is the latest in a long line of live-action adaptations of the very rich, very mortal DC Comics superhero who tries to fight crime in the fictional New York City analogue known as Gotham City. The film, directed by Matt Reeves, stars Robert Pattinson as the titular Dark Knight, Zoë Kravitz as Catwoman, Jeffrey Wright as Lieutenant Jim Gordon, Andy Serkis as Alfred Pennyworth, and an almost unrecognizable Colin Farrell as The Penguin. 
"The Batman" debuted in theaters on March 4 and has put up some pretty big numbers so far. According to Box Office Mojo, "The Batman" has grossed over $359 million domestically and dethroned "Spider-Man: No Way Home" as the highest-grossing film of the year thus far (although the latter still beats the Bat in overall domestic gross). Critics and audiences are giving it a solid 85% and 87% on Rotten Tomatoes, respectively, and the movie has a decent 8.3/10 on IMDb. 
Although fans are slowly but surely returning to their local cineplexes, there may still be plenty of wary Bat-fans out there who are awaiting the release of "The Batman" on a streaming platform that allows them to watch from the comfort and safety of their own home. If you're one of the 46 million-plus HBO Max subscribers who have yet to see "The Batman," rest assured that you won't have to wait very much longer.
The Batman is coming to HBO Max sooner than you think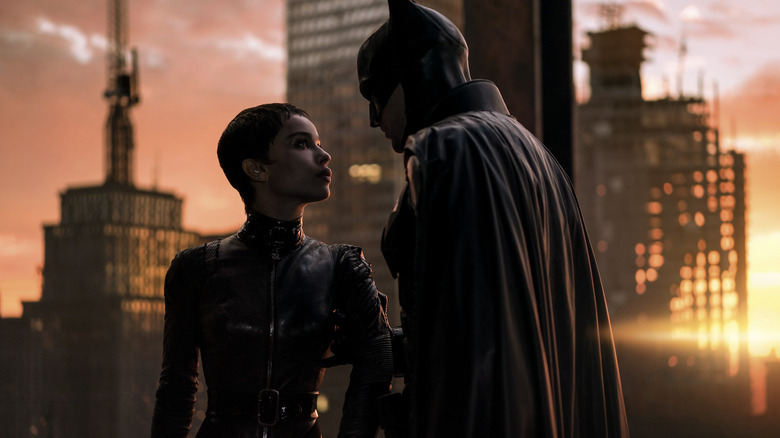 Jonathan Olley/DC Comics
"The Batman" will make its highly-anticipated HBO Max premiere in the very early morning hours of April 18. According to CNET, the Matt Reeves-directed film will be available for streaming on Monday the 18th at 12:01 a.m. PT/3:01 a.m. ET. This release time is right in line with the usual debut time for a new title on the popular streaming service, where new movies and television episodes are often unlocked and available for streaming just after midnight in the Pacific time zone. In a way, it's a kind of accidental kismet for viewers who want the most atmospheric viewing experience. This film luxuriates in its dark and gritty aesthetic, so what better time to watch such a feature than in the wee hours of the morning of the worst day of the week?
If streaming services aren't your thing, "The Batman" will be coming to regular cable TV soon, too. For the non-cord-cutters out there, that happy day when you can check out "The Batman" will be Saturday, April 23 at 8 p.m. ET on HBO (via Decider). Also, keep in mind that these dates are for North American viewers or anyone savvy enough with their VPN settings to appear to be watching from the states. According to sources like Tom's Guide, Canadians can access it on Crave, UK residents can look for it on Sky, and Australians are once again getting left out in the cold. Our condolences, Australia.