How Gilbert Gottfried's Final Twitter Joke Roasted Chris Rock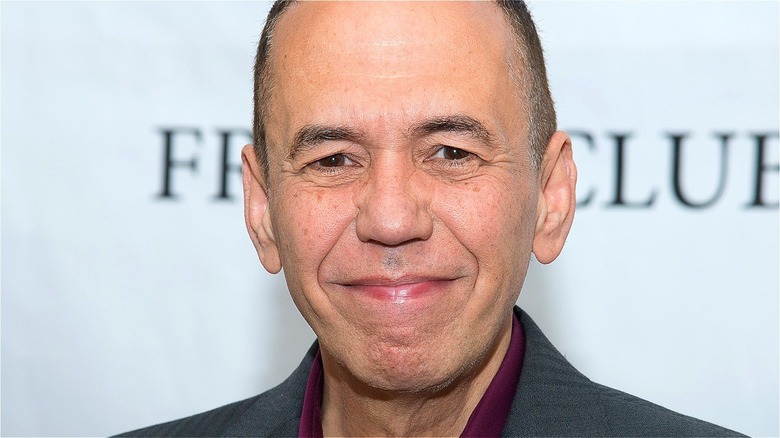 Dave Kotinsky/Getty
The entertainment industry is still reeling from the devastating death of legendary comedian Gilbert Gottfried on April 12, 2022. Gottfried was an iconic performer and voice actor, who worked on a number of big projects throughout his lengthy, notable career. Perhaps the one characteristic that defined his work more than any other was his shrill, high-pitched voice, which he would often use for exaggerated, comedic effect in film roles and during stand-up sets. Beyond just the quality of his voice, however, Gottfried was well-respected by many of his peers for his wit as a comic. This particular skill of his was memorialized online by the likes of Jason Alexander and Ben Stiller, among many other well-known actors and comedians.
When performing his own material, Gottfried oftentimes liked to push people's buttons, and he would often venture into crude or arguably inappropriate territory in many of his comedic bits. While this approach was a significant contributor to why his many fans loved him, it also cost him work at times. In one notable case, he lost his gig voicing the Aflac duck after sharing what many considered to be an insensitive joke on Twitter. This never really dissuaded Gottfried from leaning into his particular brand of humor, though, as evidenced by his final joke on Twitter, in which he took the time to throw a little shade at none other than fellow comedian Chris Rock.
Gilbert Gottfried joked about Chris Rock being slapped by Will Smith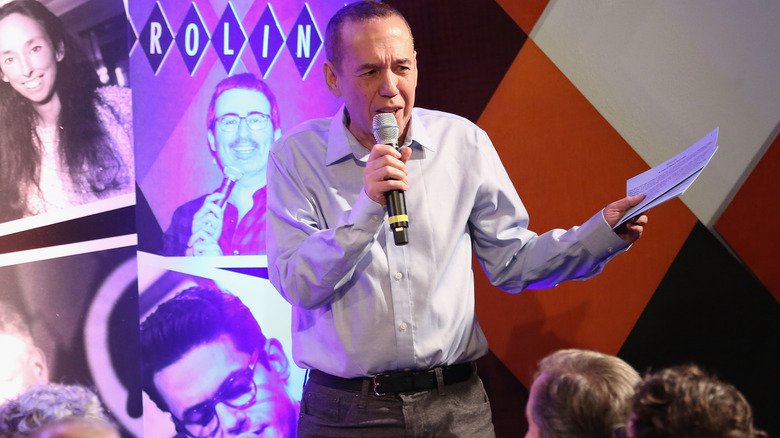 Monica Schipper/Getty Images
On March 28, through his official Twitter account, Gilbert Gottfried posted a picture of himself and Chris Rock posing together. The text accompany mg the photo then poked fun at Rock, who had only just been slapped by actor Will Smith the night before for a joke he told on stage about Jada Pinkett Smith. "Which is the worst crime?" he asked his Twitter audience. "Chris Rock being physically assaulted or Chris Rock telling a joke?"
While this might seem like a slightly tongue-in-cheek, humorous question to pose to his Twitter followers, with Gottfried such provocations were his bread and butter as a comedian. The comic always tried to make light of what was being talked about in the world, and from his own idiosyncratic point-of-view. As previously mentioned, this landed him in hot water more than a few times. Case in point — Gottfried once told a joke about the 9/11 attacks only weeks after they took place, which led to him being booed by those attending the show where it happened (per Vulture).
Furthermore, roasting other comedians and actors was something for which Gottfried was well-known. For example, he was a habitual participant in "Comedy Central Roast" specials, oftentimes delivering some of the most-laughed-at bits of the night at the expense of their celebrity subject. It's fitting, then, that Gottfried's last joke on Twitter was one that so clearly fit his particular brand of humor — commenting on current events while roasting one of his peers in comedy.
Gilbert Gottfried's final Tweet was widely shared across Twitter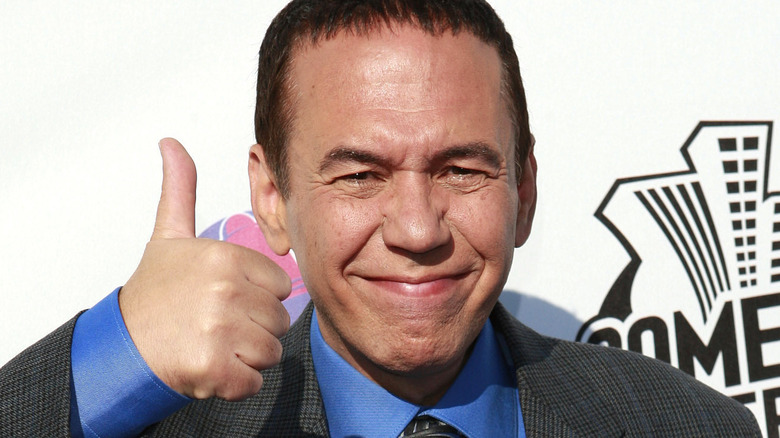 Joe Seer/Shutterstock
Responses to Gilbert Gottfried's final Tweet varied significantly before and after news of his death became public knowledge. For instance, one reply from the day the Tweet was originally posted, by user @BrianB51, simply consists of an argument as to why they believe the Will Smith slap should be taken more seriously. It was liked more than 100 times. Many other replies from that same day similarly contain arguments about the significance of the slap, while replies answering in a joke-y manner appear to be few and far between compared to the preponderance of sincere responses.
Following news of Gottfried's death, however, many Twitter users shared his joke as a testament to Gottfreid's skill as a comic. User @logophobe, for example, Quote Tweeted Gottfried's joke and added the caption, "Brutal to the end." User @cherryesscum, meanwhile, shared Gottfried's Tweet and wrote, "this gotta be the best last tweet someone ever said." Similarly, user @Kylesox94 Retweeted Gottfried's joke and added, "He's gone too soon, but at least he left twitter on a high note."
In total, Gottfried's final Twitter joke was Quote Tweeted more than 350 times, typically by users sharing it in tribute to his sense of humor and the fact that it endured into his final days. The Tweet was also Retweeted with no accompanying text more than 1,600 times, and liked by more than 20,000 users. Given that much of this engagement seems to have occurred not when it was originally posted but following news of his passing, this Tweet now stands as something of an online monument to the late comic.