The Trump Family Member Gilbert Gottfried Hilariously Voiced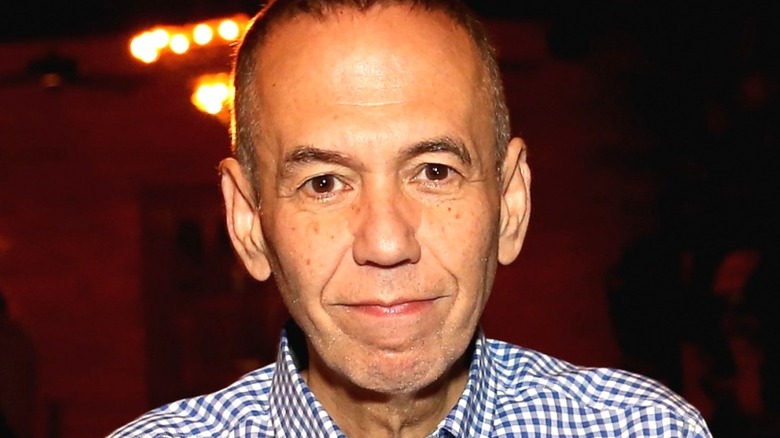 Monica Schipper/Getty Images
The entertainment world was saddened today by the news of Gilbert Gottfried's death at age 67. His family announced his death from an unnamed illness via his Twitter account. "Gilbert was a wonderful husband, brother, friend, and father to his two young children," the tweet read. "Although today is a sad day for all of us, please keep laughing as loud as possible in Gilbert's honor."
The comedian and actor had a long list of television and film credits to go along with his decades on stage as a stand-up performer and cornerstone of the Friars Club and Comedy Central roasts. Gottfried appeared in films from "Beverly Hills Cop II" to three "Sharknado" movies and was a fixture on television since the mid-'80s. He lent his distinctive voice to dozens of commercial and creative characters, from the Aflac duck to Iago in Disney's "Aladdin" and its many sequels and offshoots (via IMDb). Never one to shy away from a controversial joke or topic, Gottfried recently joined in some political commentary on a popular HBO show. 
Gottfried voiced Jared Kushner on four episodes of Last Week Tonight with John Oliver
In a 2017 episode of "Last Week Tonight," host John Oliver, commenting on Jared Kushner's deep involvement in his father's businesses and his father-in-law Donald Trump's presidential administration, speculates that "for someone with the amount of power that he has, have you ever heard him speak? Seriously, what does his voice sound like? You don't know, do you?" 
In a clip available on YouTube, Oliver plays a video interview of Kushner talking about his real estate and media holdings, with Gottfried's voice dubbed over Kushner's. Oliver can't control his laughter, and the audience erupts with him. "You're thinking, 'hold on, you just took that clip and you dubbed in Gilbert Gottfried,' but you don't know that for sure," joked Oliver. He would bring the comedian back three more times to voice Kushner, once again in 2017 and twice in 2019 (via IMDb), as well as in 2018 for some more adult-themed narration (via Slate). 
Gottfried's over-the-top energy and willingness to take every comedic bit to its furthest extremes made him a favorite of Oliver's and, as a result, left us with some wonderful ways to enjoy his unique talent.