The Last Series Gilbert Gottfried Was In Before He Died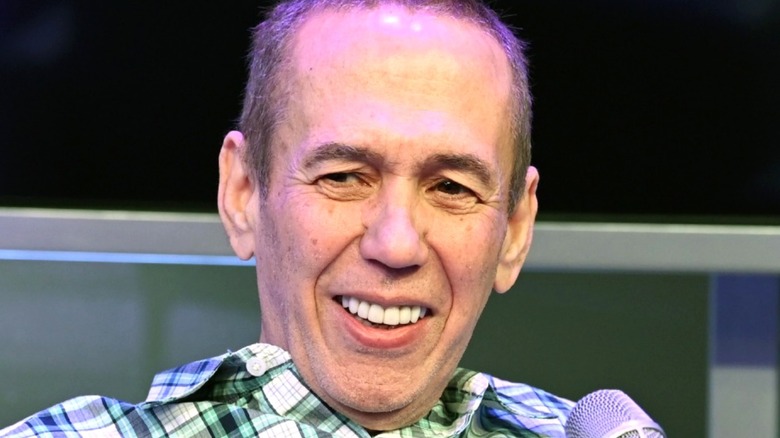 Slaven Vlasic/Getty
With around four decades as a performer under his cap, it is impossible to have not experienced the comedy stylings of Gilbert Gottfried. His contribution to the entertainment industry includes credits as diverse as Iago from Disney's "Aladdin" to his stint as a cast member on "Saturday Night Live" in the 1980s to guest-starring roles on shows like "Law & Order: Special Victims Unit." In recent years, he could be heard on "Last Week Tonight With John Oliver" in a recurring bit as the voice of Jared Kushner. Gottfried had a prolific career well into 2022, which is what makes the announcement of his death at the age of 67 so surprising.
If you were a fan of the distinct vocal stylings of Gottfried, you'll likely be looking to watch some work from the beloved comedian to honor his legacy. Well, you need not look far, as, at the time of his death, Gottfried had a recurring role in a long-running animated series. 
Gottfried lent his voice to PBS Kids' Cyberchase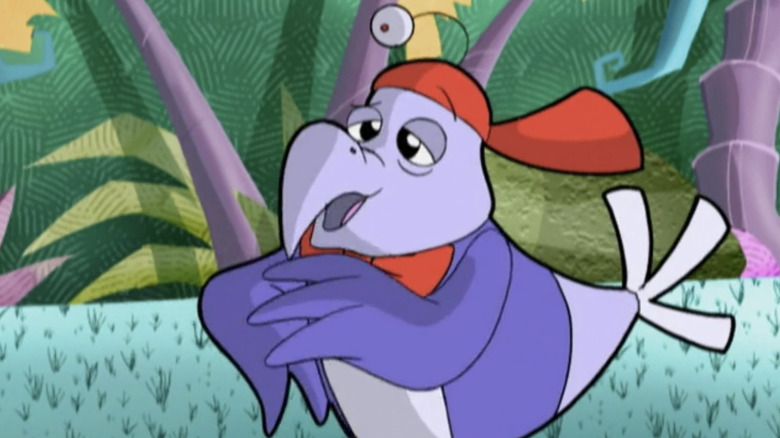 PBS Kids
Gilbert Gottfried's most recent endeavor is also one of his longest-running. The PBS Kids series "Cyberchase" has been going strong for 20 years, first premiering in January 2002, with its 13th season currently airing. "Cyberchase" follows three children as they journey through Cyberspace encountering different forms of villainy along the way. Gottfried has voiced their robot bird companion Digit since the show's inception in 2002, and has been featured in over 80 episodes of the series, with several episodes featuring his character still waiting to air, per IMDb. 
Gottfried's voice-over work was an integral part of his career. His iconic voice was used to great effect, and his roles in projects like "Cyberchase" are a testament to how he used his talents as a teaching tool as well as for entertainment. Even if the audience of children don't know his influence in the world of comedy, they will recognize his voice in many notable properties. "Cyberchase" continues its tenure with episodes airing on PBS Kids in April.