The Law & Order: SVU Character You Likely Forgot Gilbert Gottfried Played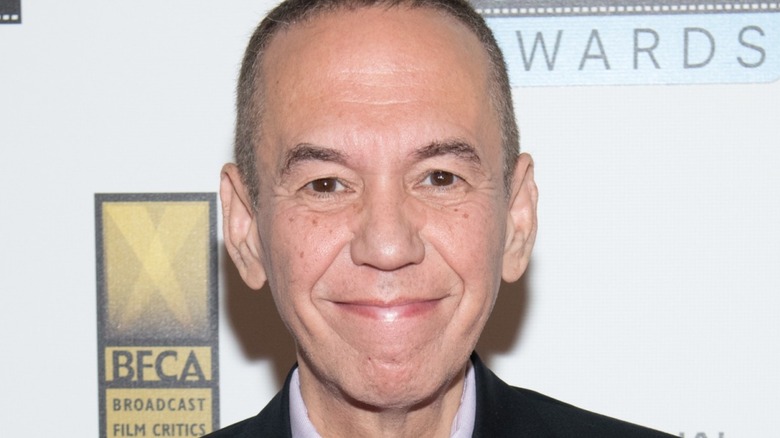 Noam Galai/Getty
Throughout his life, Gilbert Gottfried built an impressive career for himself as one of Hollywood's most recognizable and singular comedians. 
Prior to his death, Gottfried accrued over 180 screen acting credits (via IMDb) and experimented with multiple different forms of entertainment over the course of his career. Indeed, Gottfried not only made a name for himself early in his career as an accomplished and talented stand-up comic, but he also appeared as a "Saturday Night Live" cast member, voiced multiple popular animated film and TV characters, and made a number of memorable TV and radio appearances as himself. Later in life, Gottfried even spent several years hosting a podcast titled "Gilbert Gottfried's Amazing Colossal Podcast."
Most people probably know Gottfried best for his voice performance as Iago in 1992's "Aladdin" or for his turns in films like "Beverly Hills Cop 2" and "Problem Child." That said, what some of Gottfried's fans might know is that he is also one of the many actors who appeared in a guest role in "Law & Order: Special Victims Unit." As a matter of fact, the famous actor and comedian even appeared in two separate episodes of the show back in 2011 and 2012.
Gilbert Gottfried played Leo Gerber in Law & Order: SVU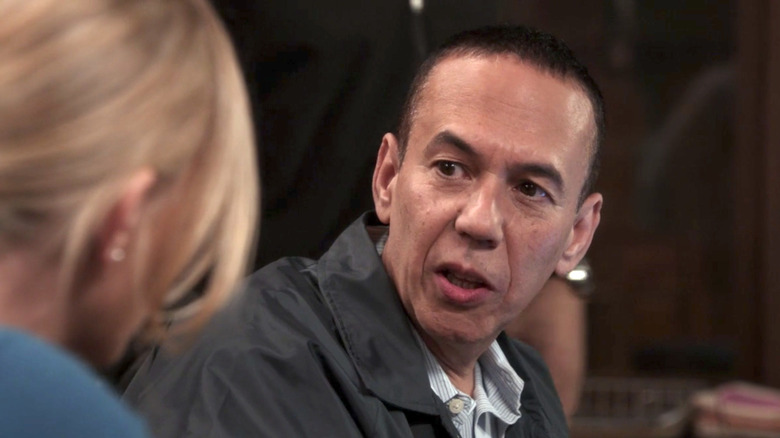 NBC
Gilbert Gottfried appeared in two episodes of "Law & Order: SVU" Season 13 as Leo Gerber. Introduced in the season's ninth installment, titled "Lost Traveler," Leo is a member of the NYPD's Technical Assistance Response Unit. As a technician, he is highly skilled at analyzing electronics for evidence.
In "Lost Traveler," Leo helps the "SVU" team investigate the cell phone records of a missing boy whose messages are being deleted. During the investigation, Leo not only makes an immediate impression but also finds the location of a laptop that may belong to whoever is altering the phone records of the episode's central missing child. Gottfried, notably, isn't the only famous guest star who appears in "Lost Traveler": Lili Reinhart of "Riverdale" fame and "Breaking Bad" star Mark Margolis also have roles in the "SVU" episode (via IMDb).
Gottfried later reprised his role as Leo in Episode 11 of "Law & Order: SVU" Season 13. In the episode, titled "Theatre Tricks," Leo helps clear one suspect's name by locating the IP address where a dangerous online profile was created. In addition to Gottfried, the episode also features a number of other notable guest stars, including Adam Driver, Kevin Pollak, and Gayle Rankin (via IMDb).
To his credit, while he didn't have a major role in either "SVU" episode, Gottfried still managed to bring his trademark, unique screen presence to both of his appearances on the NBC series.