The Worst Episode Of The Boys Season 2 According To IMDb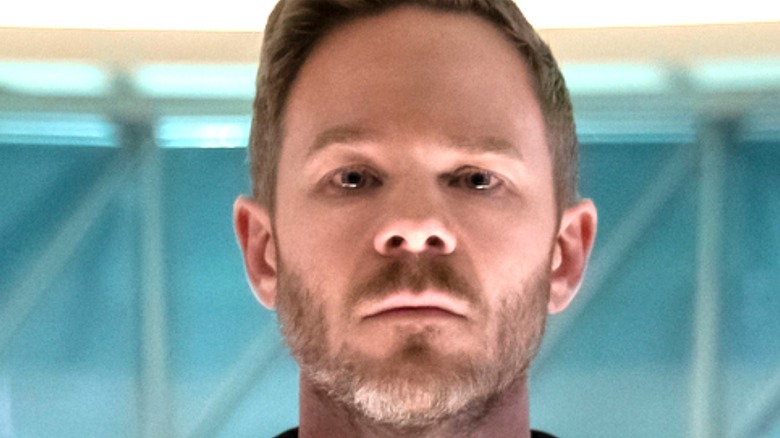 Jasper Savage/Amazon Studios
After Marvel and DC took over the culture with their sprawling live-action superhero projects, Amazon Prime Video joined the world of heroics with "The Boys." Based on the comic book series of the same name, the satirical action-comedy became one of the streaming service's biggest hits when it debuted in 2019 (via IGN).
Produced by Seth Rogen and Evan Goldberg, "The Boys" focuses on a group of vigilantes who have a bone to pick with Vought, a multinational conglomerate that boasts the largest and most-prolific superhero portfolio in the world. Despite its front-facing good nature, however, Vought has more than a few demons in its closet, including everything from murdered civilians to superhero children. Throughout the series, the titular, rag-tag group of vigilantes led by Billy Butcher (Karl Urban) seek to bring Vought's many injustices to light.
Season 1 of "The Boys" was widely praised by audiences for its sharp writing in satirizing the superhero genre (via Rotten Tomatoes). Season 2, which debuted on the streamer in 2020, also received rave reviews for expanding the cynical world (via Rotten Tomatoes). As of this writing, "The Boys" boasts an 8.7 average rating on IMDb, placing it in the Top 100 shows on the site. However, according to IMDb, the series' sophomore outing also features the lowest-rated episode of the entire series.
The Boys Hits A Slump In Season 2, Episode 2
According to IMDb, the worst episode from Season 2 of "The Boys" is Episode 2 ("Proper Preparation and Planning"). Users give this episode an average rating of only 7.8 out of 10, making it the lowest-rated episode of the season and the series as a whole. The episode features Homelander (Antony Starr) trying (and failing) to train his super-powered son around the same time that the Boys find Kimiko's (Karen Fukuhara) younger brother, Kenji (Abraham Lim). So, what did IMDb users find wrong with this episode?
IMDb reviewers like LegendaryFang56 complained that the episode was slow, writing, "This episode felt like nothing happened — no progression or hardly any, that sort of thing — and I wasn't as entertained." Other IMDb users appeared to be in agreement. "Honestly, I want to give this episode a 10/10 for putting me to sleep, but also one needs to be fair with his IMDb ratings," Eldreddsouza wrote. "This was the most boring episode of the show till [sic] date."
Professional critics also weren't afraid to point out that the episode felt a bit off. The A.V. Club specifically called out the episode's writing, saying: "Obscure writing seems to be the pattern this week ... All that opacity makes for a slightly disconnected episode."