The Witcher's Secret Connection To The Hexer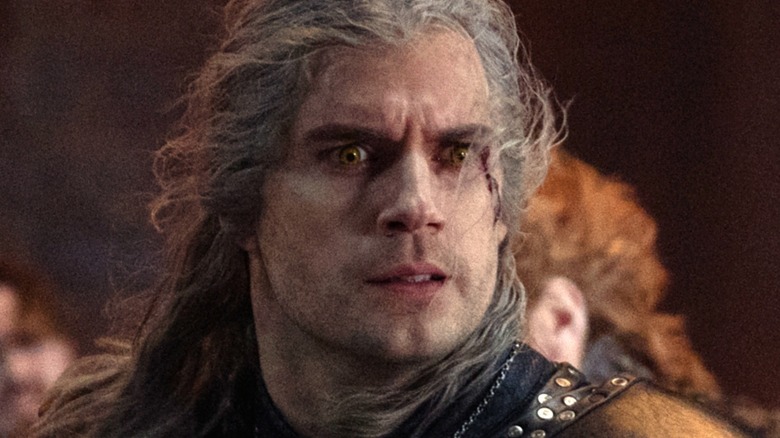 Netflix
Before "Man of Steel" star Henry Cavill introduced the American public at large to "The Witcher," Geralt of Rivia was mainly known as the silver-haired protagonist of the acclaimed video game series by CD Projekt Red. However, that's not the only other place he's shown up — and we're not referring to the original books by Andrzej Sapkowski, either. There was a Polish film released in 2001 called "The Hexer," which starred Michał Żebrowski in the role of Geralt, silver hair and all.
Interestingly, there was also a Polish TV series of the same name released the year after, in 2002. It followed Żebrowski's Geralt as well, and functionally told the same story as the film, but in greater detail. Between these two coinciding projects, Żebrowski made quite the name for himself as the fictional monster slayer, so much so that "The Witcher," which released in 2020 on Netflix loaded with Easter eggs, chose to honor him in its own fashion.
Honoring Michał Żebrowski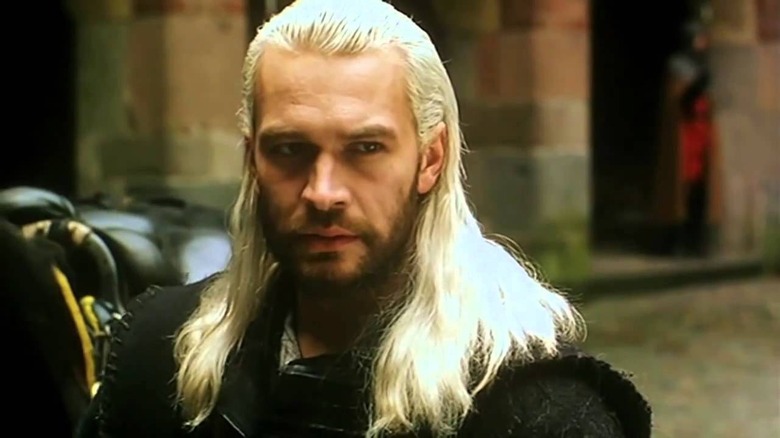 Vision Film Distribution
In case you didn't know, most of Netflix's projects are recorded in multiple languages so that they can be enjoyed by a larger audience (via The LA Times). This works the same way that English dubbed anime works — with a new voice being placed into the original character's mouth. For the Polish version of "The Witcher," Netflix opted to have Michał Żebrowski dub Henry Cavill's dialogue, which allowed the actor to return to Geralt after a 20-year hiatus.
There's no physical appearance here for Żebrowski, just a vocal one, but the return surely brought him (and the Polish fans) a wonderful wave of nostalgia. Granted, his original work was critically panned, but then again, so was Season 1 of Cavill's version, and the fans seem to adore both (via Rotten Tomatoes). And we probably don't need to remind you how Andrew Garfield was received after returning to one of his most famous roles. Audiences loves a come back... when it's done right.