The Character On That '70s Show You Likely Forgot Jessica Simpson Played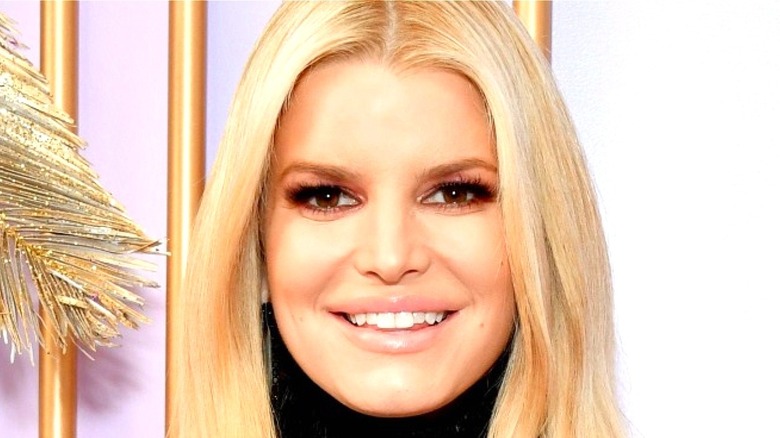 Amy Sussman/Getty Images
Jessica Simpson may be best known for her music career and stint on reality TV, but in the early 2000s, she had her hand at acting. She took on the main role in the 2005 film adaptation of "Dukes of Hazzard" and her short-lived film career began there. Following "Dukes of Hazzard," she did a handful of other films — "Employee of the Month," "Blonde Ambition," "The Love Guru," and "Private Valentine: Blonde and Dangerous" — but hasn't had a film role since the late 2000s. That's because Simpson ultimately chose to stick to music, her fashion business, and appearing as herself on TV shows in the years that followed. 
Simpson may best be remembered for asking if a can of Chicken of the Sea tuna had chicken in it on an episode of MTV's "Newlyweds: Nick and Jessica." However, her short-lived acting career will live on with her credits, which include one recurring role on a popular sitcom that premiered in the late '90s. 
Simpson starred as 'Blonde Jackie' in That '70s Show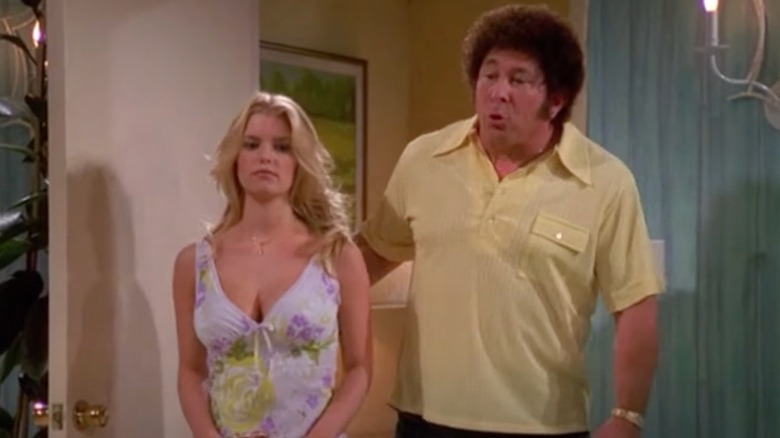 Fox
In three episodes of "That '70s Show" back in 2002 to 2003, Simpson appeared as Annette, a pretty blonde who catches the attention of Michael Kelso (Ashton Kutcher). Although she's from California, Kelso and the gang quickly realize that she's essentially the blonde version of Jackie (Mila Kunis). Even though Jackie is dating Hyde (Danny Masterson), she's still jealous of Annette bossing Kelso around. 
Ultimately, the two high school girls realize they have a lot in common, which leads to a peaceful sleepover where Donna (Laura Prepon) is completely left out. "Kelso likes bossy, vain, shallow, princess types," Donna says to Jackie about Annette. "And since you're no longer available, he shipped one in from out West." 
In the end, Kelso and Jackie's inability to move on from one another leaves Annette in the dust. She's not down to play second fiddle in Kelso's life, so she heads back to California in the 2003 episode "Babe I'm Gonna Leave You," which ultimately ended her time on the series (via IMDb).