The Best Fighter On Cobra Kai According To A Real-Life Karate Sensei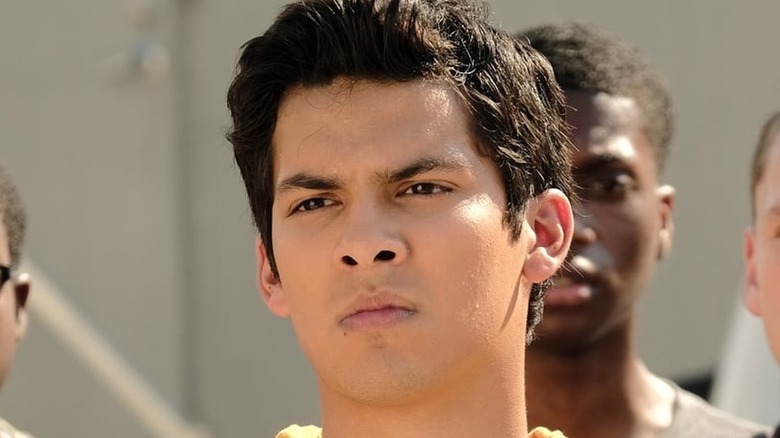 Netflix
When "Cobra Kai" was announced back in the day, one would've been forgiven for wondering what long-term potential the middle-aged misadventures of "The Karate Kid" main characters Daniel LaRusso (Ralph Macchio) and Johnny Lawrence (William Zabka) could possibly have. Of course, when the show actually dropped, such notions quickly disappeared. The show has since moved from YouTube Red to Netflix, and its curious blend of teen drama, 1980s nostalgia, comedy and karate battles has been so popular that it already has four seasons, and more are on the way.
"Cobra Kai" is obviously fiction, as are "The Karate Kid" movies. Still, when you watch the characters and their athletic fights, it's easy to start wondering how the actors themselves would fare in an All Valley Karate Tournament-style competition against each other. Fortunately, you don't have to wonder any longer, because one martial arts expert has done the research, and determined which "Cobra Kai" star is the best fighter in real life.
A young William Zabka would emerge victorious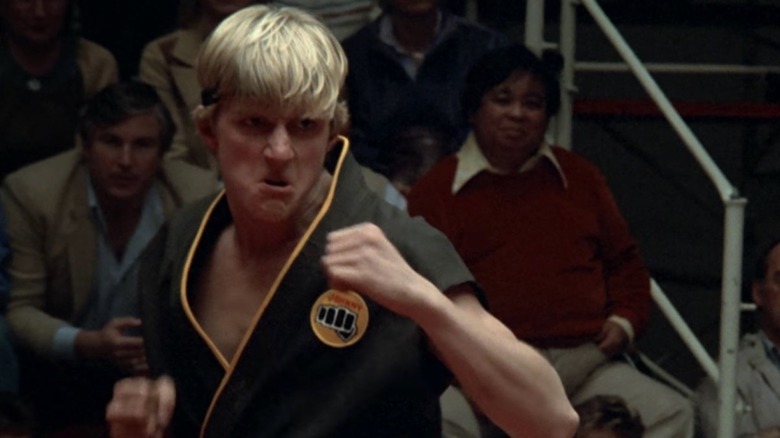 Columbia Pictures
Martial arts instructor (via Hayabusa Fight) and YouTuber Sensei Seth was wondering what would happen if the stars of the show faced each other in real life, and set up a theoretical tournament to shed light on the matter (via YouTube). Based on what he could dig up about the real-life prowess of "Cobra Kai" stars, the grand final of the All Valley Karate Tournament would be between William Zabka and Jacob Bertrand (who plays Hawk in the show). 
As Seth sees it, the athletic Zabka would advance to the finals by beating Ralph Macchio and Tanner Buchanan, who plays Johnny's son Robby Keene in "Cobra Kai." Meanwhile, Bertrand's comparatively ample real-life martial arts experience would allow him to get victories over Xolo Maridueña (who plays Miguel Diaz) and Mary Mouser (Sam LaRusso). 
The finale, Sensei Seth admitted, is where things get really difficult. Ultimately, he felt that since Zabka is the bigger man with praiseworthy movement and balance, he's the more likely victor out of the two. However, he did note that this only applies with a bit of time machine magic that would allow the older stars to face the young "Cobra Kai" generation as their "The Karate Kid"-era selves. If Zabka and Macchio entered the tournament at the age they are in "Cobra Kai," Sensei Seth feels that the result of the pair's match-up would still be the same. However, Buchanan would beat Zabka in the next match and advance to the finals, where Bertrand would ultimately win the championship.