How Locke & Key Fans Really Feel About Kinsey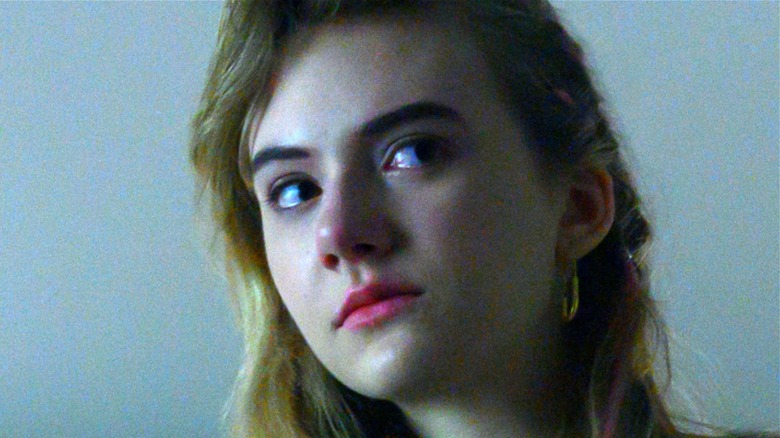 Christos Kalohoridis/Netflix
Based on the comic book series of the same name by Joe Hill (son of horror master Stephen King) and Gabriel Rodríguez, Netflix's "Locke & Key" is a hit horror-fantasy series that had already racked up over a billion viewing minutes for its two seasons as of October 2021 (via Deadline). At the start of the series, Rendell Locke (Bill Heck) is murdered by a former student. In the aftermath, his wife Nina (Darby Stanchfield) decides to move with their three kids to Rendell's family home in Massachusetts. Once there, the Locke kids begin finding keys that open up magical doors — only to soon find themselves facing an evil entity that is also seeking out the keys.
One of the three siblings is Kinsey Locke, played by "CODA" star Emilia Jones. Kinsey is the middle child and the only daughter of the family. Speaking with Fangirlish, Jones described the character of Kinsey: "Before the loss of Kinsey's father she was individualistic, [free-spirited], creative, confident. She's out there and even dyes her hair. But then after her [father's] murder she's racked by anxiety, fear, and borderline PTSD." As fans know, by the end of Season 2, Kinsey has overcome some of these fears and is responsible for helping save the family in the fight against the demonic antagonist, Dodge (Laysla De Oliveira).
Kinsey is inarguably crucial to the plot of "Locke & Key" — so what do the show's viewers think of her?
Viewers aren't the biggest fans of Kinsey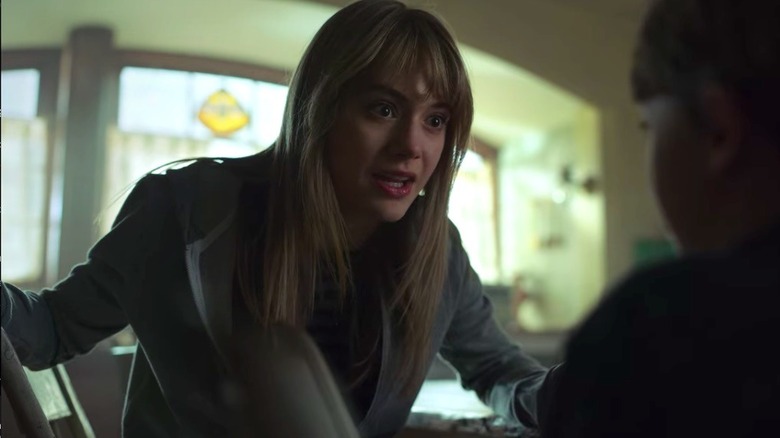 Netflix
One fan, user u/Review_lolarivers, took to Reddit to discuss their unfavorable feelings toward Kinsey, writing, "I really really dislike kinsey. This girl is just determined to get in trouble. I mean she so freaking annoying I had to make this account just to say that." Speaking for many of the fans on the subreddit, u/imnotcreativeokay simply replied, "Welcome to the club." Another fan, user u/9021Ohsnap, expressed their confusion, writing, "I just don't understand her. Haven't watched the show since last year but she's not even the 'fun' kind of bad just annoying."
In response, another fan, u/CamSHenderson, makes the argument that her character's lack of likability is due to the writing — and, specifically, the fact that most of the female characters aren't as fleshed out as the male characters. They wrote, "[I] created my Reddit account yesterday to complain about Kinsey and just the horrible writing for all female characters besides Jackie ... It's a shame because the show has great bones but was thrown together with awful writing where many decisions were illogical even for kids, unnecessarily rushed, and just came in sub par for me."
Meanwhile, u/PaintedSwindle gives an explanation based on the events of the series, writing, "Well she removed her fear so that's why she acts like a jacka**."
We'll just have to see if fans' opinions on Kinsey change at all when Season 3, the final season, is released to Netflix.