You Brought Me The Ocean - What We Know So Far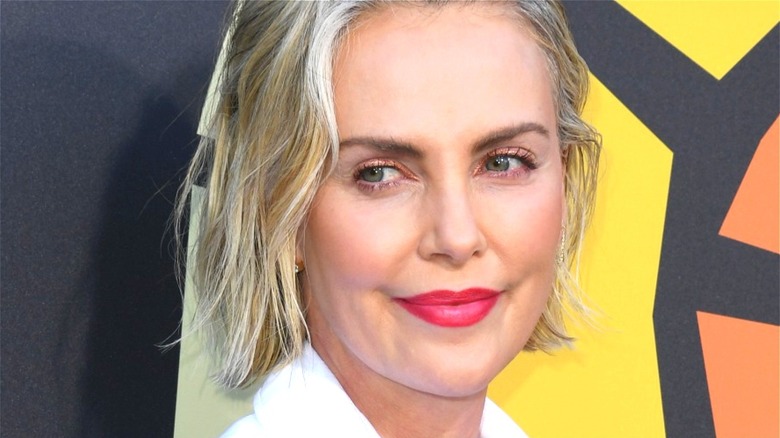 Jon Kopaloff/Getty
The world of TV series based on the oeuvre of DC Comics has long been a reliable, dependable source of year-round thrills for superhero fans. Recently, Warner Bros. even went so far as to start a whole streaming service just to house all of its DC-based programming. Now, with the shutdown of the DC Universe streaming platform, the bulk of that programming can be found on HBO Max, including such beloved ongoing shows as "Titans," "Doom Patrol," and "Harley Quinn," and a litany of in-development endeavors.
The latest project to join that fold is "You Brought Me the Ocean," an adaptation of the eponymous groundbreaking one-off graphic novel centered on Aqualad. Previous iterations of the Atlantean hero and occasional Aquaman sidekick have made their way to TV screens on shows like "Teen Titans," "Young Justice," "Batman: The Brave and the Bold," and even "Titans" itself. But, by the looks of it, "You Brought Me the Ocean" is set to be an entirely different beast — and we couldn't be more excited about it.
You Brought Me the Ocean is being executive produced by Charlize Theron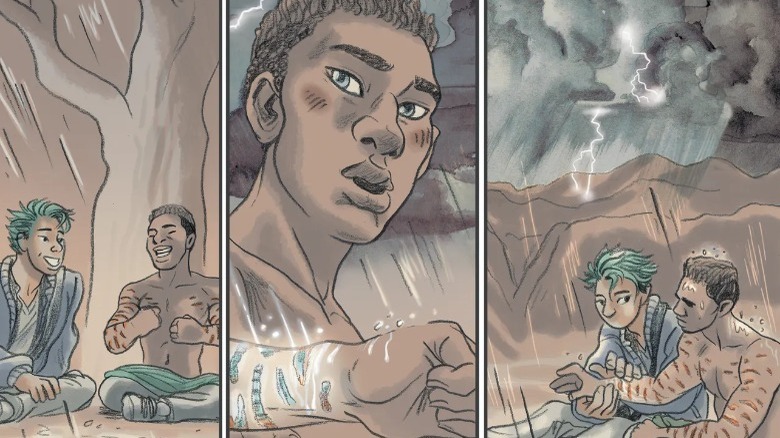 DC Comics
The announcement that HBO Max is developing a series adaptation of "You Brought Me the Ocean" comes courtesy of Variety, which reports that it will be a "live-action, one-hour dramedy," based both on the eponymous graphic novel itself and "characters from DC" more generally.
Although no writer is attached to the project yet, we already know which companies will be overseeing production duties. "You Brought Me the Ocean" will be executive produced by Charlize Theron, A.J. Dix, Beth Kono, and Andrew Haas via Denver and Delilah Productions, which was founded by Theron herself in 2003 and has since produced many of the actress' most high-profile films, including "Monster," "Young Adult," "Atomic Blonde," "Tully," "Long Shot," "Bombshell," and "The Old Guard," as well as popular TV series like Netflix's "Mindhunter" (via IMDb). The studio in charge of the project, meanwhile, will be Warner Bros. Television.
This will be the second foray of Denver and Delilah Productions into superhero content, following "The Old Guard." And, given the source material, the new series looks to be following in the footsteps of the 2020 Gina Prince-Bythewood film by cooking up an unusually soulful and character-driven take on the genre.
The graphic novel is a powerful coming-of-age romance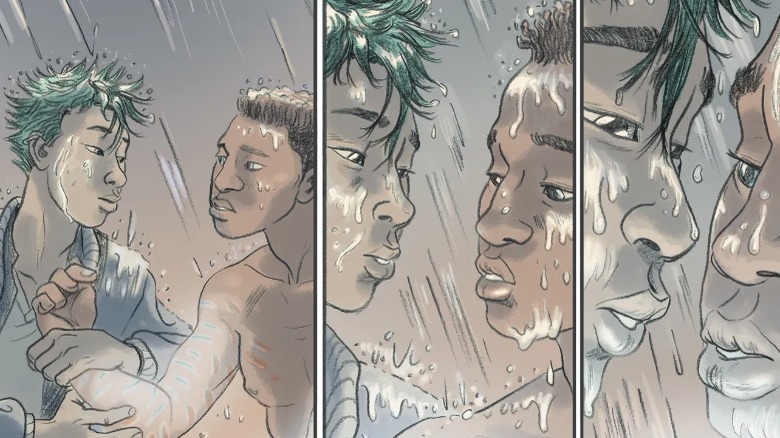 DC Comics
Per Variety, "You Brought Me the Ocean" "will explore the life of Jackson "Jake" Hyde, a gay teenager living in New Mexico. All his life, he has had a strange attraction to the water and yearns to escape his desert surroundings for the ocean. As he explores his abilities, including breathing under and controlling water, he also finds himself falling in love with his classmate, high school swim captain Kenny Liu."
Based on that description, the show would appear to be hewing close to the source material. Released in 2020, "You Brought Me the Ocean," the graphic novel, is the brainchild of two prominent queer literary voices: author Alex Sanchez, who previously wrote such acclaimed gay-themed novels as "Rainbow Boys" and "The Good Box," and illustrator Jul Maroh, best-known for their brilliant sapphic graphic novel "Blue Is the Warmest Color." Departing from the usual style of DC comics for a unique and expressive watercolor look, "You Brought Me the Ocean" put a refreshing new spin on the archetypal superhero origin story by interlacing it with profound themes of self-discovery, emotional growth, and budding young love. If it's half as artful and personal, the upcoming HBO Max adaptation has the potential to fundamentally reconfigure our common understanding of superhero shows and what they can do. Here's hoping it lives up to all that potential.