Christian Bale Confirms What We Suspected About Heath Ledger's Joker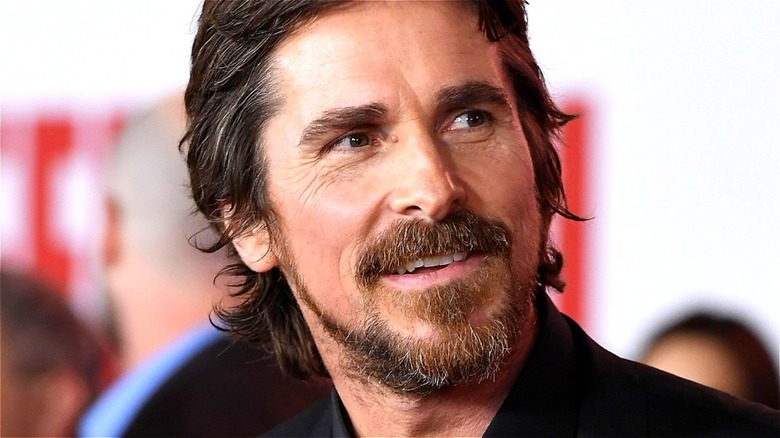 Frazier Harrison/Getty Images
In 2009, Christopher Nolan's "The Dark Knight" dominated the box office, eventually crossing the $1 billion threshold worldwide (via CNBC). A sequel to "Batman Begins," the film follows Bruce Wayne (Christian Bale) as he works to rid Gotham City of organized crime. In an attempt to do so, he crosses paths with the Joker (Heath Ledger), a shrewd villain all too willing to wreak havoc on the city's residents. Upon its release, both critics and viewers celebrated Ledger's performance, applauding his haunting depiction of an unscrupulous madman ready to burn the world down with him. As one reviewer noted, "Ledger threw himself into a role he clearly relished, giving a transfixing performance as a whiny-voiced god of chaos whose hard-core nihilism is bone-chilling" (via the Los Angeles Times).
Although the movie is ostensibly centered on Bale's Batman, Ledger's commitment to the role has become a well-known piece of lore in the making of the critically-acclaimed movie. To prepare for his performance, Ledger sequestered himself in his home for months, crafting a Joker-themed diary that delved into the character's psychology. According to Nolan, Ledger often surprised the director with his acting decisions. As he explained, "[A] lot of it was about unpredictability, and I think he wanted to play his cards a little close to the chest."
During shooting, Ledger and Bale worked closely together, leaning into a dynamic collaboration to create riveting moments onscreen (via The Hollywood Reporter). While Bale remains a fan-favorite Batman for many, he later shared how he really felt about working with Ledger.
He felt overshadowed by Heath Ledger's performance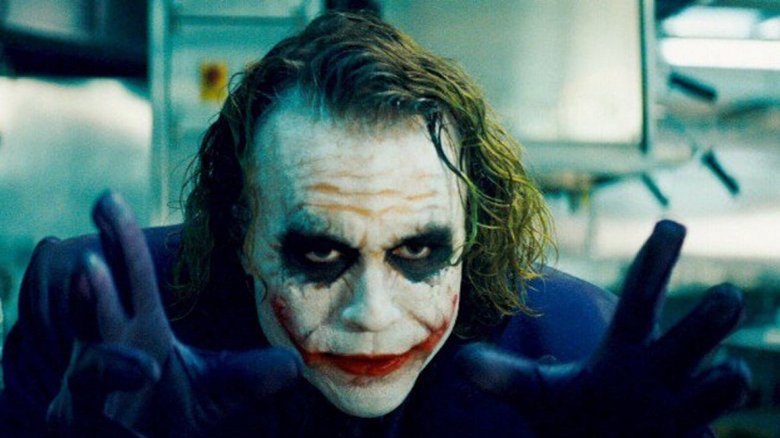 Warner Bros.
During an interview with Yahoo Movies in 2016, Bale shared his thoughts on his Batman performance. While the actor dedicated himself to the character from 2005 to 2012, he revealed that he didn't necessarily accomplish the type of portrayal he had in mind. As Bale noted, "I didn't quite manage what I hoped I would throughout the trilogy. Chris [Nolan] did, but my own sense of self is like, 'I didn't quite nail it.'"
When contemplating his role in "The Dark Knight," Bale added, "Heath turned up, and just kind of completely ruined all my plans. Because I went, 'He's so much more interesting than me and what I'm doing.'" Notably, Ledger later received a posthumous Oscar for his powerhouse performance in "The Dark Knight."
Of course, both Ledger's interpretation of the iconic Joker and the sequel as a whole arguably reshaped the subsequent slate of comic book films that followed over the years (via Den of Geek). As Roger Ebert articulated in his review, it succeeded as a "haunted film that leaps beyond its origins and becomes an engrossing tragedy." Years later, the movie continues to remain a touchstone of the genre, largely because of its ability to reach a wide-ranging audience (via The Washington Post). Moreover, Bale's incarnation of the broody superhero persists in the pop culture landscape. Even now, the latest iterations of Batman have seemingly had to compete with Bale's performance, demonstrating that, despite Bale's reservations, he has indeed left a mark as the Caped Crusader.