Hollywood Pays Tribute To Tobe Hooper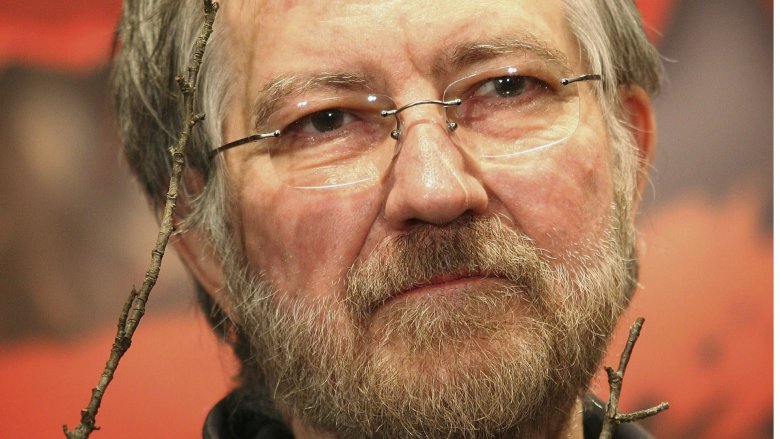 Getty Images
Hollywood is mourning the loss of one of their own. Directors, actors, and more took to social media to share their thoughts and condolences following the death of The Texas Chainsaw Massacre and Poltergeist director Tobe Hooper, who passed away at the age of 74.
"Tobe Hooper directed THE TEXAS CHAINSAW MASSACRE, a seminal work in horror cinema," wrote John Carpenter, screenwriter behind hits like Halloween and Escape From New York. "He was a kind, decent man and my friend. A sad day." James Wan, the mind behind the Conjuring franchise, shared, "Sad to hear the passing of Tobe Hooper. One of the nicest people. A sweet, gentle soul of a man. Your legacy lives on." 
The Exorcist director William Friedkin called Hooper "a kind, warm-hearted man who made the most terrifying film ever," adding that he was a good friend who he would never forget. Hostel's Eli Roth wrote, "Very few people were as generous, kind and encouraging as Tobe Hooper. I will miss him deeply and feel lucky for the time I had with him." Bill Moseley, who worked with Hooper on The Texas Chainsaw Massacre 2, wrote, "So sad to say goodbye to TOBE Hooper, the man who took a chance on me and gave me my career in film's greatest genre." 
Baby Driver's Edgar Wright, the mind behind the horror classic Shaun of the Dead, wrote, "Very sad to hear of the passing of Tobe Hooper, another master of horror. He conjured some truly shattering, unforgettable moments in film." Guardians of the Galaxy's James Gunn, who has worked in horror for films like Dawn of the Dead and The Belko Experiment, wrote, "Just woken up to news that my friend Tobe Hooper has passed away. A great director, yes, but also the kindest, sweetest man. I am so sad." 
Doctor Strange's Scott Derrickson called him "the king of transgressive horror," while The Big Sick star Kumail Nanjiani wrote, "Oh no. R.I.P. Tobe Hooper. Texas Chainsaw Massacre is one of the coolest and most terrifying movies ever made. It crawls inside and stays." 
Perhaps the most touching and lengthy tribute, though, came from Kevin Smith, who shared a story on his Instagram about meeting Hooper, calling him an "icon" and saying his work in independent filmmaking convinced him to make Clerks. "He proved you didn't need lots of money or studio backing to make a flick– so to me, Tobe will always be one of the best filmmakers who ever lived," Smith wrote. "He entertained me long before I knew I wanted to be a filmmaker and he inspired me and kept me going when I was first learning to tell my stories cinematically... You changed the world, storyteller, and your name and ideas will always be a part of my DNA."