Poltergeist Director Tobe Hooper Dies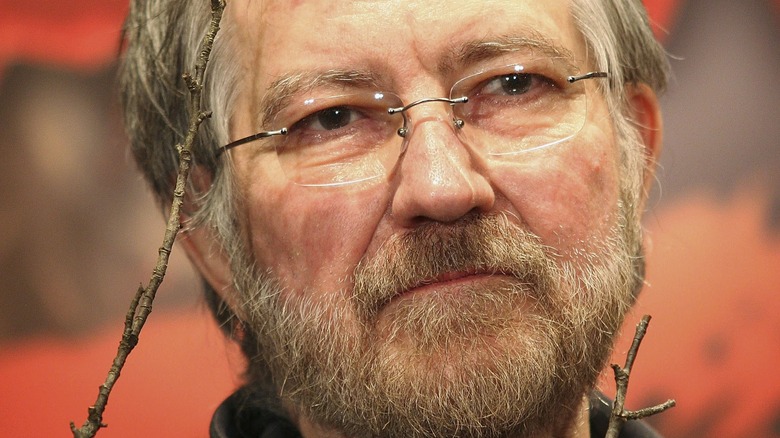 Getty Images
Tobe Hooper, the director of horror classics such as Poltergeist and The Texas Chain Saw Massacre, has passed away, according to Variety. He was 74 years old.
Hooper shot 1974's The Texas Chain Saw Massacre for less than $300,000, but the movie still immediately catapulted him to the horror A-list. His work on the violent film, which involved directing, producing, and co-writing, made it one of the most profitable independent movies of the decade in the United States. He later followed that up with the 1986 sequel The Texas Chainsaw Massacre 2.
Hooper's other big mark on the horror genre came through 1982's Poltergeist, which he directed based on a script by Steven Spielberg. The movie was a critical and commercial success, becoming the eighth- highest grossing movie of the year. The film also earned three Academy Award nominations for best sound editing, best visual effects, and best original score.
Hooper's other notable works include the 1979 CBS miniseries Salem's Lot, based on the Stephen King novel of the same name. Like Hooper's two notable films, the miniseries was a favorite with critics and fans, and it earned three Primetime Emmy award nominations for achievement in graphic design and title sequences, achievement in make-up, and achievement in music composition. The miniseries was also given a theatrical release in Europe.
Hooper remained more quiet throughout the 2000s, but he did direct episodes of TV series like Night Visions, Taken, and Masters of Horror, as well as movies like Mortuary, Toolbox Murders, Destiny Express Redux, and, most recently, 2013's Djinn. Over his career, Hooper earned awards nominations like a best director Saturn Award nod for Poltergeist, an MTV Video Music Award nomination for directing Billy Idol's "Dancing with Myself" video, and a New York City Horror Film Festival Lifetime Achievement Award.
There is no word on a cause of death for Hooper. The director is survived by his two sons.