Gary Oldman Reveals Why He Made The Move From Film To TV For Slow Horses - Exclusive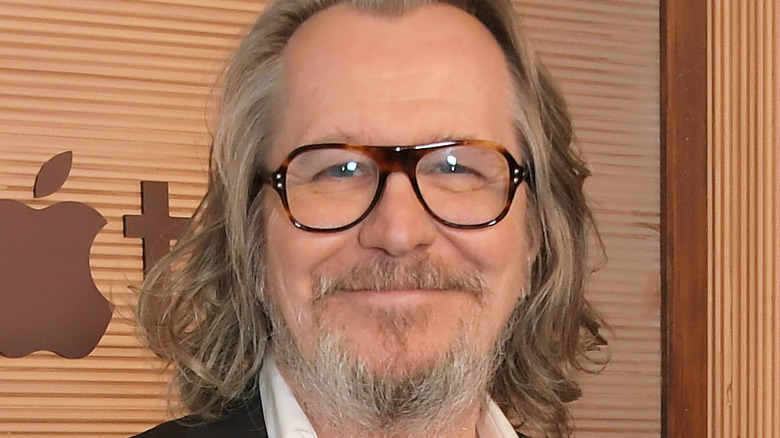 David M. Benett/Getty Images
Gary Oldman has a long, illustrious career under his belt — from "Sid and Nancy" to "Darkest Hour," for which he won Best Actor at the Academy Awards for portraying Winston Churchill — but one thing he hasn't tackled much of is television. Until now, that is.
In his first starring role on the small screen, Oldman plays a cantankerous boss named Jackson Lamb on the quick-witted spy drama series "Slow Horses," which is now streaming on Apple TV+. Based on the books by Mick Herron, the show focuses on a far-flung department of Britain's MI5 domestic counter-intelligence and security agency where misfit agents are sent in exile to primarily push papers. One of those outsiders inhabiting the division known as Slough House, whose workers are referred to as "slow horses," is River Cartwright, played by Jack Lowden, who often butts heads with Lamb.
It's little bit different of a character than we're used to seeing Oldman play — a disheveled curmudgeon. Why was the role so appealing to him? During an exclusive interview with Looper, Oldman opened up and explained what it was about "Slow Horses" that made him want to make the move from film to TV.
Oldman has been hoping to try his hand at TV for a while now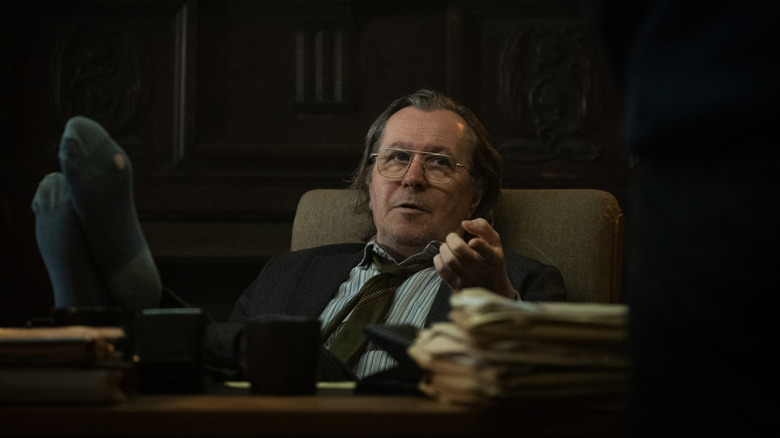 Apple TV+
When asked what was appealing to him about stepping into Jackson Lamb's sourpuss shoes on "Slow Horses," Oldman replies, "The series is based on these books by Mick Herron, and I felt that not only the world but the creation of Lamb was fantastic. It's really like nothing I'd ever read, and I thought, 'Well, I don't know if I really like the character,' but I thought I would like playing him. I'd have a lot of fun with him."
"It's fully formed," he adds. "It's all realized. It's all really there on the page, and I had to come in basically and physicalize him and give him a voice. I thought it was a fantastic creation."
As for why now was the right time for him to try his hand at TV — on which his biggest previous role was a two-episode stint on "Friends" back in 2001 — it all came down to timing and interest. "I love long-form TV," he says. "I love watching series. I love watching television and was hoping to maybe find something to have a go at long-form. This came in and it seemed like the perfect [fit]. It all came together. It had the perfect chemistry."
The first season of "Slow Horses" is now streaming on Apple TV+. New episodes are available every Friday.