The Law & Order: SVU Season 23 Episode 17 Scene Fans Cant Stop Talking About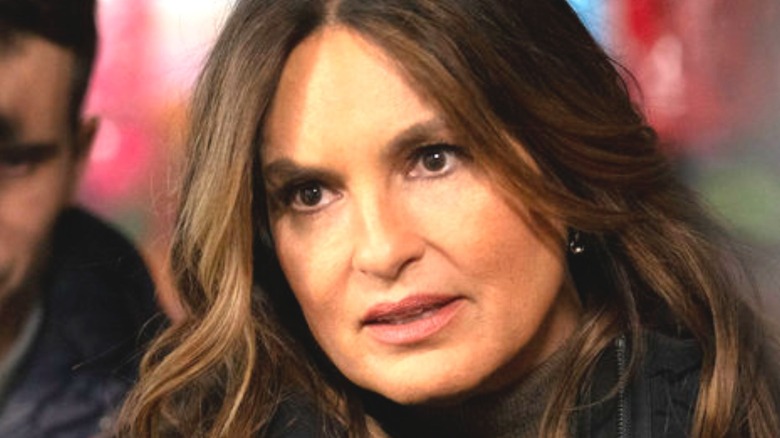 Virginia Sherwood/NBC
Now well into Season 23, "Law & Order: Special Victims Unit" continues to deliver dark and disturbing storylines that remind viewers how ruthless and scary the world can be before offering a glimmer of hope in the form of an elite team of detectives and other members of law enforcement. The series first hit screens in 1999 and has since aired over 500 episodes, featuring crimes that are meant to mirror the crimes that take place in modern society (via IMDb).
As the show continues, the episodes have become more elaborate, and some may even be difficult for audiences to watch. The latest season is pressing hard on the gas when it comes to creativity and the delivery of its storylines. Most recently, in Episode 17 of Season 23, a specific scene put some of even the most die-hard fans of the show into a frenzy as it was too much for even them to handle.
Someone getting set on fire was too much for some viewers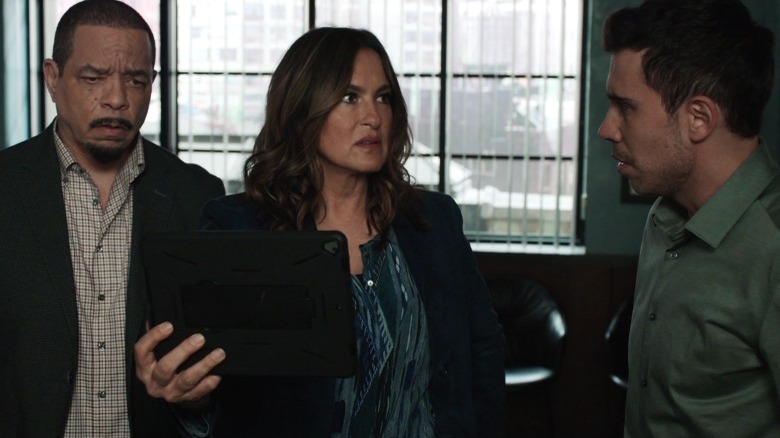 NBC
"Once Upon a Time in El Barrio" is the latest episode in Season 23 of "Law & Order: SVU," and it very quickly gives viewers one of the most horrifying scenes on the show in a while. The episode begins with a group of young women gathered at what appears to be a casting call for models. However, the whole thing is an elaborate set-up, and once the girls are selected, they're kidnapped and taken to New York City by a group of traffickers.
Once in NYC, the kidnappers force the women to line up, and their personal belongings, including their mobile devices, are taken from them. One girl bravely refuses to give them her phone and attempts to flee but is caught by one of the assailants, who hurts her before he sets her on fire. The scene is graphic, as several fans pointed out on Twitter. User @hempstead_susan said what most viewers were thinking: "I literally gasped when he set that poor girl on fire." Meanwhile, others like @EOsburnbook were left questioning what happened: "DID HE JUST SET HER ON FIRE?"
The opening crime definitely sets the tone for how dangerous the criminals in this episode will be for the "Law & Order" crew. "That opening scene was traumatizing...." @ngozi_nnaka tweeted, mirroring other fan comments. The scene is absolutely one that creates a memorable episode, though possibly in a more frightening way than viewers would have liked.