Rian Johnson Shares Fun Fact About Star Wars: The Last Jedi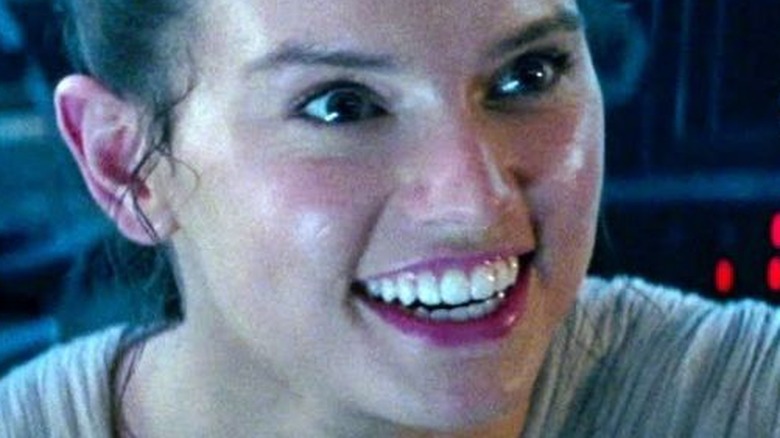 Though this tidbit may be tiny, it's sure to brighten any Star Wars fan's day. 
On Friday, Star Wars: The Last Jedi director Rian Johnson held an impromptu poll on his Twitter account, asking his legion of followers to correctly answer which of the franchise's films had the most wipes. Once the poll expired, Johnson dished up the accurate the wipe data and revealed how his forthcoming film stacks up against the rest. 
Phantom Menace was the winner with 55 wipes, which isn't entirely surprising considering how many were included in the final act's epic fight. The Empire Strikes Back came in second at 42 wipes, with A New Hope hitting 31 and The Force Awakens dipping down to just 14. (For the record, Return of the Jedi was kept out of Johnson's game, as a maximum of four options are available for individuals to provide when creating Twitter polls. Johnson only used three.) 
And now for the Last Jedi results. While the newest installment to the space saga is highly anticipated and will certainly be worth raving over, it won't be for its record-breaking wipe numbers. Johnson admitted that The Last Jedi will contain the fewest wipe transitions of any Star Wars film to date. "To my eternal shame, The Last Jedi is bringing up the rear with a measly 12," Johnson wrote. 
It may not be much information, or the most exciting news, about the impending Star Wars pic, but at least it's something. Details on The Last Jedi have been kept under super-tight wraps, causing many mysteries to crop up around the film. We recently got a look at some of the vehicles that will appear in the movie, and we have an idea of what those adorable porgs will sound like. It's also a given that The Last Jedi will star the late Carrie Fisher as General Leia Organa, John Boyega as Finn, Mark Hamill as Luke Skywalker, Adam Driver as Kylo Ren, Oscar Isaac as Poe Dameron, and Daisy Ridley as Rey. Beyond that, things are still fairly hazy. 
Hopefully, all questions will be answered when Star Wars: The Last Jedi is released in theaters on December 15. In the meantime, find out why the film will be better than you think.