Robert Downey Jr.'s Perry Mason Remake Lands New Writers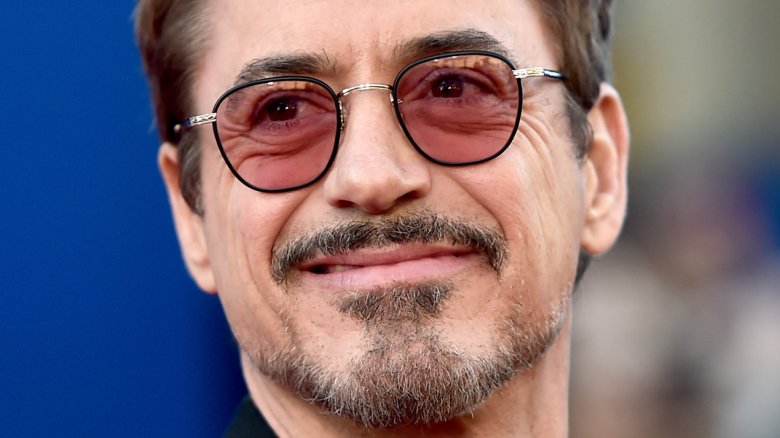 Getty Images
A few new faces are joining the upcoming HBO remake Perry Mason. 
Per The Hollywood Reporter, writers Rolin Jones and Ron Fitzgerald have inked a deal to pen Perry Mason, the drama series that hails from the cable network and Robert Downey Jr.'s Team Downey. 
The pair are replacing True Detective creator Nic Pizzolatto, who was originally signed on to write when news of the project first broke about a year ago. Unfortunately, Pizzolatto has since gotten wrapped up with the third season of the critically acclaimed crime drama anthology, which has tapped Oscar-winning Moonlight actor Mahershala Ali for a leading role. 
A fresh take on Erle Stanley Gardner's iconic character, Perry Mason will star Robert Downey Jr. as the lead. The character of Perry Mason, an eccentric and entirely unorthodox defense attorney and investigator, was first dreamt up by Gardner in the early 1930s. In the decades since, Mason has appeared in over 80 novels and short stories, as well as a radio series and six feature films in the '30s, a comic strip in the '50s, an Emmy Award-winning television series starring Raymond Burr for almost a decade between the '50s and '60s, a short-lived New Perry Mason show in the '70s, and a slew of made-for-television pics that aired throughout the '80s and '90s. 
Team Downey, which consists of Downey Jr. and his wife, Susan, had initially set up a Perry Mason feature reboot with Warner Bros. six years ago. Now that the current refresh is falling into place, excitement is growing, as it will mark Downey Jr.'s biggest television series commitment since his days playing Larry Paul on Ally McBeal from 2000 to 2002. 
Fitzgerald and Jones got their start as writers on Showtime's long-running dark comedy series Weeds, which stars Mary-Louise Parker as the central character. Together, they've accumulated credits on Showtime's United States of Tara, starring Toni Collette; NBC and DirecTV's Friday Night Lights; and the AMC pilot The Knifeman. On his own, Fitzgerald has worked on NBC's Prime Suspect, starring Maria Bello, and ABC's Last Resort. Jones has had a hand in HBO's Boardwalk Empire, AMC's Low Winter Sun, CBS' Life In Pieces, and Fox's The Exorcist. 
As we wait to hear more about the Perry Mason reboot, discover everything about the remakes you didn't know were being made right now.