The Character You Likely Forgot Denzel Washington Played In Power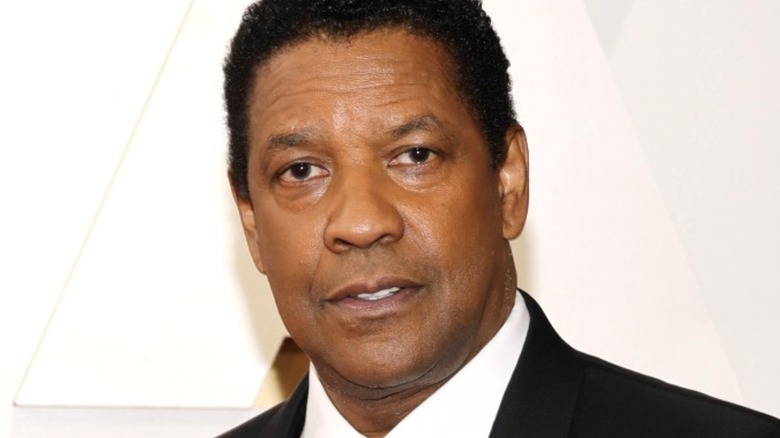 Mike Coppola/Getty
Denzel Washington is widely considered one of the greatest living actors. In fact, the New York Times placed him at the top of their list of the 25 best actors of the 21st century. Washington has been acting on-screen since the late 1970s when he began his career in TV movies, such as 1977's "Wilma" and 1989's "Flesh & Blood" (via IMDb). He then rose to prominence with his role as Dr. Philip Chandler in the medical drama "St. Elsewhere."
Since then, he has gone on to star in films such as 1992's "Malcolm X," 1993's "Philadelphia," 2000's "Remember the Titans," and 2012's "Flight." Most recently, he starred as the titular role in Joel Coen's 2021 adaptation of the Shakespeare play of the same name, "The Tragedy of Macbeth," which earned him an Oscar nomination.
Washington's recent Oscar nod for "Macbeth" is far from his first — he has nine total nominations (eight as an actor and one as a producer) and has won two: Best Supporting Actor for 1989's "Glory" and Best Actor for 2001's "Training Day." And that's just for his on-screen roles — he also received two Tony nominations, one of which he won, for his stage work.
The acclaimed actor has 60 acting credits to his name (per his IMDb page), so it's easy to lose track of all that Washington has accomplished in his career — which is why you may have forgotten that he appeared in the 1986 political drama "Power."
If you need a refresher, here's who he played.
Washington played Arnold Billings in Power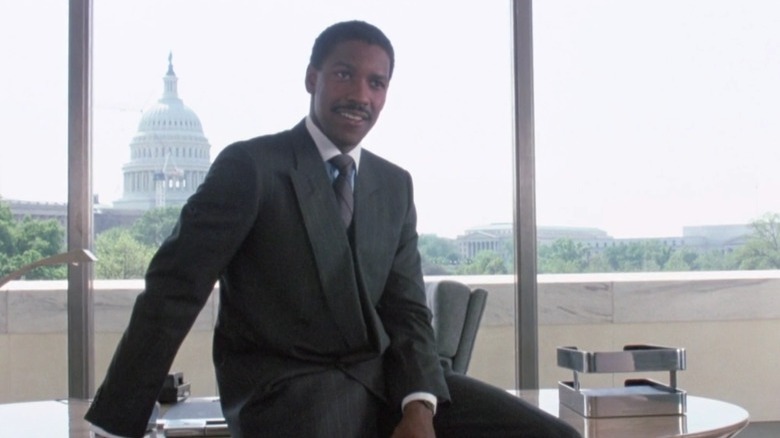 20th Century Fox
Directed by Sidney Lumet and written by David Himmelstein, "Power" introduces us to Pete St. John (Richard Gere), a media consultant who works with a slew of corrupt politicians (via IMDb). When St. John begins looking into the dark secrets of a potential client, the businessman turned aspiring-senator Jerome Cade (J.T. Walsh), he finds himself in conflict with one of Cade's staff members — public relations expert Arnold Billings (Denzel Washington). To tamper with St. John's investigation into Cade, Billings goes to the extreme with actions such as flooding St. John's office and getting in the way of his work with other clients.
"Power" received muddling reviews — at the time of writing, it holds a 50% Tomatometer score and a 44% audience score on Rotten Tomatoes. Film critic Roger Ebert noted that because the "relationships are so well-written and acted, and because 'Power' seems based on a wealth of research about the world of campaign professionals," the film has a strong first half with compelling tension built up — however, it falls flat in the second half for some.
As for Washington's role, the actor holds his own (as expected), but gives far from his most memorable role. In 2021, Rolling Stone Australia ranked every single Washington performance and placed "Power" in spot 39 (out of 48 total). Bilge Ebiri and David Fear of the publication wrote, "He's just there to be calm, slick, and menacing, but it's still fun to see Denzel play a smooth corporate villain."