The Tom Hardy Action Comedy You Likely Didn't Know Will Smith Produced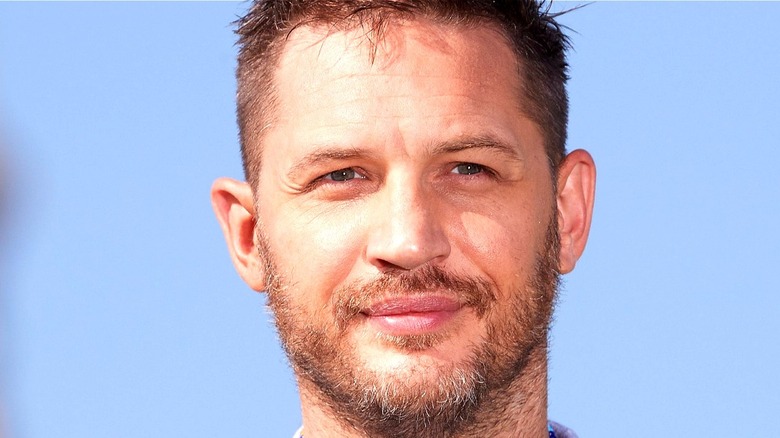 Oleg Nikishin/Epsilon/Getty
Tom Hardy has had a wide and prolific career as one of Hollywood's most sought-after action heroes. The British actor has dominated the silver screen over the last decade with his consistent output. Audiences might not remember, but Hardy made his cinematic debut in Ridley Scott's war thriller "Black Hawk Down," before joining Matthew Vaughn's "Layer Cake." 
At the start of a new decade, he starred Christopher Nolan's "Inception" in 2010 (via IMDb), which is arguably his first major breakout role. The star's impressive resume doesn't end there, as he has gone on to play the iconic Mad Max in George Miller's "Mad Max: Fury Road" and the title character in Sony Pictures' "Venom." The star most recently reprised his role as the symbiote in Tom Holland's "Spider-Man: No Way Home," which bridges two separate, Marvel-centric cinematic universes together.
While Hardy's filmography has been padded to the brim with action and dramatic roles, audiences will be surprised to find that he hasn't appeared in many comedic films. But before he portrayed the DC villain Bane in "The Dark Knight Rises," Hardy starred in a mostly forgotten action comedy that was produced by none other than Will Smith and his wife, Jada Pinkett Smith, through their production company Overbrook Entertainment (via IMDb).
Will Smith produced This Means War
After appearing in the sports drama "Warrior," Tom Hardy decided to try his hand at a romantic comedy with a unique twist. The British actor joined "Star Trek" star Chris Pine and "Legally Blonde" actress Reese Witherspoon for 2012's "This Means War."
Directed by "Charlie's Angels" helmer McG, the film follows two CIA agents and best friends (Pine and Hardy) who fall for the same woman (Witherspoon). Despite declaring that it's best to let her decide who to pick, the two renege on their promise, vowing an all-out war on one another. Using their arsenal of skills and resources — often doing things that are borderline illegal — they try to thwart each other's plans to land the girl, with hilarious results.
Unfortunately, the film didn't fare well critically, as it currently has a 26% on Rotten Tomatoes. In fact, it's considered to be one of Hardy's worst films. Nevertheless, the film proved to be a considerable success for "I Am Legend" star Will Smith. "This Means War" managed to gross over $150 million on a budget of $65 million (via Box Office Mojo). Smith would later go on to produce "After Earth" the following year, which he starred in alongside his son, Jaden Smith (via IMDb).