The Final Batman Project Adam West Worked On Before He Died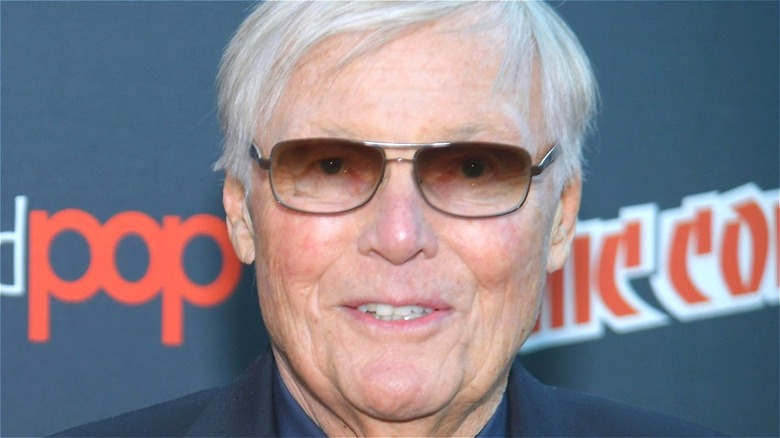 Mike Coppola/Getty Images
Adam West was arguably one of the most prolific actors of all time, starring or appearing in a multitude of highly popular movies and shows throughout his six-decade-plus career. However, fans will probably best recognize him for his time playing the eponymous superhero on the "Batman" television show, which aired from 1966 to 1968. Unlike future incarnations that would skew closer to the grittier Batman that exists in later comics, West would embrace camp and comedy for his version of the character while starring on a show that would include moral lessons of some kind for its more child-focused audience.
It's also a role that West would return to occasionally over the years after the show ended, usually as a voice actor. It's also a role that would often be parodied by others or even West himself, as was the case in more than a few of his appearances on "Family Guy" as Mayor Adam West, a fictionalized version of himself. Still, West would also return to the role a final time just before he died in 2017, at the age of 88.
Adam West played Batman one final time in Batman vs. Two-Face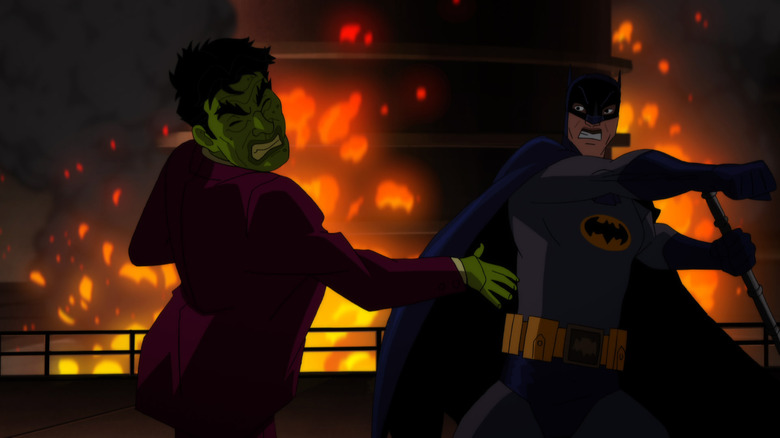 Warner Bros.
While he had done so on a few previous occasions, Adam West would return to the role of the Batman he portrayed in the 1960s television show with the animated direct-to-video film "Batman vs. Two-Face." Not only that. the film would see the return of Burt Ward as Dick Grayson aka Robin and Julie Newmar as Catwoman, roles that they also played in the show. "Batman vs. Two-Face," like its title suggests, sees Batman go toe-to-toe with Harvey Dent, aka Two-Face (William Shatner), after half of the latter's body is exposed to a vial of concentrated evil that's been extracted from Gotham's supervillains (no, really).
Based on eight reviews, "Batman vs. Two-Face" was praised by critics, garnering a 100% on Rotten Tomatoes. Most called it a worthy addition to the more silly canon that West's Batman existed in and the perfect final "Batman" film for the actor. Not only was "Batman vs. Two-Face" West's final appearance as the Caped Crusader, but it was also the actor's final movie appearance, which seems almost fitting, given the actor's legendary status as someone who helped popularize the character of Batman.
West appeared in another animated Batman movie a year before Batman vs. Two-Face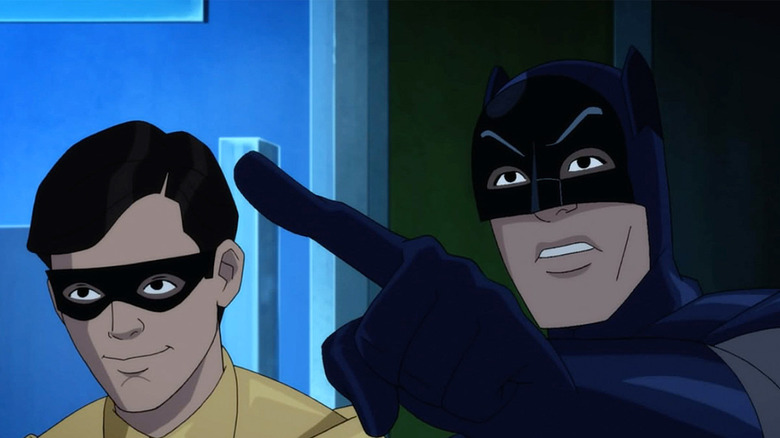 Warner Bros.
Strangely enough, West also returned to the role of Batman just a year previous with yet another animated feature that once again brought back Ward and Newmar as Robin and Catwoman respectively. The film, "Batman: Return of the Caped Crusader," sees Batman exposed to a compound called "Batnip" by Catwoman that makes him more aggressive and evil, before he eventually uses a Replication Ray on himself to take over the world and fill it with countless Batmen (once again, yes, really).
"Batman: Return of the Caped Crusader" was released to coincide with the 50th anniversary of the "Batman" show that West starred in, proving that the show had lasting appeal. Once again, the film was well-received by critics and audiences alike, hitting a 94% Tomatometer score on Rotten Tomatoes. Obviously, the film was popular enough to lead to the production of "Batman vs. Two-Face," though it's unclear if there were any more films planned prior to the passing of West months before it was released. Still, the fact that West got to return to the character two times directly before his death likely meant a lot to fans of his particular campy brand of Batman.
Adam West's Batman was revived a few times over the years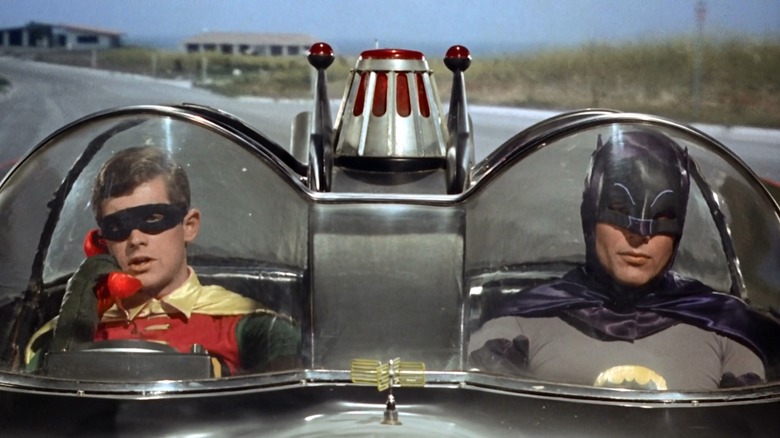 ABC
While "Batman: Return of the Caped Crusader" and "Batman vs. Two-Face" were the final appearances for West as Batman, they were by no means the only times he reprised the role in animated form throughout the years since the 1960s show ended. Keeping with the camp and over-the-top silliness that defined his iteration of the character, West would return to the canon of the show more than once. Eleven years after the original show aired, in 1977, West would return for an animated revival of the show in "The New Adventures of Batman." The show only aired for one 16-episode season, however.
West would again return for two 60-minute television specials as Batman in "Legends of the Superheroes" in 1979, before returning two more times in "Super Friends: The Legendary Super Powers Show" and "The Super Powers Team: Galactic Guardians" in 1984 and 1985, respectively. While these would be some of his last times appearing as Batman on television, he would still be featured in guest voice roles in future animated shows starring the Dark Knight. 
Once again, it's hard to overstate just how influential West's time as Batman was, even if no other actor ever really managed to capture the over-the-top and campy tone that he often brought to the character. Perhaps that's why fans have kept a soft spot for his iteration for decades after he debuted in the role.