The One Chicago Relationship Map Will Blow Your Mind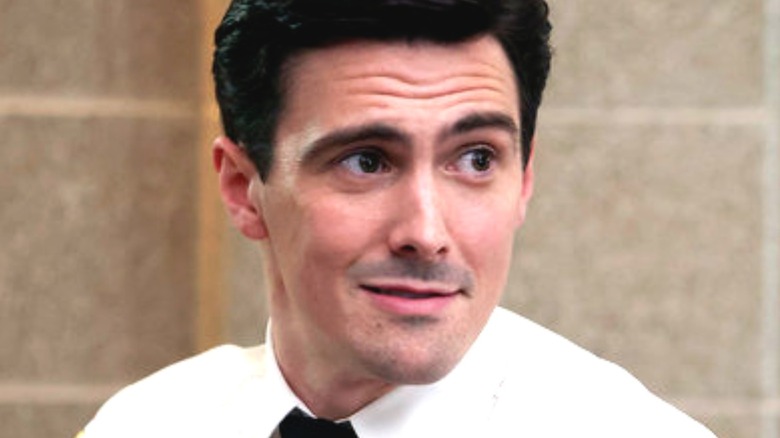 Adrian S. Burrows Sr./NBC
Devoted fans of the "One Chicago" franchise know that the group of NBC drama shows actually represents one of the most ambitious shared universes on network television right now. Currently made up of the three shows "Chicago Fire," "Chicago P.D.," and "Chicago Med," each of which focuses on the lives of a group of professionals in the Chicago fire department, police force, and medical field, respectively. The shows all maintain consistent continuity with one another and even feature regular crossovers. As a result, the different characters across all three of the shows have come to be viewed as part of the larger "One Chicago" family.
While the web of various friendships and romantic relationships between characters has already gotten complicated enough on each "One Chicago" show by itself, that complexity multiplies when considering the relationship between characters from different shows. As it turns out, it takes a graphical visualization of the links between each character to really put into perspective just how wild things have gotten.
The One Chicago relationship map is terrifying and fascinating
For the purpose of refreshing fans on how all the different characters across the three shows are related to one another, the official "One Chicago" NBC Twitter account released a relationship map that puts all the main characters in a circle and links them to one another with color-coded lines based on the nature of their connection. The result is an image that's instantly intimidating to look at based on the tangled squiggles shooting in every direction. To call the "One Chicago" character web complicated would be a massive understatement.
At the same time, it's extremely interesting to see how far some of the connections between characters go. For example, Amy Morton's "Chicago P.D." character of Sergeant Trudy Platt has a line connecting her all the way to Christian Stolte's Mouch McHolland from "Chicago Fire" to indicate their marriage to one another. Meanwhile, "Chicago Med" leading man Will Halstead (Nick Gehlfuss) is connected to his brother Jay Halstead (Jesse Lee Soffer) from "Chicago P.D." The ties run deep.
The "One Chicago" relationship map provides a fascinating look into the complex character dynamics across each of the shows, and it certainly puts to rest any lingering doubts one might have about the shared continuity between the series. The map will likely only continue to get more complicated as time goes on and the characters continue to forge new friendships and romances.