Should Blue Bloods Fans Be Worried About The Season 12 Finale?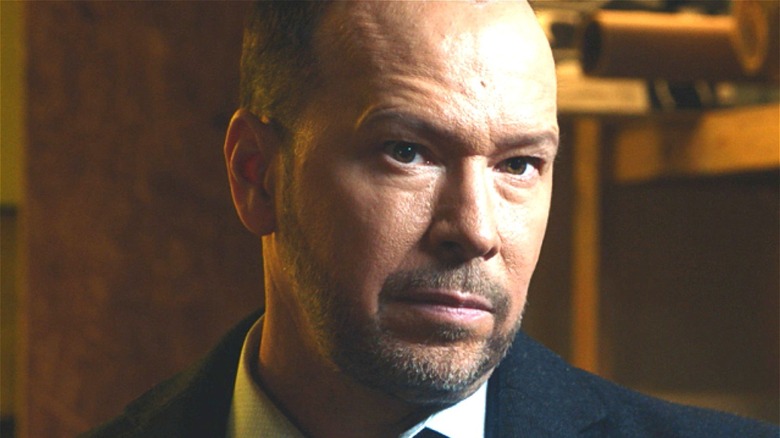 CBS
"Blue Bloods" has been a CBS mainstay for over a decade. The police procedural got its start in 2010, offering a different take on police work than what audiences had seen before from the likes of "Law & Order." Specifically, "Blue Bloods" put family front and center as the show centered on the Reagans, who all have various responsibilities in New York City law enforcement. From beat cops to the police commissioner, they've all taken it upon themselves to stand up for the innocent and ensure the streets remain safer for everyone to enjoy. 
The show's gone strong for 12 seasons at this point as it barrels toward its season finale. However, there has to be a part of fans' minds wondering how much longer the Reagan family can go. 12 seasons is a lot for any show, particularly a live-action procedural, and surely, there are people out there wondering if Season 12 could be the end of the line. One piece of missing information could have fans thinking that way.
Where's the Season 13 renewal news?
The "Blue Bloods" Season 12 finale is set to air on Friday, May 6, and it's slated to run for an hour (via Viacom). That will bring the total number of episodes for Season 12 to 20, and with only a few more episodes of this season left, it's only natural for viewers to wonder why there hasn't been a renewal notice for Season 13 yet.
The good news is that there has also been no notice if the show has been canceled or will come to an end after Season 12 closes out. After all, no news is good news, but surely, something of note would come out at this point, right? "Blue Bloods" star Donnie Wahlberg recently commented on the development, offering nothing in the way of new information about whether Season 13 was in the cards. 
However, fans may just need to be patient. CBS announced it was renewing "Blue Bloods" for Season 12 last year on April 15, 2021 (via Deadline). As such, an announcement regarding Season 13 could very well come out within the next week or so. The Season 12 finale also isn't slated to come out until May 6, so it's possible news will arrive after that date, as well. As of right now, there's no real reason to worry, but the future of "Blue Bloods" remains in the air for the time being.