This Is How Much Money Shameless' Cameron Monaghan Is Actually Worth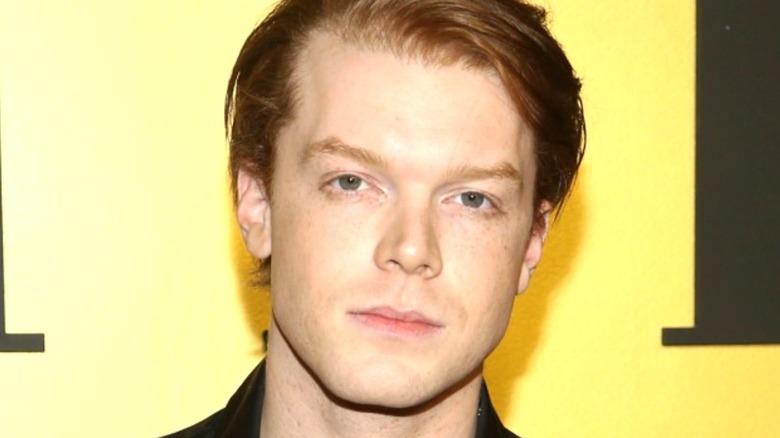 Phillip Faraone/Getty
Showtime's long-running dramedy "Shameless" has been off-the-air for about a year now, and die-hard fans of the series are likely still missing the weekly sojourns to the gentrifying streets of Chicago's South Side. Those sojourns were, of course, led by notorious South Side survivor Frank Gallagher (William H. Macy) and his wily family of low-income hustlers. Though Frank didn't make it out of the "Shameless" series finale alive, the rest of the Gallaghers somehow did, even as they spent the bulk of the show's 11-season run living through the hilarious highs, and often heart-wrenching lows, of life on the wrong side of the poverty line.
Along the way, every member of the Gallagher household were subjected to tests of will that sometimes reached a near-biblical level. But that was particularly true of Ian Gallagher who, on top of all the other outward hardships, also struggled with Bipolar disorder for much of the series' run. And as far as narrative arcs on "Shameless" go, Ian's was frequently the most disheartening. But it was also among the most rewarding. And that has a lot to do with the bravura work of Cameron Monaghan, who not only portrayed Ian throughout the series' small screen run, but was seemingly rewarded quite handsomely for his scene-devouring efforts. 
Here's how much money Cameron Monaghan from "Shameless" is actually worth.
Shameles was apparently very good to Cameron Monaghan
According to Celebrity Net Worth, at the ripe old age of 28, Cameron Monaghan is worth a cool $5 million. And even if Monaghan took a little time away from "Shameless" between the show's ninth and tenth seasons, it's still a safe assumption he earned a significant portion of his fortune during the series' 11-season run. It remains unclear, however, exactly how much money Monaghan made while starring on "Shameless" because, unlike more famous co-stars like Emmy Rossum and Macy, information about his per-episode rate is not readily available.
Even as "Shameless" was undoubtedly a better-than-solid payday for Cameron Monaghan, it's hardly been his only source of income over the years. In fact, Monaghan has been a working actor since his youth, earning paydays for small roles in films like Disney's "The Santa Clause 3: The Escape Claus," and the Adam Sandler hit "Click," as well as popular television series like "Malcom in the Middle," "Criminal Minds," "Fringe," and "Law & Order: Special Victims Unit" long before he boarded the "Shameless" train.
Once "Shameless" became a profile-raising hit, however, the actor promptly booked a dual role on "Gotham," essentially playing two versions of the Joker to the series' would-be Batman. He also earned a no doubt lucrative "Star Wars" payday as Cal Ketsis in the hit 2019 video game "Star Wars: Fallen Order." And with Monaghan lining up projects like "Paradise Highway" (co-starring Morgan Freeman, Juliette Binoche, and Frank Grillo) for the future, it's safe to say his fortune will only continue to grow.