Martin Donovan Joins The Cast Of HBO's Fahrenheit 451 Adaptation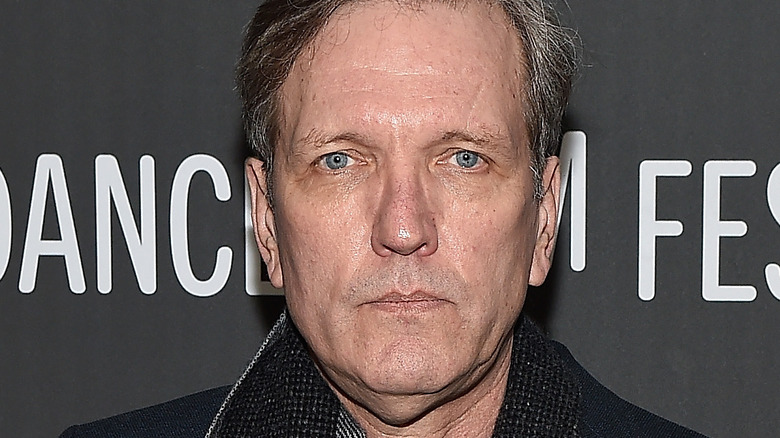 Getty Images
HBO has added three new cast members to its upcoming adaptation of the Ray Bradbury novel Fahrenheit 451. Deadline reports that Ant-Man' Martin Donovan, V Morgan is Dead's Andy McQueen, and Mary Kills People's Grace Lynn Kung have joined the film, which will star Michael B. Jordan and Michael Shannon.
The film is set to be a modern retelling of the classic novel, in which "firemen" like Jordan's Montag are tasked with burning books in a future where media is an opiate and history is outlawed. Montag forsakes this world, much to the chagrin of his mentor Beatty (Shannon) and battles to regain his humanity. 
Donovan is set to play Commissioner Nyari, a leader in the ministry. The actor, who played one of the villains in Marvel's Ant-Man, is also known for Weeds, Insomnia, The Opposite of Sex, Rogue, and, more recently, Legends of Tomorrow. His other upcoming roles include the Lifetime TV movie The Lost Wife of Robert Durst, the horror flick You're All Gonna Die, and the drama adaptation Indian Horse.
McQueen will play Gustav, a member of the resistance. McQueen is an up-and-comer who has had guest starring roles on shows like Satisfaction, Saving Hope, Warehouse 13, and The Girlfriend Experience. His other upcoming roles include a part on Amazon's Jack Ryan series, along with appearances in a number of shorts and in the dramedy Space and Time and the fantasy film Brown Girl Begins.
Kung has signed on to play Chairman Mao, another member of the resistance. Aside from her role on the Global TV and Lifetime series, Kung is also known for her roles in Blue State, Being Erica, The Strain, 12 Monkeys, Miss Sloane, The Expanse, Designated Survivor, and Cult of Chucky. Her other upcoming roles include the mystery flick Birdland.
The rest of the cast for Fahrenheit 451 includes The Mummy's Sofia Boutella as Clarisse, an informant who is caught up in the competing interests of Montag and Beatty, YouTube star Lilly Singh as Raven, a tabloid vlogger who helps the ministry spread their propaganda, and Spider-Man: Homecoming breakout Laura Harrier as Montag's social media-obsessed wife Millie. (The character is known as Mildred in the novel.) 
The film has 99 Homes' Ramin Bahrani attached as a director; Bahrani penned the script alongside his writing partner Amir Naderi. Sarah Green, Alan Gasmer, Peter Jaysen, and Jordan executive produce, while David Coatsworth produces. There is no word yet on a premiere date for the film, which is currently in production. While we wait, see some movies that ignored the books on which they were based.