How Accurate Is Netflix's Worst Roommate Ever?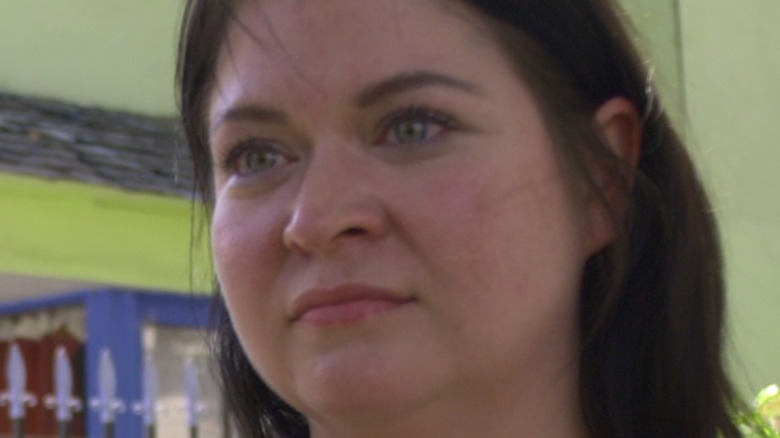 Netflix
There's little denying that the combination true crime-scammer genre is having a big moment right now, with multiple options available to watch across different streamers. Move over "Dateline" and "20/20," Netflix alone has fans flocking to see their many true crime/scammer stories. Whether scripted or documentaries, Netflix continues offering some of the most popular series, from "Inventing Anna" to "Bad Vegan" to "Tinder Swindler."
In case you need more evidence of terrible people behaving badly, the latest Netflix series making headlines is their March 1 debut "Worst Roommate Ever." The five-episode limited series follows four different people who turned out to be horrible, manipulative, terrifying roommates in various locations, per Tudum. Produced by horror experts Blumhouse Television, the episodes follow, in order: grandmother-type Dorothea Puente, whose tenants slowly go missing after renting rooms in her house; KC Joy, a quiet man whose obsession with his pretty roommate turns deadly; Youssef Khater, a conman whose global monetary schemes eventually turn violent; and Jamison Bachman, a "serial squatter" (per the trailer) who uses his knowledge of the law to terrorize his housemates.
But as is the case with all stories based on history, audiences always want to know if a docu-series represents all the facts. So how much truth is there to "Worst Roommate Ever?"
Jamison Bachman of Worst Roommate Ever had lots more victims
While "Worst Roommate Ever" fared poorly with critics, with bashes from The Guardian and Den of Geek, the series' debut quickly entered Netflix's Top 10. The final episodes, a two-parter following Jamison Bachman, were the main inspiration for the series and most related to the horrors of living with a stranger. While true, and based on the eponymous New York article, a number of details about Bachman were left out, according to ScreenRant.
Despite taking two episodes to tell Bachman's story, the series takes a shallow dive into his background and abuses, focusing on only three of his dozens of terrorized roommates. While centering on Alex Miller, Arleen Hairabedian, and Sonia Acevedo, they overlook many others, like Melissa Frost and Michael Oberhauser, whose lives also became a nightmare thanks to Bachman. Even details about Bachman's early relationships with Miller and Acevedo were ignored, leaving out Bachman's efforts to gain their trust early on, only to take it horribly away later.
They also left out a tragic story from Bachman's past, when Bachman witnessed his childhood friend's murder — one that is its own true crime story — giving only a superficial account of what happened and how it affected him. The crux of Bachman's story is the use of his law knowledge to skip rent payments and evade eviction, but the series leaves out much of his legal training. For example, that he didn't get his law degree until age 45, then failed the bar exam and never took it again.