CSI: Vegas' Matt Lauria Confirms What We Suspected About Marg Helgenberger's On-Set Behavior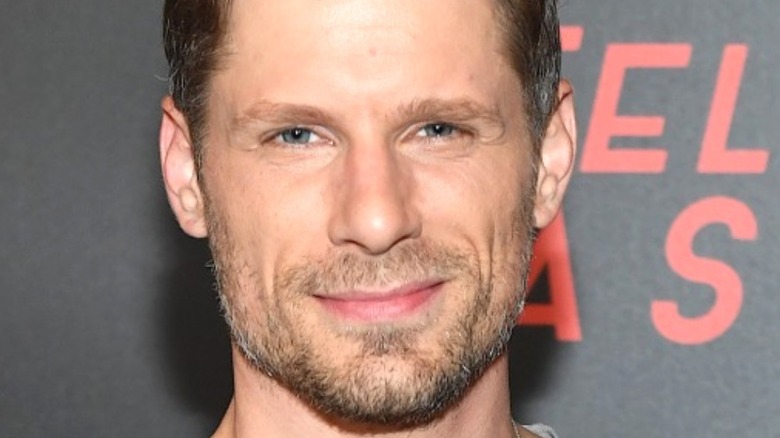 Jason Davis/Getty
CBS's "CSI: Vegas" has brought together characters both new and old to investigate gruesome crimes and bring in villainous perps. For the show's second season, two of those characters will be Josh Folsom (Matt Lauria), a by-the-book leader and criminologist with a currently mysterious past, and the recently-returned to the "Vegas" fold Catherine Willows (Marg Helgenberger), "CSI" legend and investigator par excellence. 
Lauria previously appeared (per IMDb) on three episodes of "CSI: Crime Scene Investigation" as FBI Agent Matthew Pratt. His part as Pratt had him interacting with Helgenberger onscreen, among many of the show's other performers. That means that he and Helgenberger have already shared a stage and had a chance to interact with one another in a professional setting. Therefore, they likely have formed impressions of each other's personalities and work habits. What does Lauria think of Helgenberger's on-set behavior? Here's what he said during a recent press junket.
Lauria says Helgenberger is 'genuine,' 'kind,' and 'a class act'
Per an interview with Entertainment Tonight conducted during a promotional appearance for the release of "CSI: Vegas"' first season to DVD, Lauria had nothing but plaudits for his co-star.
Describing how excited he is to be working with the actress once more, Lauria said, "I would've been deeply enthused, even if I didn't have any experience with Marg personally." He added that "[his] experience of her is she's just a complete class act, very generous, very genuine person."
Lauria's praise for Helgenberger didn't end there. Speaking of his time working with her on the set of "CSI," he said, "[s]he was so kind and inclusive and just lovely. And she's very, very talented. She sparkles." 
The actor then expressed his hopes that a similarity between Willows and Folsom's personalities and pre-"CSI" lives might be mined for storyline meat. "We [Josh and Catherine] have a similar background. We may come from similar stock. It'll be interesting to see in what way that may come to fruition. I can't really reveal too much, but I hope there's something there."
For fans of "Vegas," this is an extremely intriguing prospect. While Josh's family background has been slowly but surely revealed over the course of the show's first season yet remains oblique, one can see how his driven personality might be similar to Catherine's. Willows grew up under less than advantageous means. Her mother was a showgirl and waitress, and she never grew up in a single, centralized place. She spent a portion of her life stripping before realizing that criminology was the right path for her. To find out what that might mean for Josh — and how well he gets along with Catherine — fans will have to tune in to "CSI: Vegas"' upcoming second season.