80% Of Atlanta Fans Agree This Is Their Favorite Character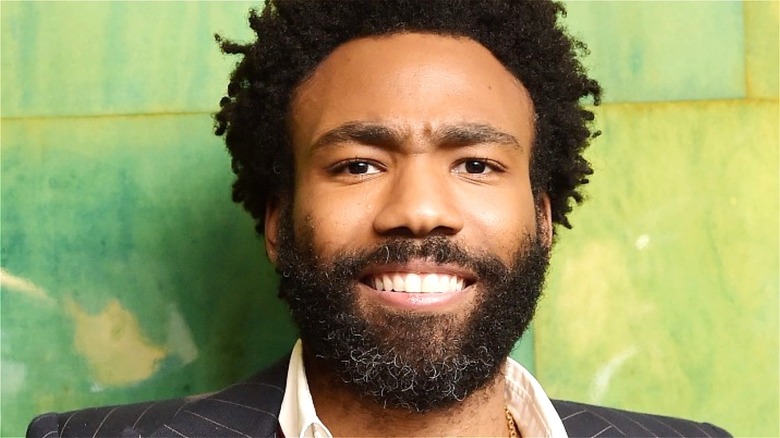 Stefanie Keenan/Getty
FX's "Atlanta" is nothing short of one of a kind. Renowned musician-slash-actor Donald Glover's offbeat comedy-drama about down-on-his-luck music manager Earn (Glover) and his up-and-coming rapper cousin Paper Boi (Brian Tyree Henry) as they navigate the Atlanta rap scene has coalesced into one of the freshest shows on television right now with its endlessly witty writing and willingness to tackle the difficult social issues that Black people in America face. Though the acclaimed series is set to reach its conclusion with the premiere of its fourth and final season in fall of 2022, it still enjoys a loyal fanbase that regularly discusses the show and their favorite elements within it.
One particular topic of strong debate among fans of "Atlanta" is which character they think is the best. It's a difficult argument, as the show features an acclaimed cast of actors such as Zazie Beetz and Isiah Whitlock Jr., each at the top of their game with extremely compelling character portrayals. However, there does seem to be one character in particular that manages to stand above the rest in terms of sheer fan popularity.
Fans love the eccentric Darius
It seems that many fans of "Atlanta" have a soft spot in their hearts for LaKeith Stanfield's Darius Epps, Earn's unusual right-hand-man and close friend. On a Strawpoll asking fans of "Atlanta" to vote for their favorite main character, LaKeith Stanfield's Darius Epps stomped the competition with a whopping 83 percent of the overall vote. When examining Darius' role in the overall narrative of the show, it's not too difficult to see why he's so popular.
There is no other character like Darius on "Atlanta" — or basically any other current TV show, for that matter. Perpetually calm and frequently on the periphery of the drama, Darius' propensity for letting deep philosophical thoughts fly at the most random of moments has anchored him as one of the show's key sources of comedic relief. However, there have also been many points at which the character's existential observations have turned deeply profound and led to some of the most poignant moments in the entire show. In a strange sense, Darius serves as a mesmerizing meta-commentator on "Atlanta," digging into its many of its deepest themes with casual abandon.
The news that the third and fourth seasons of "Atlanta" were shot back-to-back seems to confirm that Stanfield will return as Darius for the show's final series of episodes in late 2022. Hopefully this is the case, so fans can spend a little more time with one of their most beloved character before they say goodbye to the show.