Where Was Dirty Dancing Actually Filmed?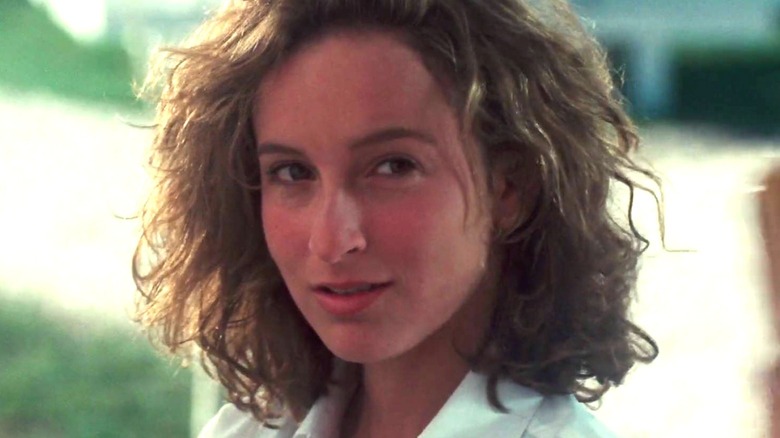 Vestron Pictures
It's been almost 30 years since "Dirty Dancing," currently streaming on HBO Max, was released. The film became a cultural phenomenon, permanently ingraining the phrase "Nobody puts Baby in the corner" into American pop culture vernacular. Set in the summer of 1963, "Dirty Dancing" stars Jennifer Grey as Frances "Baby" Houseman, the sheltered and idealistic daughter of an affluent physician who has the time of her life while vacationing with her family at a resort in New York's Catskill Mountains.
The coming-of-age musical drama follows Baby, who becomes involved with the tough but tender-hearted dance instructor Johnny Castle played by the late Patrick Swayze. The soapy storyline, which centers around the pregnancy of Johnny's longtime dance partner Penny Johnson (Cynthia Rhodes), is infused with a catchy soundtrack and toe-tapping dance numbers.
The fictitious Kellerman's Mountain House, with its sprawling stone hotel, quaint cabins, and shimmering lake, is the perfect backdrop for Baby's summer romance. According to The New York Times, Kellerman's was inspired by the real-life Grossinger's, sold in 1986 as the elite abandoned such family-friendly destinations in favor of greener pastures (via Gothamist). However, "Dirty Dancing" wasn't filmed in New York but rather hundreds of miles south.
Dirty Dancing was shot in Virginia and North Carolina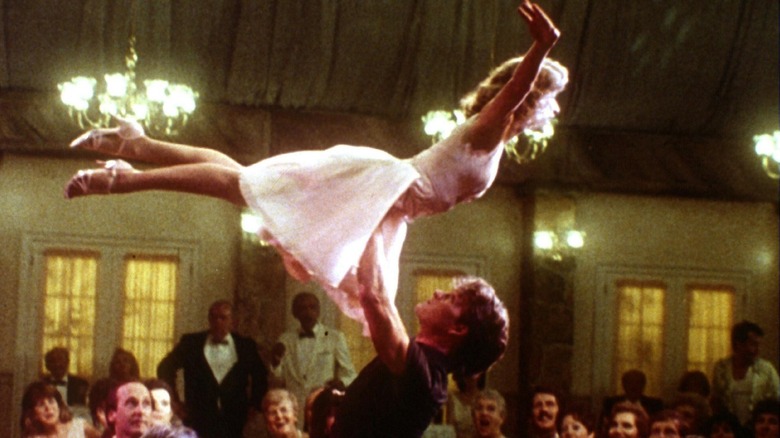 Vestron Pictures/Lionsgate
"Dirty Dancing" was shot in the Mountain Lake Lodge in Virginia and Lake Lure in North Carolina. The film's writer and producer, Eleanor Bergstein, told The New York Times that filming in New York was too cost-prohibitive, which meant finding more affordable alternatives. Bergstein felt the Mountain Lake Lodge captured the luxurious feel of Catskill-based resorts in their heyday. The abandoned summer camp in Lake Lure provided the cast and crew with some respite from the challenges and constraints of shooting at a functioning resort.
The dual shooting locations led to a longstanding lake controversy. In one of the movie's most iconic scenes, Johnny and Baby sneak off to hone their dance routine, including a show-stopping lift. Both areas claimed to be the home of the lake where Johnny hoists a dripping wet Baby over his head. However, The New York Times article, published just before the 30th anniversary of the movie's August 1987 release, appears to put this debate to rest. Bergstein said to the best of her recollection, the scene was shot at the Mountain Lake Lodge, and the film's production designer David Chapman confirmed her assertion after consulting his story boards.
In February, the New York Post reported that the Mountain Lake Lodge offers multiple "Dirty Dancing" themed packages, providing the ultimate immersive movie experience. They include Kellerman's merch, a themed scavenger hunt, a screening of the film, and dance lessons. The article doesn't mention if the resort throws in a complimentary watermelon.