The Real Reason Jenny Slate Was Fired From SNL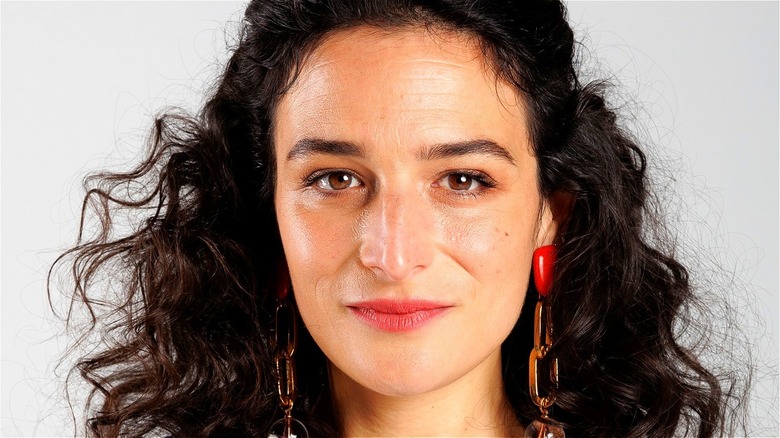 Rich Polk/Getty
In 2009, comedian Jenny Slate joined the cast of "SNL." While filming her first episode, she infamously dropped an f-bomb during a scene with Kristen Wiig. Notably, Slate did not return the following season, trailed by rumors that "SNL" showrunner Lorne Michaels had fired her for swearing on-air (via ABC News). During an interview with Glamour, Slate later revealed that she only found out about her dismissal while reading the news online.
However, despite a shaky start in the Hollywood industry, the actress soon found her footing. Just a year later, Slate and Dean Fleischer-Camp, a film editor and director, partnered to create a series of YouTube shorts following "Marcel the Shell," a tiny, googly-eyed shell. The project quickly went viral online, racking up millions of views, and the duo eventually published two children's books on the soft-spoken sea creature (via Variety). In 2014, Slate starred in the indie darling "Obvious Child," earning praise for "nailing every laugh while showing a true actor's gift for nuance" in a review from Rolling Stone.
Along with playing fan-favorite disaster Mona-Lisa Saperstein in the NBC comedy "Parks and Rec," Slate continued to land film roles and even published an acclaimed memoir called "Little Weirds" (via Marie Claire). Currently, Slate is returning to her voice-acting role as the beloved Marcel the Shell in a feature-length mockumentary scheduled for a summer release (via IndieWire).
Of course, even with all of these triumphs, Slate eventually confronted the rumors regarding her "SNL" departure head-on. Continue reading below to find out why Slate actually left the show.
Slate wasn't a right fit for SNL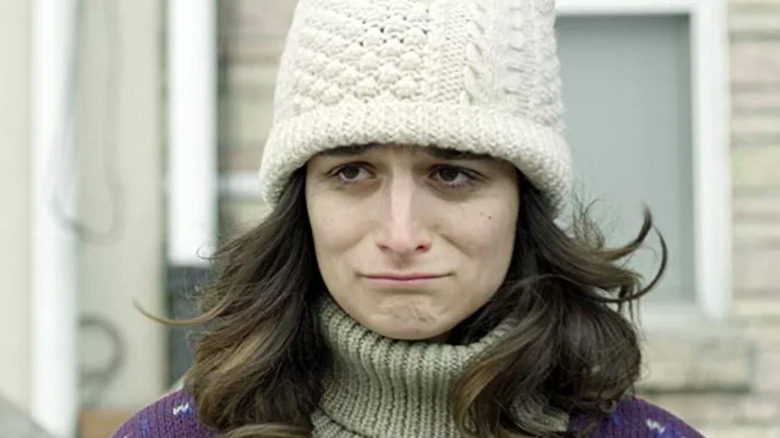 A24
During an interview with InStyle in 2019, Slate rejected the reported messiness that led to her departure from "SNL." Speaking candidly, the comedian explained, "Everyone always thinks I got fired for saying f***: I didn't, that's not why I got fired. I just didn't belong there." Acknowledging that she simply wasn't a right fit for the show, she added, "I didn't do a good job, I didn't click. I have no idea how Lorne [Michaels] felt about me. All I know is, it didn't work for me, and I got fired."
By 2019, Slate had starred in a Netflix comedy special titled "Stage Fright," which garnered celebration from both critics and viewers (via Rotten Tomatoes). Seemingly more at ease with her struggles — and proud of her triumphs — the comedian ended her interview with a powerful breakdown of her career. As she noted, "I am a woman who has made so much of her own work, and I've had a variety of successes ... All of this stuff that is so intentional and worthy, but people often want to frame my success as an ascent from one failure that was the decision of some man who didn't understand me 10 years ago." She finished, "I just wonder, if I were a man, would people be so obsessed with the fact that I said a swear?" 
Luckily, it seems that Slate has forged ahead, ready to share more of her work with her fans in the nearby future.