Hollywood Reacts To The Death Of Jay Thomas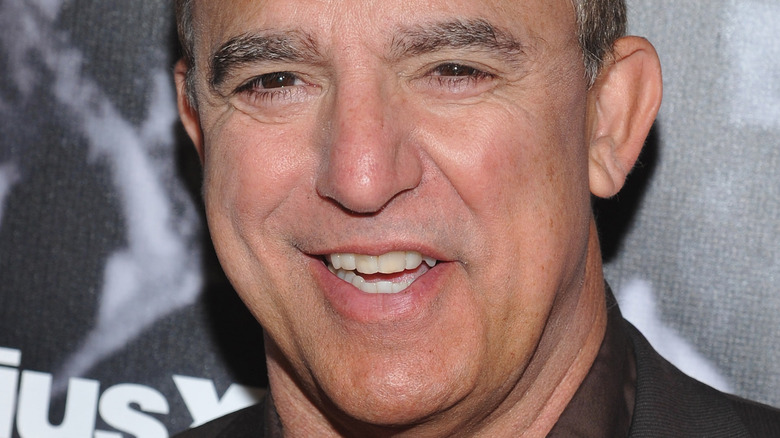 Getty Images
On Thursday, August 24, Cheers actor Jay Thomas died at the age of 69 after battling with cancer. Thomas' friend and agent Don Buchwald confirmed the harrowing news to The New York Daily News that same day, and Hollywood burst into mourning. Countless celebrities, including those who had only ever admired Thomas' work and never got the chance to collaborate with him, have taken to social media to honor his memory, celebrate his life, and prolong his legacy. 
Breaking Bad star Bryan Cranston tweeted, "I'm sad that Jay Thomas passed today. We acted together twice. So damn funny... and loud. Rest quietly now, my friend." Actor Tom Arnold, who frequently acted alongside Thomas, wrote on Twitter, "I love Jay Thomas. Many unscripted inappropriate laughs every time we worked together. My thoughts today are with his beloved family." Rob Lowe remembered having "the pleasure of casting and directing Jay Thomas many years ago," and called him a "fantastic... underrated dramatic actor" and "a great guy."
Actor, radio DJ, and television host Carson Daly reminisced about listening to Thomas on the radio: "I heard Jay Thomas every am on Power 106 LA growing up in LA. Huge inspiration as a DJ. Very nice guy. Praying for his family. Terrible loss." Mad Men actor Joel Murray was shocked by the news of Thomas' passing, not realizing he was struggling with a fatal illness. He wrote on Twitter, "I just talked to Jay Thomas recently on his show about my role on American Gods. I had no idea he was battling cancer. Rest in peace."
Maureen McCormick, known for her work as Marcia Brady on the hit '60s and '70s sitcom The Brady Bunch, remembered when she and Thomas worked together on Love Boat. "Nicest guy and great actor," she said, tweeting a photo of a young Thomas. "You will be missed." Joe Mantegna, Thomas' Joan of Arcadia star, shared similar sentiments: "I worked with Jay Thomas on Joan of Arcadia and he was a great guy and good actor. My thoughts and prayers are with his family today."
Boy Meets World actor Will Freidle posted a slightly funny but completely heartwarming tweet recalling the time he and Thomas starred as a father-son duo in the Disney Channel Original Movie My Date with the President's Daughter. "Rest in peace, Jay Thomas," Friedle said in a tweet. "The best movie dad a guy could have when he is trying to date the president's daughter. #YouWillBeMissed."
Screenwriter, producer, and director Diane English, best known for creating Murphy Brown in which Thomas appeared as Jerry Gold, wished for more time with the late actor. "He was gifted. I would have loved to write another role for him. RIP Jay. Heartbroken to hear this news. One of a kind," English tweeted. 
Social media has been filled with tributes to Thomas, and these are but a handful of them. 
Thomas is survived by his wife, Sally, and his sons, Sam, Max, and J.T.