Beauty And The Beast Producers Join Sci-Fi Thriller The Punch Escrow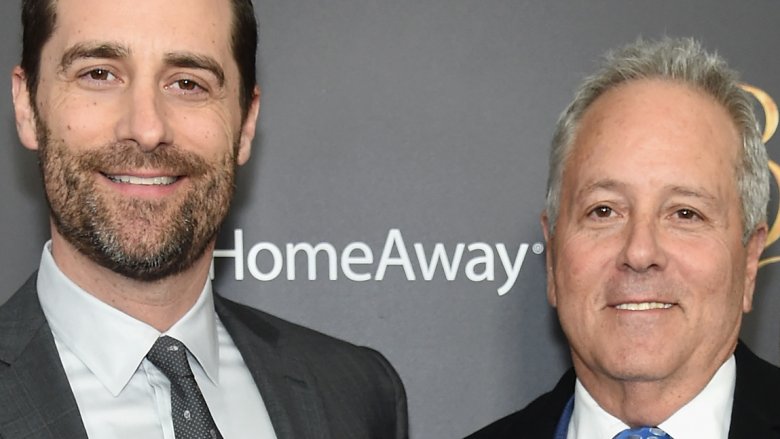 Getty Images
Going from a movie featuring singing cutlery to one filled with sci-fi madness is quite the filmmaking move, but this duo seems up for the job.
The Hollywood Reporter announces that David Hoberman and Todd Lieberman, the producing pair behind the billion dollar-earning Beauty and the Beast live-action remake, have joined Lionsgate's The Punch Escrow. An adaptation of Tal M. Klein's debut novel of the same name, The Punch Escrow sees Hoberman and Lieberman reunite with James Bobin, who's set to direct the sci-fi thriller. The trio previously worked together on Disney's 2011 musical comedy flick The Muppets. 
Set in the year 2147, the upcoming movie centers around Joel Byram, a man who leads an average life, but spends his time training artificial-intelligence machines to behave in more human-like ways. His tasks and tinkering go relatively smoothly, until the day Joel accidentally gets duplicated while teleporting. Thrust into a strange situation with seemingly no way out, Joel must outwit the shadowy organization that oversees teleportation in order to unlock the passage home to the woman he loves, who's living in a world with two of him in it.
Here's the official book synopsis for The Punch Escrow: "It's the year 2147: a time of enduring peace on Earth. The Last War ended half a century ago. We can cure most ills, the air is pure, and teleportation is how we get around. Sounds great, right? So why does everyone suddenly want to kill Joel Byram?"
Lionsgate landed the film rights for The Punch Escrow back in April following a heated bidding war. The book hails from up-and-coming tech company and publisher Inkshares, which published the title through its Geek & Sundry imprint on July 25.
Lieberman expressed his enthusiasm about the project, commending author Klein for his incredible story. "Tal has crafted such a uniquely vivid world that compels us to ask critical questions of our own about our relationship with technology. And he does it with such ease, accessibility, and humor that you leave the read feeling educated, emotionally moved, and highly entertained all at the same time," Lieberman said.
In addition to their collaboration on Beauty and the Beast, Hoberman and Lieberman served as executive producers on Lionsgate's Divergent movie series, which starred Shailene Woodley and Theo James, and are currently gearing up for a jam-packed fall television season. The pair are preparing to launch the Boston Marathon bombing drama Stronger, led by Jake Gyllenhaal, on September 22. That pic will be followed on November 17 with Wonder, another Lionsgate adaptation based on R.J. Palacio's book, which stars Julia Roberts and Jacob Tremblay.
The Punch Escrow doesn't have a set release date yet, but we'll update you when we know more. In the meantime, take a look at some of the worst book-to-movie adaptations in recent history.