Moonlight Actor Ashton Sanders Cast In Equalizer 2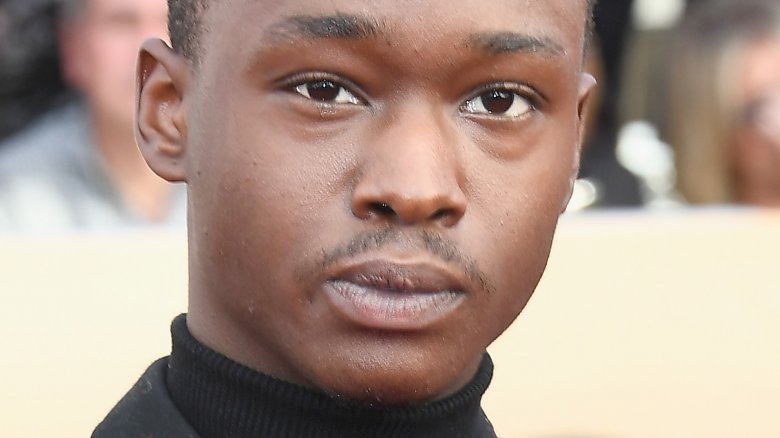 Getty Images
The cast of the Equalizer sequel is starting to fill out. Deadline confirms that Ashton Sanders has climbed aboard Sony's The Equalizer 2, which sees star Denzel Washington and director Antoine Fuqua team up once again. 
Sanders, the middle of the three actors who portrayed the lead character in the Barry Jenkins-helmed Best Picture Oscar winner Moonlight, will play a lead role in the forthcoming follow-up, but no major details have been given. What we do know is that Washington's Robert McCall, a retired special ops agent who defends the innocent from danger, and Sanders' character will have a close relationship, with McCall acting as a father figure. Plot details are similarly sparse for now.
Sanders' casting comes off the heels of another The Equalizer 2 announcement made earlier this week: Oscar-winning actress Melissa Leo (The Fighter, London Has Fallen) and Bill Pullman (Independence Day: Resurgence, The Sinner) will be reprising their roles as Susan and Brian Plummer, respectively. The on-screen couple are friends of Washington's McCall during his counter-terrorism days. Not only will Sanders join the Equalizer alum trio, he'll also team up with newcomer Pedro Pascal (Narcos, Game of Thrones) as the film's villain. 
In the original film, viewers learn that Washington's McCall faked his death to live a quiet life outside of crime. His plans get shaken up when he comes across a young girl named Teri, played by Chloë Grace Moretz, who is in need of rescuing. McCall emerges from his self-imposed retirement, becoming The Equalizer once more, and must face off against hyper-violent Russian gangsters in order to bring Teri justice. Moretz is expected to return for the sequel, but it remains unclear whether any other members of the first film's cast (who actually survived the story, that is) will join as well. 
Written by Richard Wenk, with Jason Blumenthal, Todd Black, Washington, Steve Tisch, Mace Neufeld, Alex Siskin, and Tony Eldridge as producers, The Equalizer 2 is set to begin production next month in Boston. The film is scheduled for a theatrical debut on September 14, 2018.
In the meantime, check out the upcoming sequels you didn't know were being made.