How Justin H. Min Really Felt About Continuing With The Umbrella Academy As A New Character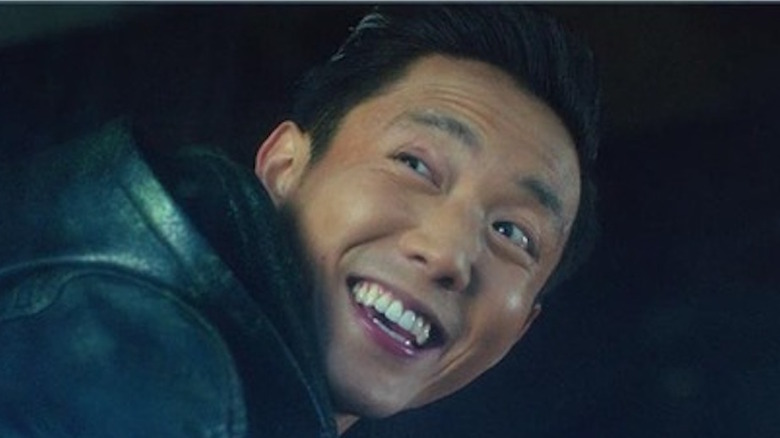 Netflix
In 2020, Season 2 of Netflix's hit show "The Umbrella Academy" debuted to widespread acclaim from critics (via Rotten Tomatoes). Picking up after the massive cliffhanger of Season 1, the following installment tracks the Hargreeves siblings as they navigate life as out-of-place time-travelers in Dallas, Texas. Notably, all six family members have landed in the city at a different point in time during the 1960s. While some of them desperately fight to reunite with their superhero clan, a few of them make peace with their predicament and work to restart their lives. 
During this time, eccentric troublemaker Klaus Hargreeves (Robert Sheehan) fully embraces a madcap scheme to create his own cult. His long-dead brother, Ben (Justin H. Min), begrudgingly stays with Klaus, whose ability to see ghosts allows the two of them to communicate. By the end of the season, however, Ben breaks free from his partnership with Klaus and fights to rescue his struggling sister, Vanya (Elliot Page). In the midst of rescuing her from a catastrophic explosion, he movingly tells her, "You're not a monster. You're my sister." In a heartbreaking scene, the siblings embrace and Ben finally crosses over to the other side.
However, in an unexpected twist, the surviving Hargreeves arrive in an alternate timeline — and find a new version of Ben, one who never died in the first place. Continue reading below to find out how Justin H. Min felt about this shocking reveal.
Justin H. Min is excited to explore a new twist on a familiar role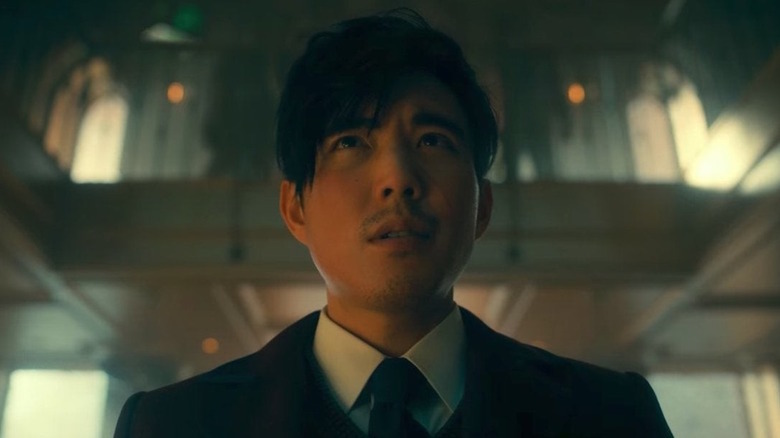 Netflix
During an interview with E! Online, Justin H. Min described the last few days on set while shooting Season 2 of "The Umbrella Academy." According to the actor, the main cast received an abridged copy of the final script, one that did not include the ending scene of the Hargreeves returning to an altered present-day. As a result, Min truly believed that his time as Ben had reached a bittersweet conclusion. Yet, everything soon changed.
As Min explained, "I was legitimately starting to pack my things... I get this top secret email from Steve Blackman, our showrunner, who just sent out the last three pages of the script just to the cast members, just to the seven family members. Of course I opened it and I read it, I was sort of just screaming and crying in the middle of my Toronto apartment alone" (via E! Online).
Overall, Min noted that he was excited to continue with his portrayal of Ben as a series regular. Not only did he appreciate the opportunity to explore the ways in which Ben has changed — drastically — but he also acknowledged the necessity of representation on-screen. Min told E! Online, "[I]t's important for me and has always been important for me as an Asian American to really fight for a seat at the table for my community and I'm so honored that I could do that in this relatively small way through the show and through this role."