Jared Leto Says He's Happy With His Work In Suicide Squad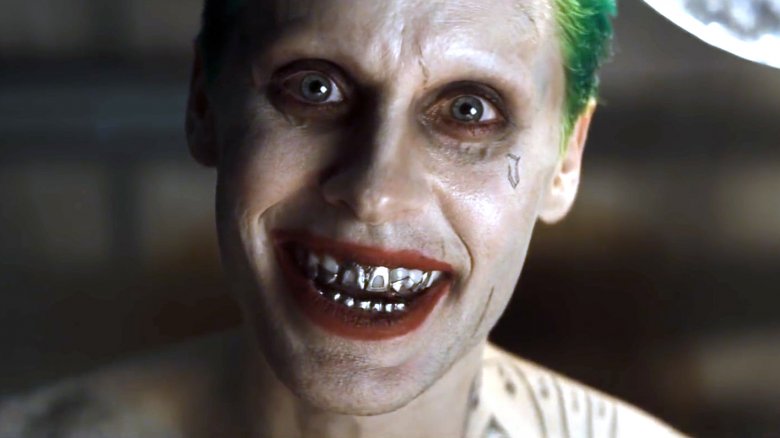 Jared Leto is the world's foremost authority on Jared Leto, and he says most of the drama behind the scenes of the Suicide Squad series is overblown.
Leto, who played the Joker in Suicide Squad and will return in a new spinoff with Margot Robbie as Harley Quinn, recently called in to the Australian radio show Kyle and Jackie O, and said that working on the first movie was a positive experience.
"There's so much hype and so much bulls*** around that," Leto said. "I think it's just a fun thing to talk about. Even when the movie came out, there was so much misrepresentation about what went down, about the method-acting crap. Ninety percent of it was not even true. It just takes on a life of its own."
As for his work with Robbie, Leto said that he thoroughly enjoyed all of it. "It was an incredible experience, everybody was amazing. Margot Robbie [is] one of the nicest people, one of the best actresses I've ever worked with and I really loved working with her. I thought the scenes and what we did together was some of the most fun I've ever had on a set before. But everything's great in that world and I'm really proud to be a part of it."
It's been a big week for Joker-related news. Yesterday, reports surfaced that This Is Us executive producers Glenn Ficarra and John Requa, the directors and writers of the 2011 film Crazy, Stupid, Love, are reportedly in final negotiations to write and direct a movie centered around Joker and Harley Quinn. Both Leto and Robbie are expected to return for it.
Meanwhile, The Hangover director Todd Phillips is reportedly working on a standalone Joker origin movie with producer Martin Scorsese. It's not clear if Leto would be involved with that one, but since it's an origin story, it could feature a younger actor in the part. 
There's still no director set for Suicide Squad 2, but we'll let you know more when we hear it. Until then, check out every version of the Joker ranked from worst to best.