Strays - What We Know So Far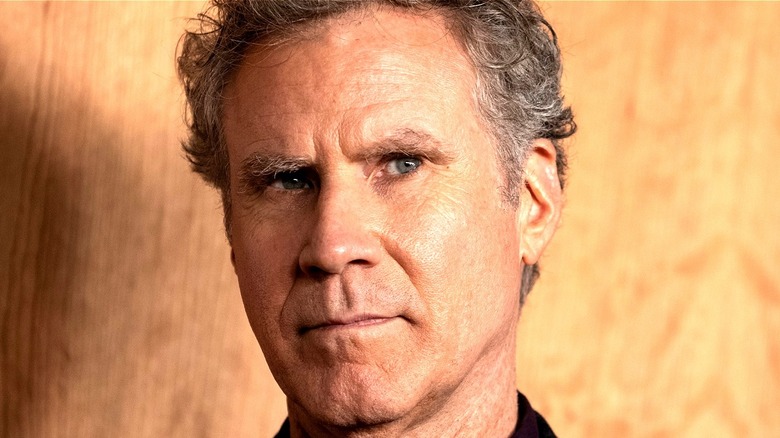 Alexi J. Rosenfeld/Getty
Comedy veterans Will Ferrell and Will Forte both originally broke out as unconventional comic voices in "Saturday Night Live," though Forte was also an experienced comedy writer before he started acting professionally (via IMDb). Ferrell eventually became a movie star thanks to goofy hits like "Anchorman" and "The Other Guys," while Forte became known as a kind of cult comedy star, thanks to the "MacGruber" franchise and the critically acclaimed Fox sitcom "The Last Man on Earth." Both of the actors have also shown their dramatic side, as Ferrell appeared in the fantastical "Stranger Than Fiction" and other serious projects, while Forte won acclaim from critics for his tragicomic turn in 2013's "Nebraska."
Now, the two comedy legends are coming together with fellow actor and Academy Award winner Jamie Foxx for what has been described as an original "live-action/CGI hybrid" adult comedy called "Strays" (The Hollywood Reporter). Fans of the stars may be wondering when the film will be released, who will be behind the camera, and if there's a confirmed storyline yet for the animal-centric project. Here's everything we know right now about Universal Pictures' upcoming comedy film "Strays."
Will Ferrell and Jamie Foxx will play two vengeful pooches in Strays
Originally announced in late May 2021 by Universal Pictures (Variety), "Strays" at first seems like a bold move in an age in which IP is king and original comedies don't often make for big hits. However, this film is also part of the first-look deal with producers Phil Lord and Chris Miller, who are both proven hitmakers at this point. Add to the mix a few big movie stars, the writer of a hilarious Netflix series, and a director fresh off a visually ambitious cult comedy, and it's not surprising that Universal is confident in "Strays." 
Directed by Josh Greenbaum, who just helmed the hilarious "Barb and Star Go to Vista Del Mar," and written by Dan Perrault of "American Vandal," "Strays" is unusual because the protagonists of the adult comedy are a pair of dogs (via The Hollywood Reporter). Ferrell plays a canine left on the streets by his owner, played by Will Forte. He and another stray, to be portrayed by Jamie Foxx, then decide to get back at him for abandoning them. Certainly, a pair of pooches wreaking havoc on an evil human is a simple but fun setup for a comedy. 
Hopefully, "Strays" will end up feeling as unique as Forte and Ferrell's previous films. The upcoming movie was headed into post-production in late December 2021, so a release date announcement should be imminent. With any luck, the comedy will be out in late 2022 or early 2023, depending on how long the visual effects take.