Who Plays Moose In Step Up 2?
The "Step Up" franchise is one of the more unique properties in Hollywood. Tracing its roots back to 2006, the long-running dance series has blended romance with immaculate choreography, which has translated to over $200 million at the domestic box office (per Box Office Mojo) over the course of its run. 
Out of the entire "Step Up" franchise, perhaps the most important installment is 2008's "Step Up 2: The Streets," directed by "Crazy Rich Asians" filmmaker Jon M. Chu. This film was important because it set up several characters who would go on to become major players in the series for years to come — and out of all the characters who appear in "Step Up 2," one of the most iconic is Moose. A common fixture within the overall "Step Up" franchise, Moose is one of the few characters to appear in at least four installments in the series. Much of the character's popularity and iconography as a mainstay of the "Step Up" world can be traced back to the performance behind the character. With that in mind, let's take a look at the actor who actually brings Moose to life.
Moose is portrayed by Adam Sevani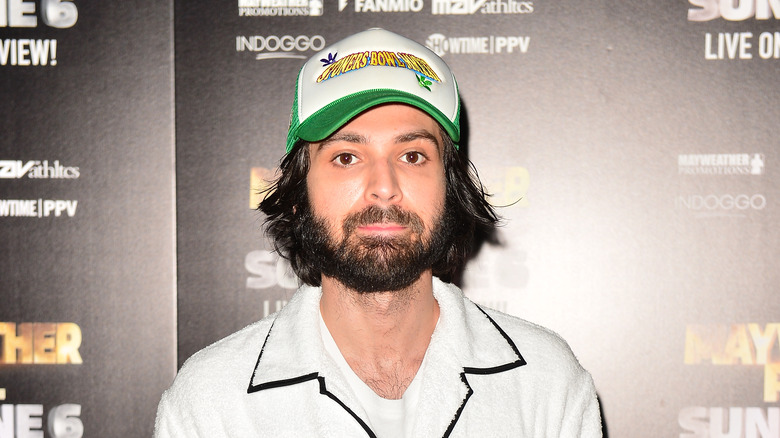 Johnny Louis/Getty Images
Moose from "Step Up 2: The Streets" is portrayed by actor and dancer Adam Sevani. Born in Los Angeles, California, in 1992, Sevani has been working as an actor since 2004, when he debuted in his first on-screen role: a back-to-school ad for JC Penney. He hails from a family with deep performing arts backgrounds, as his parents owned a dance studio in Los Angeles, and his brother, Vahe Sevani, is also a dancer and was a member of the boy band NLT from 2006 to 2009 (per AllMusic).
In addition to "Step Up," Sevani has had minor roles in projects such as "Superbad" and "Curb Your Enthusiasm." Over the course of his career, Sevani has accumulated 13 credits on his IMDb page. Of course, the bulk of Sevani's credits is from his role as Moose. Over his tenure in the "Step Up" franchise, he has appeared in "Step Up 2: The Streets," "Step Up 3D," "Step Up Revolution," and "Step Up All In." Beyond his time in the "Step Up" franchise, Sevani has also appeared in "LOL," "Lucifer," and "Art Prison." Outside of traditional acting roles, Sevani can often be found performing in music videos –- such as in the video for Chris Brown's 2017 song "Hope You Do."
These days, Sevani continues to dance and work as a public figure. In fact, he frequently posts collaborations with brands and other celebrities to his personal Instagram account.