The Ending Of NCIS Season 2 Explained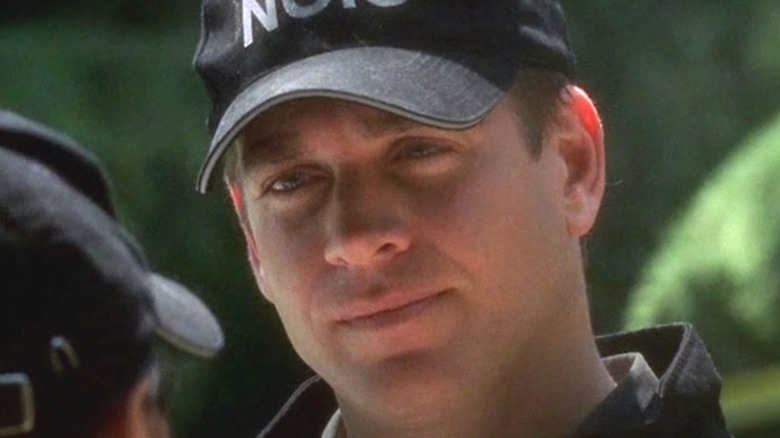 CBS
Season 1 of "NCIS" is mostly a setup for what would later become a franchise universe. Fresh from its backdoor debut with "JAG," the first season of "NCIS" focuses on establishing the major characters of Leroy Jethro Gibbs' (Mark Harmon) core team. Yet Season 2 takes on the job of giving the NCIS unit some welcome character growth and tighter bonds. The 2nd season also offers "NCIS" some of its most memorable episodes. "Call of Silence" is an emotional wallop of an episode that has the team investigate the confession of a World War II Medal of Honor recipient. Meanwhile, "SWAK," which is considered one of the best "NCIS" episodes as ranked on IMDb, puts Tony DiNozzo's (Michael Weatherly) life on the line as he has to deal with a pneumonic plague.
Season 2 is full of more standout episodes like "Call of Silence" and "SWAK," but the finale easily earns the recognition of Season 2's most important one. "Twilight," almost starts with a standard investigation for the NCIS team. But by the middle of the episode, we learn that's hardly the case, as a dangerous arch-nemesis targets Gibbs' colleagues. What's more, is by the end of "Twilight," the show is forever left significantly changed, and jaws are left agape by a major character's tragic death. In case a refresher is needed, let's delve into the shocking ending of "NCIS" Season 2.
Kate Todd is killed at the end of Season 2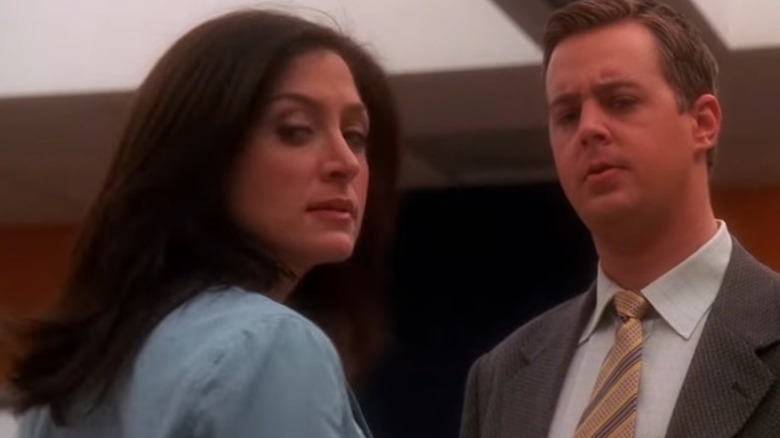 CBS
The concluding portion of "Twilight" ends with Gibbs, DiNozzo, and Caitlin "Kate" Todd (Sasha Alexander) on a rooftop shootout against some terrorists led by Mossad officer and double agent Ari Haswari (Rudolf Martin). Ari is out for revenge against NCIS after being thwarted by them in Season 1. During the shootout, one of the terrorists catches the group by surprise and fires off a shot directed at Gibbs. But Todd leaps in front of him and takes the bullet. After the terrorist is dealt with, Gibbs and DiNozzo are relieved to find that Todd is wearing her bulletproof vest. As the three begin to relax and deliver some teasing banter, Ari fires a sniper rifle from another roof and shoots Todd in the head.
The twist at the end of "Twilight" is a staggering moment because Season 2 works so hard to get us used to the dynamic and camaraderie of the NCIS team. The "Twilight" episode primarily plays on this aspect thanks to DiNozzo, who returns after his near-death experience in "SWAK." Todd and Timothy McGee (Sean Murray) begrudgingly accept that they missed DiNozzo when he was out of action. Ostensibly, "Twilight" presents the idea that this is the NCIS team we'll come to know and love for future seasons because, at this point, they've begun to realize how much they mean to each other. Instead, the show pulls the rug out and establishes that no significant character on "NCIS" is genuinely safe. And the series certainly has no qualms reminding us of that fact, whether through the unexpected Season 18 death of Emily Fornell (Juliette Angelo) or the Season 15 death of Clayton Reeves (Duane Henry). It's as if the show is trying to warn fans about getting attached to its characters.
Sasha Alexander was ready to leave NCIS after Season 2
Considering the show's future plot, the ending of Season 2 catalyzed some of the most significant changes that occurred in the following seasons of "NCIS." For one, the shocking death of Todd elevated the villain status of Ari. And the arch-nemesis only catapulted from that moment by adding more to his infamous legacy even long after his death. His long-reaching villainy caused fans on Reddit to vote Ari as the worst villain in the entire series. But it truly all began with this surprising Season 2 finale. Todd's death also led to the addition of her replacement, Ziva David (Cote de Pablo), in Season 3, who went on to become another beloved fan favorite.
However, there was also a critical behind-the-scenes reason why Season 2 ended with such an unexpected death. Todd's actor, Sasha Alexander, was ready to leave the series. According to the show's creator, Don Bellisario, Alexander requested to have her character written off of the show because of how challenging it was to work on a series like "NCIS." So Bellisario helped the actor out of her contract with CBS, and one of the most surprising "NCIS" endings was made.