How Will Smith Reacted To His Independence Day Character Getting Killed Off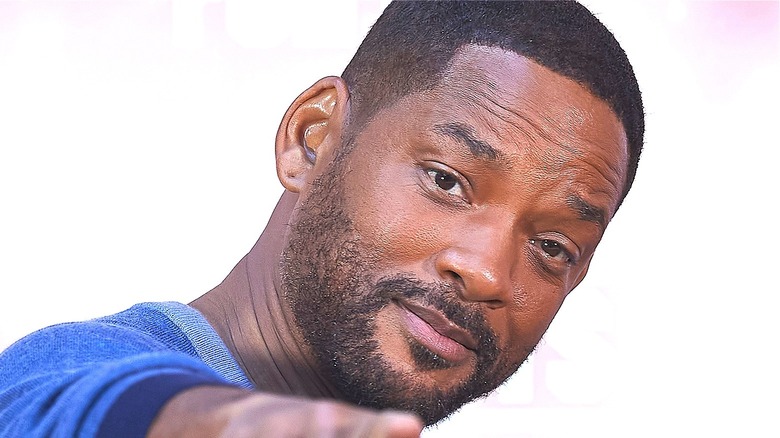 Carlos Alvarez/Getty Images
The beloved 1996 film "Independence Day" follows Captain Steven Hiller (Will Smith) becoming an international hero due to unusual circumstances. By the end of the movie, the F/A-18 pilot, alongside satellite technician David Levinson (Jeff Goldblum), manages to save civilization from an alien invasion. Steven also decides to tie the knot with his girlfriend Jasmine Dubrow (Vivica A. Fox) and becomes a step-father to her young son, Dylan (Ross Bagley). 
Unfortunately for "Independence Day" fans, Smith did not portray Steven Hiller in the film's sequel, "Independence Day: Resurgence." The audience finds out about Steven's fate when a reporter interviews Dylan, who is now a pilot for the Earth Space Defense, and asks, "Considering he died on a test flight, how do you feel taking off for the moon from a hanger named after your father?" Dylan replies that he believes he is making Steven proud. ComicBook.com reported that more information about Steven's untimely passing, which occurred "while test piloting the ESD's first alien hybrid fighter," was available on the official "Independence Day: Resurgence" website.
In addition, Smith shared how he felt about his character's death during a 2016 interview with Yahoo.
Will Smith shared how he felt about Steven Hiller's passing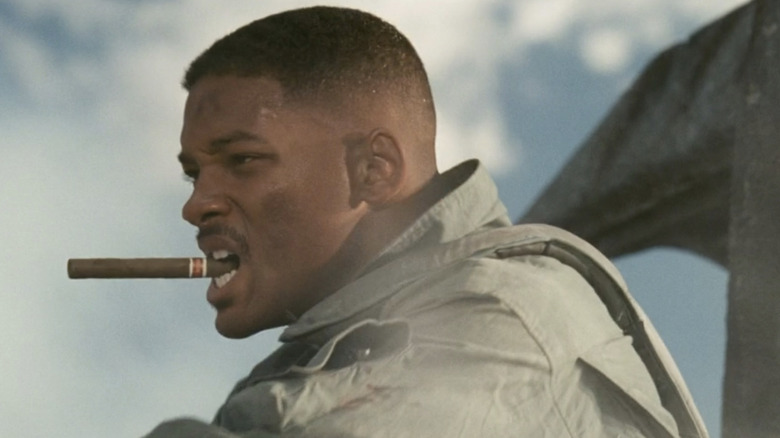 20th Century Fox
While speaking to Yahoo, the "Fresh Prince of Bel-Air" actor revealed he was saddened by the death of Steven. "It was terrible when I found out my character died," stated the father of three. He also suggested that he considered starring in the 2016 film and "had talked about it" to the movie's director, Roland Emmerich. However, he decided that playing Deadshot in the 2016 DC movie, "Suicide Squad," took precedence over stepping back into Steven's shoes.
Smith shared more information about his choice to pass on "Independence Day: Resurgence" in a 2017 Facebook Live interview, per Entertainment Weekly. He explained that he "had the two screenplays in front of [him] for the 'Independence Day 2' and for 'Suicide Squad.'" While Smith ended up picking "Suicide Squad," he clarified that the scripts were of equal quality. Instead, he based his choice on his desire to be part of a new project rather than revisiting a film from the mid-1990s.
"Even the choice of going to 'Suicide Squad' — nothing about the qualities of the movie — but the choice of trying to go forward versus clinging and clawing backwards. I do want to aggressively go forward and do new things and create and hopefully be able to stumble upon a new heyday," stated Smith.