What Leslie Bibb From Law Abiding Citizen Is Doing Now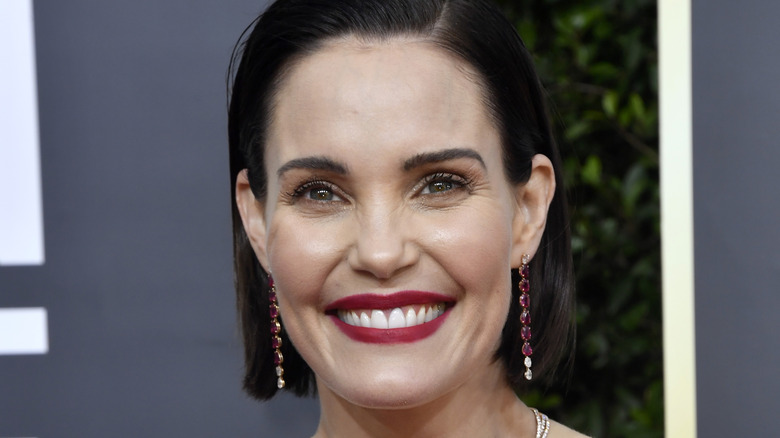 Frazer Harrison/Getty Images
The 2009 crime thriller "Law Abiding Citizen" garnered a number of fans upon its release, as people were drawn in by the story, with some even wondering if it was based on real-life events. The film, which is helmed by "Straight Outta Compton" director F. Gary Gray and written by "Equilibrium" scribe Kurt Wimmer (via IMDb), stars Gerard Butler as an engineer named Clyde Shelton, who seeks revenge on everyone involved in a court case that let the killer of his wife and daughter get a light prison sentence.
Among the film's co-stars are Jamie Foxx, who plays Nick Rice, an attorney trying to stop Shelton's murder spree, and Leslie Bibb, who plays Sarah Lowell, a colleague of Rice who gets killed by a car bomb planted by Shelton. Bibb drew a lot of attention for her work in the role, with many viewers wondering what she would do next. But what has she been doing since the release of "Law Abiding Citizen"?
Bibb has jumped between movies and television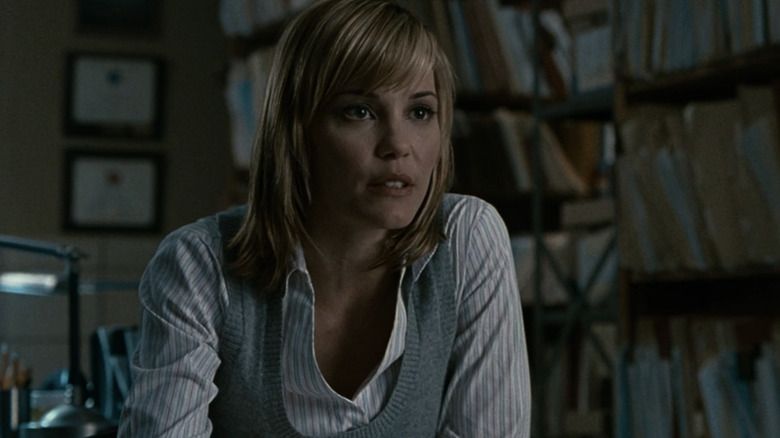 Overture Films
Following "Law Abiding Citizen," Leslie Bibb reprised the role of reporter Christine Everhart in the Marvel film "Iron Man 2" in 2010 (via IMDb). Bibb would go on to play the role in both the "WHIH News Front" web series, and in the animated series "What If...?" in 2021.
In 2012, Bibb took on the lead role of Amanda Vaughn in the ABC series "GCB," which revolved around Vaughn returning to the neighborhood she grew up in to find that her high school acquaintances created a new hierarchy she had to integrate herself into. Her next major role came in the 2013 horror-comedy film "Hell Baby," where she starred alongside Keegan-Michael Key and Kumail Nanjiani. In the film, Bibb plays Vanessa, one-half of a couple who move into a haunted house in New Orleans.
Bibb remained in the horror genre in 2014, appearing in the supernatural horror film "Flight 7500." In the film, which co-stars Amy Smart and Jamie Chung, Bibb plays Laura, an air hostess for a flight from Los Angeles to Tokyo that begins experiencing strange, unexplainable occurrences. 
Bibb has worked with Netflix a number of times
Bibb has also remained active in television, with a variety of guest and recurring roles in shows such as Fox's thriller "The Following," NBC's dramedy "About A Boy," and FX's comedy "The League." Her most recent network TV role has been in the ABC sitcom "American Housewife," where she plays Viv, the next-door neighbor to Katie Otto, played by Katy Mixon.
Bibb has also shown up in the 2nd season of the HBO Max series "Love Life," where she plays Becca Evans, a woman casually dating Marcus Evans (William Jackson Harper) who discovers she's pregnant. The two decide not to go ahead with the pregnancy after discovering that the possibility of a miscarriage was higher than usual.
In movies, Bibb was most recently seen in the romantic drama "The Lost Husband," where she plays Libby Moran, a single mother and widow who moves in with her aunt at her farm, striking up a romance with the farm manager, played by Josh Duhamel. She was also seen in the 2020 Netflix sequel film "The Babysitter: Killer Queen," reprising her role as the mother of Cole, played by Judah Lewis. Bibb will next appear in the Netflix workplace comedy "God's Favorite Idiot," co-starring Melissa McCarthy, in which she will play Satan (via Deadline).
As far as her personal life goes, Bibb has been in a relationship with actor Sam Rockwell, with whom she co-starred on "Iron Man 2," since 2007.