Is Law Abiding Citizen Based On A True Story?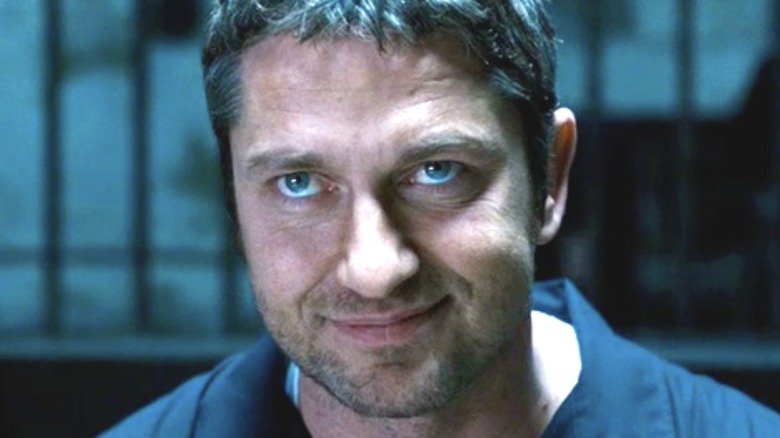 Overture Films
Gerard Butler and Jamie Foxx found themselves in competing movies in 2013, as they starred in "Olympus Has Fallen" and "White House Down" respectively, both of which were about terrorists attacking the White House. However, before they competed at the box office, Foxx and Butler worked together in the 2009 film "Law Abiding Citizen."
"Law Abiding Citizen" stars Butler as Clyde Shelton, a man whose wife and daughter are killed in a home invasion. Foxx plays Nick Rise, a prosecutor who gives the murderer a lenient sentence, leaving Shelton angry and deciding to mete out his own form of justice for what happened to his family. The film was written by "Salt" and "Equilibrium" scribe Kurt Wimmer and directed by F. Gary Gray, who also worked on "Straight Outta Compton" and "The Fate of the Furious."
Fans of the film had a number of questions, chief among them being if Wimmer's script was based on a true story.
The director revealed the inspiration for the film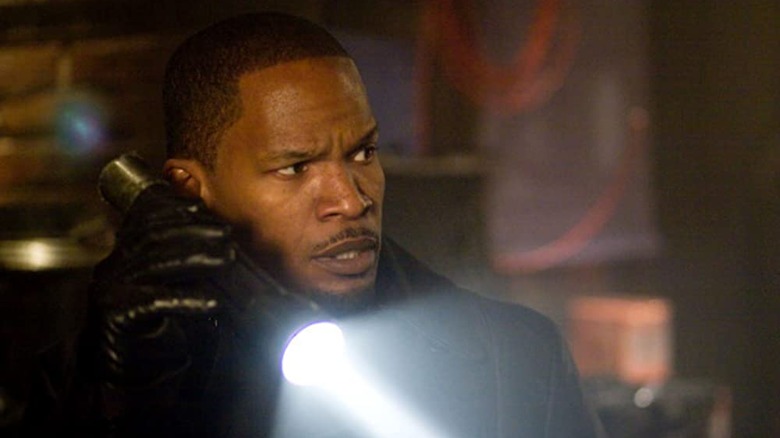 Overture Films
In an interview with CinemaBlend, director F. Gary Gray spoke about some of the decisions he made when shooting the film, and the research that went into it. One of the comments that stood out was the declaration that "Law Abiding Citizen" is "not a documentary."
While it's clear to any viewer the film is not literally a documentary, Gray was illustrating that "Law Abiding Citizen" did not pull from any real-life story that he felt a need to remain faithful to, making it a movie he could have fun taking some creative license with. However, Gray did do an incredible amount of research to make the film feel realistic. 
When speaking about the film's infamous botched execution, Gray said, "I've never seen an execution in my life, but I have researched it on video. ... I think everyone involved did a good job of creating what I think is an execution that would go wrong." In the same interview, Gray discussed the weapons that Shelton uses, saying, "I did quite a bit of research with weapons experts and people within the Department of Defense, and a lot of studying of CIA tools. Almost anything is possible. That's the scary part. That's what makes this character so entertainingly dangerous."
This proves that while there was no specific incident for Gray to pull details from, the creative freedom led him to other sources to develop his ideas. Thus, "Law Abiding Citizen" is not based on a true story.