The Batman Director Says The Movie Does Take Place In The DCEU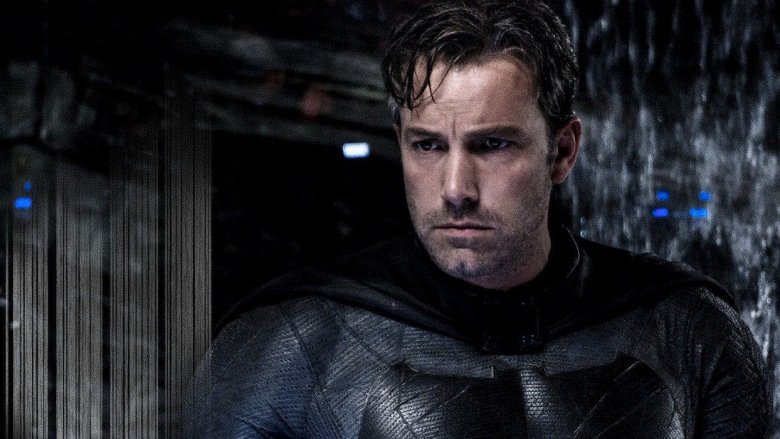 Warner Bros
Holy whiplash, Batman. 
The upcoming Dark Knight solo movie, The Batman, will take place in the DC Extended Universe after all, director Matt Reeves has said.
"Just to be clear: Of COURSE Batman will be part of the D.C. Universe," Reeves said in a post from his Twitter account. "Batman will be BATMAN..." 
In walking back previous reports in the increasingly-confusing world of movies based on DC comic books, Reeves elaborated on what may have caused the confusion in the first place. "In my comments from a while back about not being part of the DCEU, I was talking about The Batman being a story specifically about Batman," Reeves said in a pair of follow-up posts. "Not about the others in the Universe. That it wouldn't be filled with cameos servicing other stories—that it would be a BATMAN story."
To review, The Batman was originally slated to be written and directed by Ben Affleck, with Affleck also starring as the Caped Crusader for the third time following his turns in Batman v Superman and Justice League. Then it was announced that Ben Affleck would no longer be directing the movie, being replaced by War for the Planet of the Apes director Matt Reeves, who would be coming onboard with a new script in development. 
Soon, rumors began to swirl that Affleck might not star in The Batman either, gaining steam when his brother Casey Affleck let slip that he would not be returning to the role. The younger Affleck then denied his earlier assertion, insisting he was "having fun". Following these dust-ups, it was reported that The Batman would exist outside of the DC Extended Universe, presumably being released under a new banner through which DC will produce comic-based movies that exist outside of the ongoing story of the DCEU.
Which brings us to this, hopefully-final confirmation: The Batman will take place in the DCEU. 
During the misunderstanding, there was much speculation that the film existing outside of the DCEU would allow Ben Affleck to make a graceful exit from the role. As for now, he's still attached to the movie, but whether he'll actually follow through with starring is anyone's guess at this point. 
Whether you're looking forward to The Batman or not, how about stepping away from movie news for a little while? Instead, check out our feature on famous Batman moments that will never be on the big screen.