The Devastating Death Of Bobby Rydell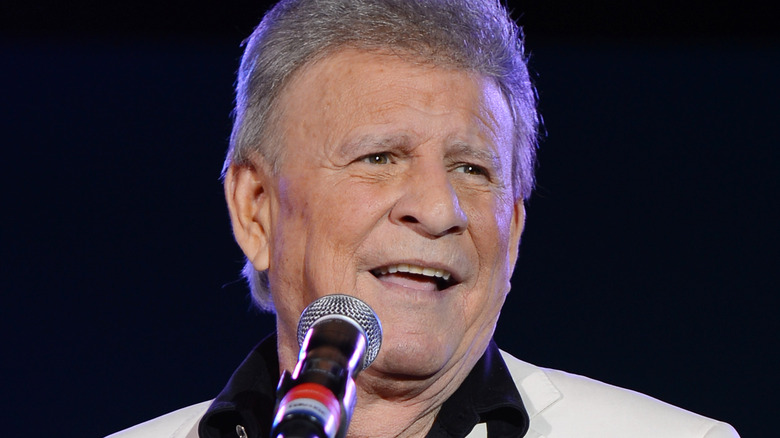 Larry Marano/Getty Images
As reported by Variety, Bobby Rydell, who found fame as both a musician and an actor, has died at the age of 79 — a mere few weeks away from his 80th birthday — due to pneumonia. Rydell's longtime friend and radio icon Jerry Blavat broke the news, praising his singing ability and excellence in the entertainment business. "He told the best stories, did the best impersonations, and was the nicest guy," Blavat added, referring to him as one of the greatest talents of his generation.
A true 1960s teen idol, Bobby Rydell rose to prominence thanks to his musical ability. Tracks such as "Wild One," "We Got Love," and his cover of "Volare" helped not only to get him on the radio but make him a household name too. Naturally, this rapid increase in fame led Rydell to become a multimedia star, dazzling audiences in 1963's "Bye Bye Birdie" as Hugo Peabody and in various roles throughout "The Red Skeleton Hour" TV series, among other beloved productions at the movies and on television.
Bobby Rydell conquered every creative avenue he set out to, and he'll always be remembered for it. Let's take a look back at his incredible life and career.
Bobby Rydell left an indelible mark on pop culture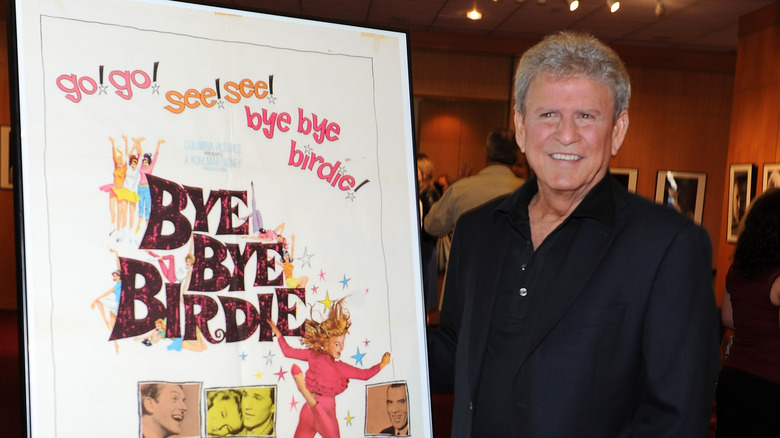 Michael Buckner/Getty Images
Born and raised in Philadelphia, Pennsylvania, Bobby Rydell wasted little time finding his niche in the entertainment world. Though his music career proved difficult to get off the ground at first, by the time the 1950s drew to a close, he had signed with Cameo Records and found a hit in "Kissin' Time." In the years that followed, 34 of his tracks — including "Wild One," "Sway," "Forget Him," and more — would land him in various spots on the Billboard Top 100. All the while, he toured across the globe, brought his signature sound to his countless adoring fans, and even influenced The Beatles.
As far as film and television go, Bobby Rydell built quite the impressive body of work that dates back to the early 1950s via "TV Teen Club." Of course, "Bye By Birdie" remains his most well-known cinematic credit, but he didn't call it a day after that performance. Rydell would add his name to the cast list of TV movies like "Swingin' Together" and "Clown Alley," in addition to big-screen works such as "The Lady from Peking" and "The Comedian," which stands as his final theatrical effort. It's also worth noting that the high school from 1978's "Grease," Rydell High School, is named after him, thus tying him to another musical classic.
Whether on stage or screen, Bobby Rydell knew how to put on a show and leave audiences thoroughly entertained. He will be sorely missed.