Who Plays Maddie In Sonic The Hedgehog 2?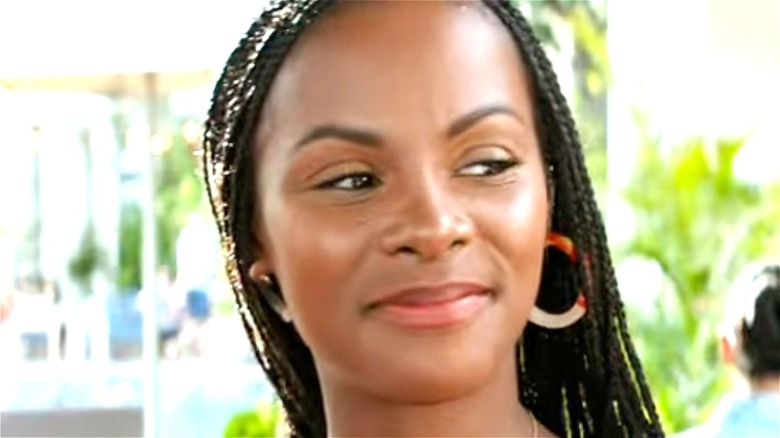 Paramount Pictures/YouTube
Video game icon Sonic the Hedgehog kicked off a cinematic franchise all his own back in 2020, and unlike most video game-based movies, the flick actually performed surprisingly well. Audiences and critics didn't despise it, and it made a decent chunk of change at the global box office, which told Paramount Pictures one thing: there's potential for a sequel. Aptly titled "Sonic the Hedgehog 2," the film aims to premiere on April 8, 2022 and will include plenty of familiar faces from its predecessor, in addition to some intriguing newcomers.
As one could imagine, Sonic (Ben Schwartz) will once again take center stage, this time with fellow gaming legend Tails (Colleen O'Shaughnessey) by his side. Building on the first movie, Dr. Eggman (Jim Carrey) has returned from his exile with revenge on his mind, bringing with him Knuckles the Echidna (Idris Elba), who's eager for a showdown with Sonic. Though they're not too involved in the chaos, Sonic's human pal Tom Wachowski (James Marsden), as well as the love of his life, Maddie — as played by Tika Sumpter — will join the fray too.
Over the years, Sumpter has popped up in big-screen blockbusters and small-screen favorites, making her quite the journeyed actress. Here's where you've likely seen her before.
Tika Sumpter is a television regular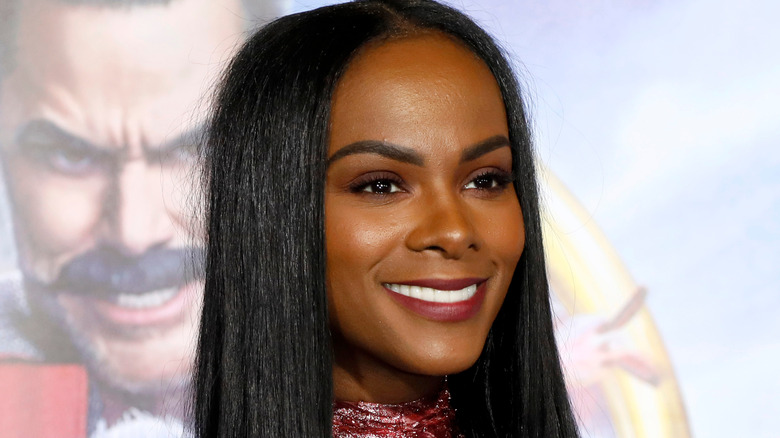 Kathy Hutchins/Shutterstock
Tika Sumpter got her professional acting start way back in 2006 in a small appearance on "Law & Order: Special Victims Unit." There she played Vegas in the Season 7 episode "Class," getting the ball rolling for what would become a stellar career on television. That same year, she'd land one of her most prolific roles, that of Layla Williamson on the hit soap opera "One Life to Live." Sumpter became quite the regular on the program, racking up 239 total appearances by the time she bid viewers farewell in 2011.
Keeping her momentum going, Tika Sumpter jumped to "Gossip Girl" and "The Game" from there, playing Raina Thorpe and Jenna Rice, respectively. In quite the change of pace, she spent much of the latter half of the 2010s away from the small screen, but she had no intention of leaving it behind. Rounding off the decade, "Mixed-ish," "Final Space," and "The Haves and Have Nots" kept her busy, to say the least. In fact, the latter featured her as Candace Young in over 200 episodes from 2013 to 2021. Impressive doesn't even begin to describe it.
Sumpter is no stranger to the silver screen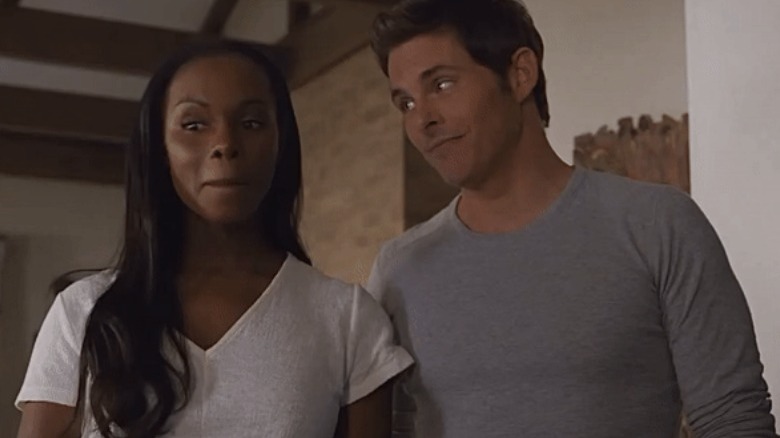 Paramount Pictures
For as big a television star as she is, one would be remiss not to give Tika Sumpter props for her work at the movies. Long before becoming Maddie Wachowski in "Sonic the Hedgehog" and "Sonic the Hedgehog 2," she made her cinematic debut in 2010 as Nikki for "Stomp the Yard 2: Homecoming." She'd follow that up with a background role in "Salt" and appearances in the likes of "Think Like a Man" and "Sparkle" in the ensuing years, paving the way for her to score more high-profile projects.
To close out 2013 in grand fashion, Tika Sumpter signed on for "A Madea Family Christmas," working alongside Tyler Perry, Anna Maria Horsford, Larry the Cable Guy, and more. Moving to another franchise, she'd take on the part of Angela Payton for "Ride Along" and "Ride Along 2" and further broaden her comedic horizons. With the 2020s on the way, Sumpter added "My Man Is a Loser," "Get on Up," and "The Old Man & the Gun," among others, to her rapidly lengthening résumé.
All in all, Maddie Wachowski, and therefore Tika Sumpter, didn't get much to do in the original "Sonic the Hedgehog" movie. Given her talent in front of the camera, as seen in her numerous TV and film appearances, one can only hope she gets more screen time in "Sonic the Hedgehog 2."