Cole Hauser's Latest Yellowstone Comments Might Surprise You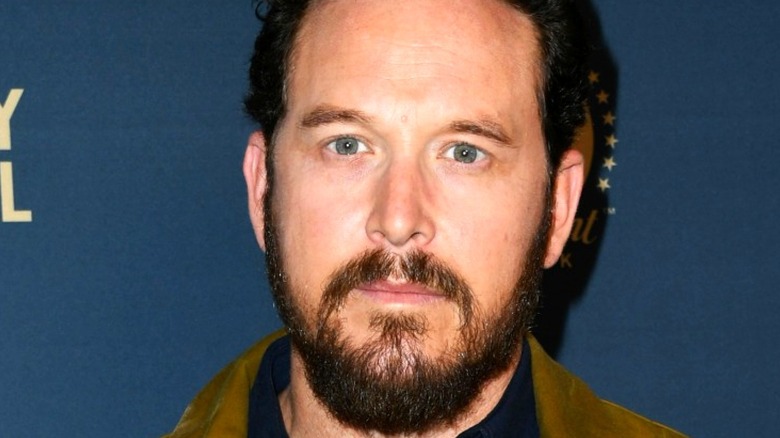 Jon Kopaloff/Getty
Cole Hauser plays the fiercely loyal Rip Wheeler on Paramount's immensely popular "Yellowstone" series. Created by Taylor Sheridan, "Yellowstone" tells the tale of the Dutton family's struggle to maintain their long-standing family ranch as it is beset by opposing forces who wish to move in on the land in order to exploit it, or to rectify a past historical transgression. Rip carries a certain amount of authority with the Duttons, and the character has a rather mercurial relationship with the Dutton daughter, Beth (Kelly Reilly).
Rip is the primary ranch hand, and sometimes acts as an extension of John Dutton (Kevin Costner) on the hit show when it comes to dealing with the varied troubles that arise in "Yellowstone." Having appeared in "Dazed and Confused," "Good Will Hunting," and "2 Fast 2 Furious," and now "Yellowstone," Hauser is not some neophyte when it comes to big-name productions. The actor knows a thing or two about working in the industry, and his latest comments regarding the future of Rip may come as a shock to some fans of "Yellowstone."
Cole Hauser doesn't want to know what happens to Rip in the future of Yellowstone
With Season 4 of "Yellowstone" wrapping up in January 2022, the season ended with several explosive reveals that involve Jamie (Wes Bentley) and the attempted assassination of members of the Dutton family, as well as Beth recruiting a priest to finally marry her and Rip. However, when asked at the SAG-AFTRA Foundation (via Express UK) if the actors enjoy knowing what happens to their characters, Hauser had a completely different response, and replied, "Personally just for me if you're asking me, I like to go to work and actually live and grow with the character and not know the end at all, you know. [I want to] be able to find those moments and live really in those moments whether it's with Beth, whether it's with John."
It seems then that Hauser actually prefers to keep the ultimate fate of his character a secret, and that he does not know what will happen until it does, which probably has the influence of keeping his character's portrayal honest and in line with current events on the show. Considering the amount of twists and turn in "Yellowstone," characters can be killed, fired, or removed from the show for a multitude of story-based reasons because the Dutton Ranch is anything but sleepy. Either way, it seems like Hauser has gone to great lengths to avoid any kind of personal spoilers, and it will be interesting to see what happens to the character of Rip in the future.