The Minor Big Bang Theory Actress You Likely Forgot Also Starred In Young Sheldon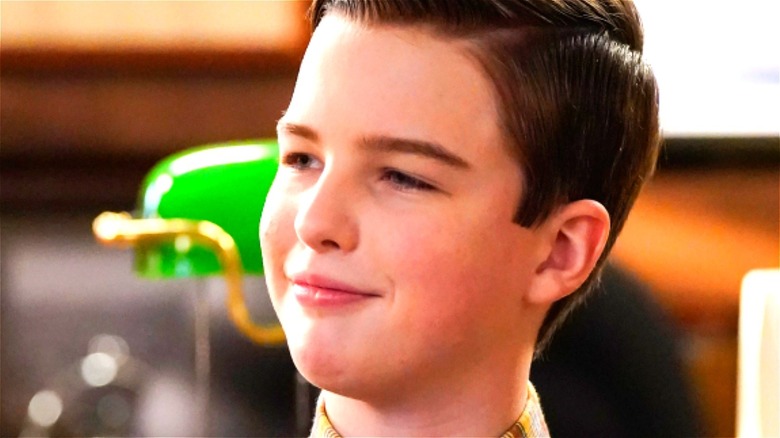 Robert Voets/CBS
The 2019 series finale of the CBS sitcom "The Big Bang Theory" was met with tearful lamentations by many of the show's fans. Over the course of the prior 12 seasons, the show's fan base had grown attached to the characters at the heart of the series, particularly Sheldon Cooper, the central role as played by actor Jim Parsons. The show followed a group of nerdy friends, including Sheldon, as they haphazardly navigated work, love, and life.
However, the end of the series didn't actually mean the end of viewers' time with Sheldon, as the character was already part of another series. In 2017, CBS also began airing "Young Sheldon," a prequel which follows Sheldon's upbringing as a spectacularly brilliant pre-teen. Starring Iain Armitage as the child version of the character, the series also stars Annie Potts, Wallace Shawn, Craig T. Nelson, and Zoe Perry.
Notably, a number of actors who appeared in "The Big Bang Theory" have also wound up on "Young Sheldon" as seemingly unrelated characters. Here's the minor actress from "The Big Bang Theory" you likely forgot also starred in "Young Sheldon."
Vernee Watson played a nurse on both shows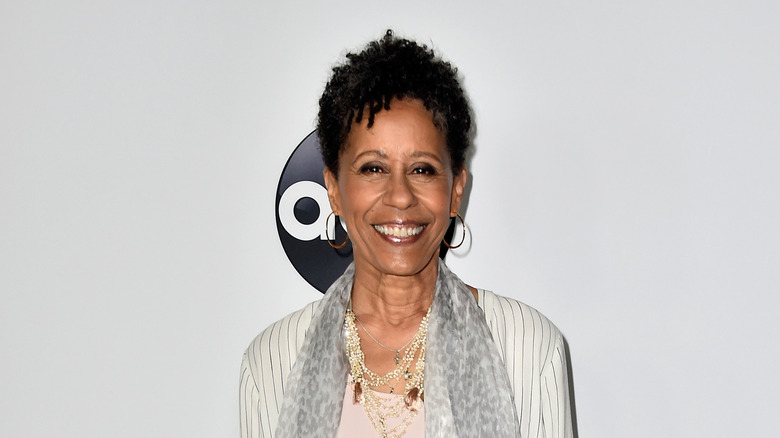 Frazer Harrison/Getty Images
Actress Vernee Watson played Nurse Althea Davis in five episodes of "The Big Bang Theory," including the pilot. In the show, the main characters periodically run into Nurse Althea, with their first encounter occurring at a sperm bank where she is a receptionist. Howard (Simon Helberg) later runs into Nurse Althea on two separate occasions in the emergency ward. In another episode, Sheldon (Jim Parsons) deals with a case of mistaken identity when Nurse Althea believes he is an escaped patient from a psych ward. Nurse Althea's last appearance in "The Big Bang Theory" comes in the Season 10 episode "The Birthday Synchronicity," where Bernadette (Melissa Rauch) gives birth.
Luckily for Watson and her fans, this was not the last time she would appear in an episode of this franchise. Watson later appeared in "Young Sheldon" Season 1, Episode 3 ("Poker, Faith and Eggs"). Here, she plays Nurse Robinson, a caretaker who handles the waiting area of a hospital's emergency room. In this episode, Watson's character helps George Sr. (Lance Barber) when he falls ill. She later returns in Season 2 to help Sheldon (Iain Armitage) when he lands in the hospital and becomes a particularly troublesome patient.
Watson is also an accomplished performer outside of productions involving Sheldon Cooper. She made her acting debut in 1970, appearing in shows such as "The Love Boat," "ER," and "Two and a Half Men." One of her most famous roles came in the NBC series "The Fresh Prince of Bel-Air," where she plays Vy Smith, the fictional mother of Will Smith. Watson can currently be seen as Stella Henry on the ABC soap opera "General Hospital" and as Gloria Tyler on the CBS sitcom "Bob Hearts Abishola" (via IMDb).